Walter Szulc Jr. likely fell asleep with the "Jaws" soundtrack in his head Saturday after the man was trailed by a great white shark earlier that day off the coast of Cape Cod.
Szluc was only about 200 feet from shore, paddling in 8 feet of water, when the shark's dorsal fin emerged and began trailing him at a distance of 10 feet. At first, reports WHDH, Szluc didn't see the shark.
While he paddled, others fled the water to find safety on the beach. According to the Daily Mail, hoards of beachgoers yelled "Shark, shark" to warn Szluc, who failed to hear them at first.
When he finally got the message, Szluc turned around once -- in a moment captured on camera -- realized the danger, and paddled vigorously to safety, writes the New York Daily News.
Observers estimate the shark's length was between 12 and 14 feet in length, notes WCVB.
Szluc told WHDH that it was his first time kayaking. When he first arrived at the beach with his family, his daughter refused the enter the water, citing a fear of sharks. He teased her a bit and assured her that the odds of a shark encounter was very small.
Then he entered the water and became a statistical anomaly.
New England shark sightings have increased since 2008 when marine mammal protections were put in place. "The elbow of the cape has these large, dense concentrations of gray seals now, and these white sharks go to the area to feed," said Greg Skomal, a senior biologist at the Massachusetts Division of Marine Fisheries, to ABC News. "Because the seals are so abundant, now the white sharks are paying more attention."
Related
Before You Go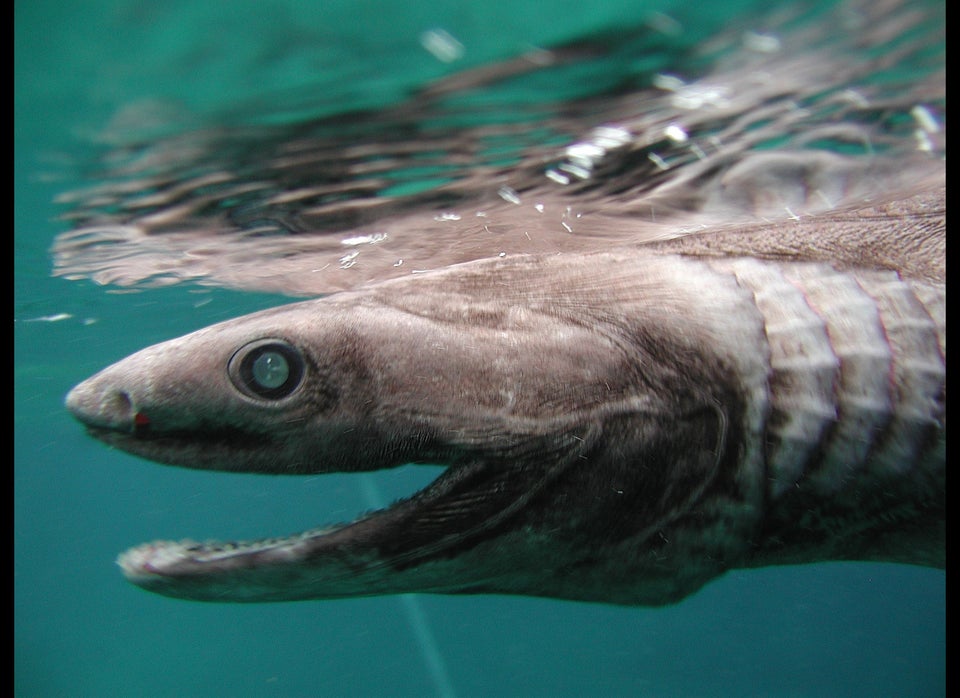 Sharks!
Popular in the Community