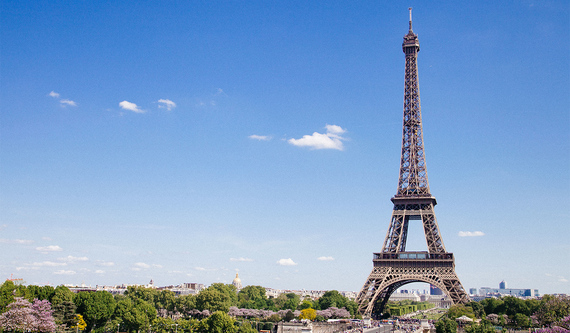 A Few Of My Favorite Things About Paris
France has always been serious about collecting tax revenues. Starting in the 16th century and continuing until the French Revolution, the country took a privatized, entrepreneurial approach. Tax collection was farmed out to private individuals who bid for their positions. In exchange for their concessions, these citizen tax collectors paid fees to the king. Whatever each collected beyond the fee he'd agreed with the crown was his to keep.
As the country and its population grew, each collector found he was unable to cover his entire territory effectively alone and so farmed out pieces of it to subcontractors, creating, over these centuries, an early tax-collection Amway.
For a time (until Louis XVI and his wife found out what happened when the tax monies stopped flowing), both the tax collectors at the tops of these pyramids and the king himself enjoyed abundances of capital, some of the greatest fortunes of Europe for the period.
We won't concern ourselves now with how these folks, both the citizen collectors and the kings they collected for, got their gains but with what they did with them. They set out, each, to build ever-bigger, ever-grander homes, palaces, parks, and monuments.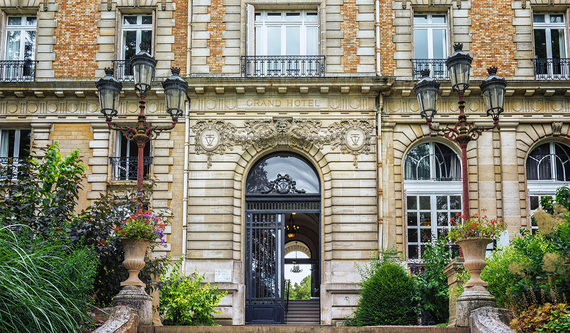 It was a golden age of construction for Paris, when much of what today is considered the heart of classic historic Paris was conceived and commissioned. This was when the Louvre became the place we recognize today and when as many as 2,000 hôtels particuliers were built. These private mansions were the town houses of the country's richest folks, each keen to show the others how much he was worth. About 500 hôtels particuliers remain standing today.
All this construction required skilled labor, and the most skilled labor of the time, from all across Europe, came to Paris. The best craftsmen of the age sought out and made their way to the French capital knowing that there they could be paid top dollar to ply and perfect their trades. They worked, over two-plus centuries, to build the Paris of the 1st through 8th arrondissements, the heart and soul of the City of Light. These architects, cabinetmakers, and stonemasons created a stage that remains, today, in many ways, unrivaled.
A French friend, an architect named Frank, would tell me this story each time he'd lead me on a walking tour of Paris' finest architectural accomplishments. Frank had no love of taxation; he spent much of his life rallying against the French bureaucrats and their taxing tendencies. But Frank appreciated, and he taught me to appreciate, the legacy those tax francs from centuries ago have left us.
I was interviewed recently by Doni Belau, Founder of the Girls' Guide to Paris, who wanted to know my favorite thing about this city. It's the architecture, I told her.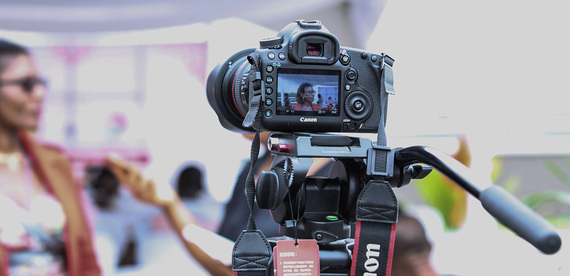 Here are other excerpts from our conversation...
Question: Kathleen, what are the five best things to do in Paris on a budget?
Answer: Picnic in the Luxembourg Gardens... rent a Vélib' bicycle (free for the first 30 minutes)... visit the Musée Carnavalet (one of the best-kept museum secrets in Paris and free every day)... Thursday gallery openings often offer free wine, beer, and snacks, along with the art (also free)... take a walk.
Q: Best Paris dining-out tip?
A: Find a small restaurant nearby where you're staying that's popular among the local Parisians and become a regular. The kinds of neighborhood places I'm thinking of can be very affordable, typically serve wonderful and quintessentially French fare, and provide a great opportunity for you to get to know your neighbors.
Here's a more practical dining-out tip: Never buy bottled water. Ask instead for a "carafe d'eau." Bottled water is expensive. Plus, only tourists pay for water in restaurants!
Q: What do you miss most about Paris when you're away?
A: Being able to walk everywhere. The architecture. The museums. The seasons.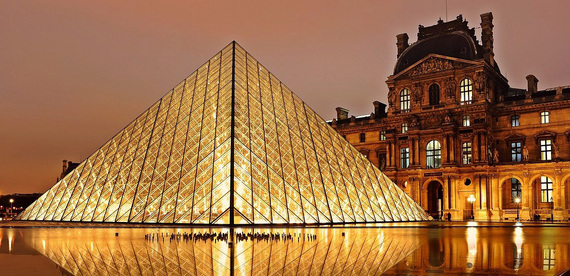 Q: Best budget-saving tip for anyone wanting to live in Paris?
A: Don't keep a car. You don't need one, especially now that you can rent small autos by the hour.
Q: Favorite day-trip from Paris?
A: Giverney, Monet's house. Château de Vaux-le-Vicompte, an architectural jewel with beautiful gardens. Better as a weekend trip but can be done in a day.
Q: Favorite restaurant?
A: La Fregate, on the quai alongside the river, across from the Louvre. Despite its super-touristy location, La Fregate manages to retain the feeling of a neighborhood restaurant. And, as it was just a few blocks from our apartment when we were living in Paris, it became my favorite spot for lunch, dinner, or afternoon drinks.
We spent many evenings, in all seasons, sitting at the sidewalk tables, watching the passersby, the traffic, the river, and the activity in the courtyard of the Louvre across the way. Inside, the ceilings and walls are elaborately painted with Belle Époque-style murals. So much charm and atmosphere for a very reasonable cost.
Related