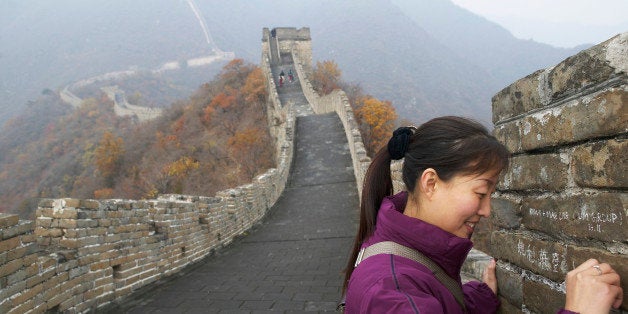 The Great Wall of China will create a designated graffiti area where visitors can carve their names or messages into the Wall.
Scribbling and scratching into Great Wall stones isn't something new. The decision to create the graffiti area arose in order to contain the carvings to one area. According to the Guardian, visitor carvings have been damaging the ancient monument's stones.
The designated area will be located at Mutianyu, a section of the wall located outside central Beijing. Mutianyu is actually a reconstructed section of the wall, so while the stones themselves aren't that old, the sentiment is still there.
Will you leave your mark on the Great Wall of China?