Welcome to the seaside area of the Great Wall of China.
Reddit user Granjaguar recently shared a photo of Laolongtou (or Lao Long Tou), the place where the Great Wall juts into the Bohai Sea. The spot is also known as "Old Dragon's Head" for the resemblance to a dragon drinking water.
Here, what many consider the Wall's first (or last) leg stretches into the water.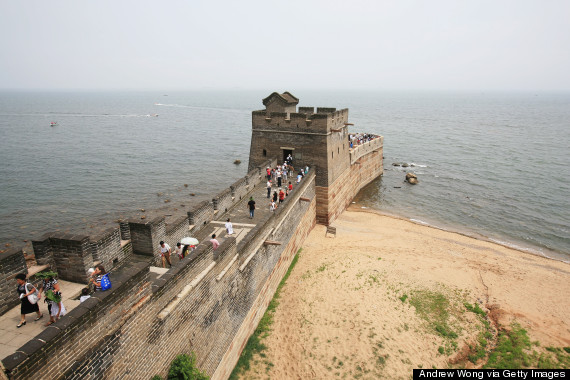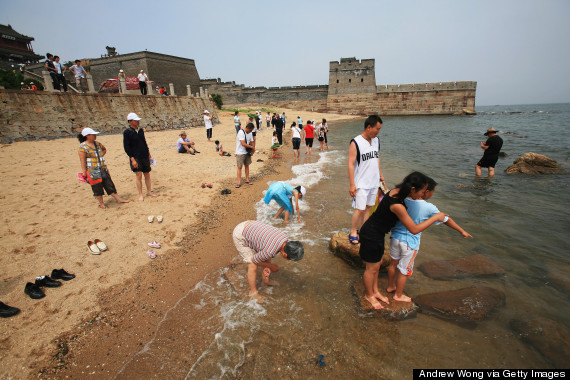 Visitors lament that, while beautiful, Laolongtou is filled with tourists. Getting here is indeed a schlep (it's about 180 miles east of Beijing), and you'll have to join countless other visitors on the beach for what is a crowded -- though admittedly great! -- view of the Wall.
You can also take a dip in the ocean, if you so desire, and see history from a whole new vantage point.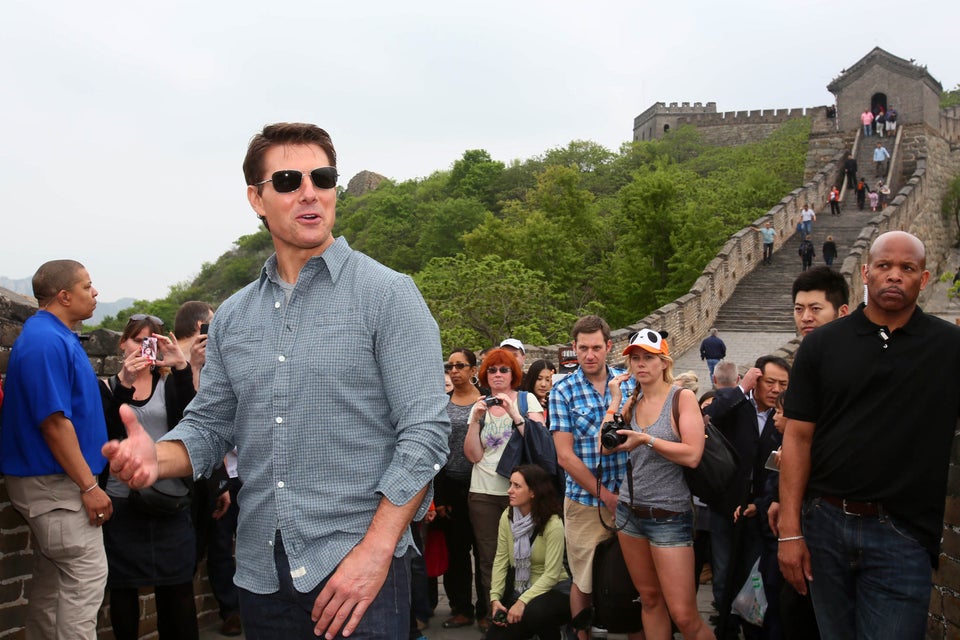 Tom Cruise On The Great Wall Of China