"On our first weekend in Medellín, we enjoyed an outdoor concert," says expat Byron Edington. "The FilarMed youth orchestra performed Antonín Dvorak's ninth symphony, my favorite piece of music. It was a wonderful bienvenido to Medellín."
Outdoor concerts and other events are common in Medellín, high in Colombia's Andes, due to the perfect year-round, spring-like temperatures. Daytime highs in the upper 70s F to low 80s F allow you to spend plenty of time outside enjoying the city. And with evening temperatures in the low to mid-60s F, you never need more than a light jacket to be comfortable.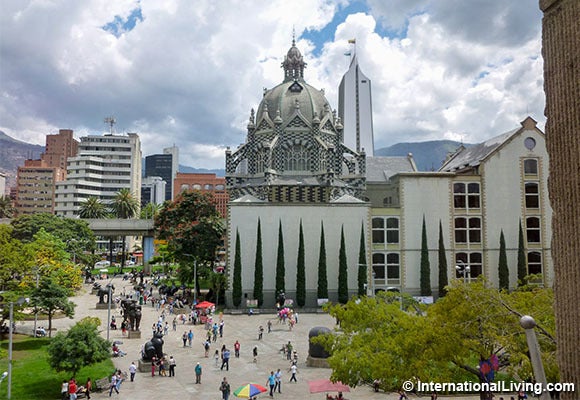 If you love theater, music, art, and dining, then Medellín (home to nearly 3 million people) is the place to be. This First-World city has more to do than you will have time for, and at prices far below what you would pay back in the U.S.
Medellín is a cosmopolitan city with a neighborhood feel. Because of the perfect year-round weather, Medellín is always in bloom. Bright exotic flowers (orange, red, purple, blue, fuchsia) stand out against the lush green trees. Coming from Massachusetts, I found it interesting that many plants I used as indoor house plants (like peace lilies) are used in Medellín as outdoor landscaping, due to the temperate climate.
I've been semi-retired in Medellín for five years now and love to spend my time attending events in some of the cultural venues around the city. The 1,600-seat Teatro Metropolitano is home to Medellín's Philharmonic Orchestra. In addition to performances of classical music, the theater hosts jazz musicians, dance companies, contemporary artists, and opera. Prices for best seats run about $40—a quarter of what you'd pay in New York. That means you can either save 75% on tickets or see four times as many performances for the same price.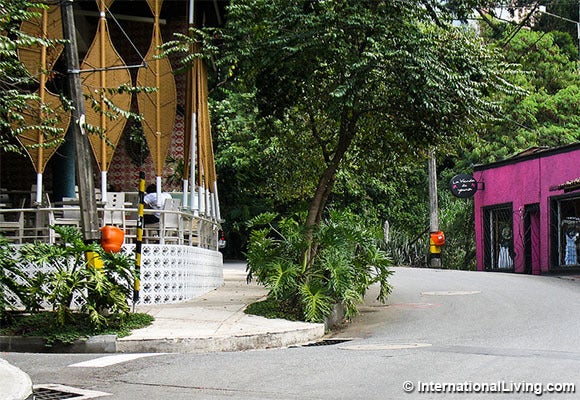 EAFIT University and the University of Medellín have large auditoriums on their campuses that are open to the public for music, concerts, and dance performances. The Museum of Antioquia devotes its entire top floor to the works of Medellín-born painter and sculptor Fernando Botero. Before you enter the museum, you can walk among dozens of his larger-than-life bronze sculptures in the plaza. Be sure to rub one of them for good luck.
Expat Larry Rose recommends walking around the city and taking in some of the free events. (I'd have to agree.) "On any day at the malls, you may see championship exhibitions of salsa or tango," he says. "You can find concerts by dance bands of all types, choral performances and art shows, poetry competitions, book fairs and readings, even Bonsai exhibits."
There is more to Medellín's urban culture than just music and dance. Take the above-ground metro to the Universidad station, and you can enjoy the gorgeous botanical gardens, the planetarium, Parque Explora (science park), and the zoo, all within a few blocks of each other.
"Music events are numerous in Medellín," Byron says. "But they're just one reason we love living here. Libraries, museums, world-class public transport, ideal weather, friendly and accepting people, lower cost of living, state-of-the-art healthcare—all make Medellín a great place to live."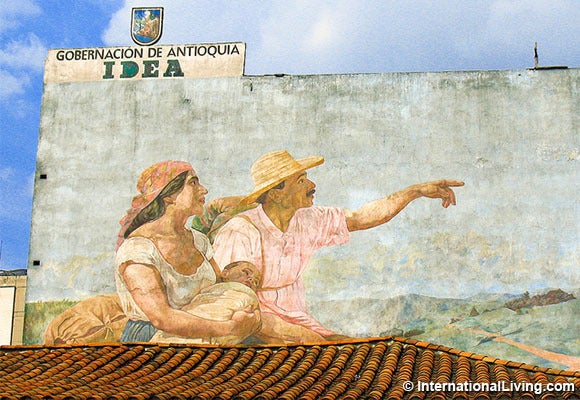 Eight of Medellín's hospitals rank among the top 43 in all Latin America, including one that is accredited by the JCI. I spent over 30 years working in the healthcare industry, so I know good healthcare when I see it. While foreigners are eligible to sign up for the public health insurance at very low premium costs, those who decide to "pay as you go" out of pocket still spend one-fifth or less of U.S. cost. A doctor's visit will run you $35, while co-pays for things like x-rays and bloodwork cost just $4.
If you are a foodie at heart, then you will certainly be thrilled with the abundance and variety of restaurants. And to help encourage people to try new restaurants, the city holds Medellín gourmet month twice a year. Seventy-five restaurants offer fixed-price, three-course menus that range from $15 to $22 a person, including a glass of wine. Dine on authentic Italian food one night, Argentinian barbecue the next, and Mediterranean fare the night after that. None of these meals will empty your wallet. My favorite steak house, which combines excellent food, live music on Friday and Saturday nights, and a phenomenal view of the city lights, is Marmoleo. You can get a great meal for two, with a glass of wine and tip, for $35 a couple.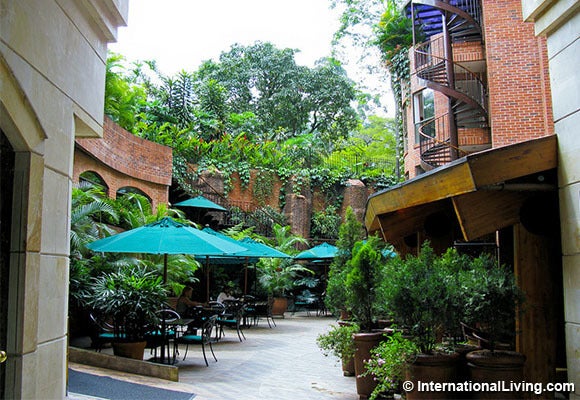 Retirees can live comfortably on $2,000 a month, especially if they own their own home. Many expats claim they are living at 50% to 60% less than they did back home. I save $6,000 a year on heating costs alone, thanks to the climate.
Furnished apartments are mostly found in the expat-centric El Poblado and Laureles/Estadio neighborhoods and are more expensive. A two-bedroom, 860-square-foot apartment in El Poblado averages $1,500 a month, while a similar one in Laureles is around $1,000 a month. The Facebook groups Medellin Expats and Doing Business and Living in Medellín are great resources if you're looking for a rental in the city.
Related
Popular in the Community