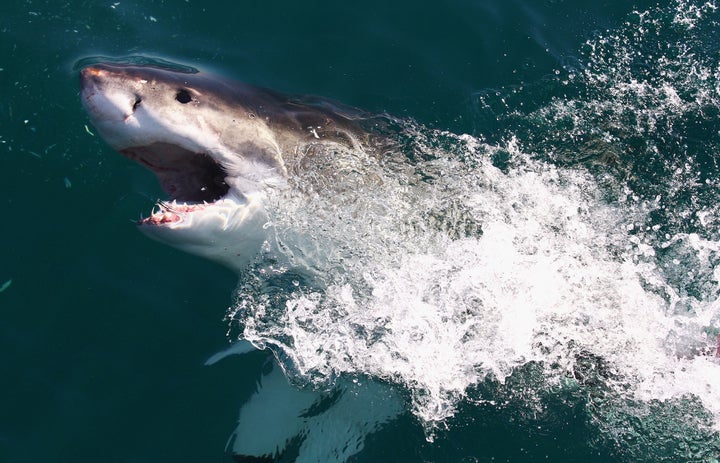 Researchers observing great white sharks on South Africa's Cape Coast ended up slightly closer to their subject than they probably hoped.
The team of scientists from Oceans Research was conducting a shark population study on Monday in the waters off Seal Island, located near Mossel Bay, when around 8:30 am, the waters calmed for about five minutes.
Dorien Schroder, team leader, described to the Cape Times what happened next: "Next thing I know I hear a splash, and see a white shark breach out of the water from [the] side of the boat hovering, literally, over the crew member who was chumming [throwing food bait] on the port side."
According to the Guardian, the nine-foot, half-ton shark found itself flailing across the vessel, destroying equipment and struggling to return to the water.
Researchers used a hose to keep the shark hydrated during the hour-long period before rescue workers could attend to the crew and return the shark to the water using ropes and a crane.
This isn't the first time a shark has startled humans with its jumping abilities. Just last month, a shark jumped out of the waves and over a surfer at New Smyrna Beach, in Florida. And a husband-and-wife photography team has spent years in Africa capturing images of the great white shark "flying" up to ten feet from the ocean to snatch its prey.
WATCH "Fox and Friends" report:
Calling all HuffPost superfans!
Sign up for membership to become a founding member and help shape HuffPost's next chapter