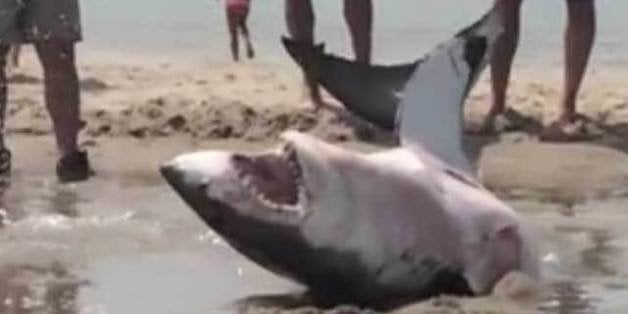 The 7-foot-long male juvenile shark was found on the South Beach area of Chatham, Massachusetts in Cape Cod, according to WFSB.
Beachgoers kept the shark wet until rescuers arrived to pull it into the water and release it safely back into the ocean.
"The shark was stuck there for a while in the sand, so then people got buckets and were trying keep it wet so it could continue to breathe," Isabelle Hegland told CBS Boston. "I was a little afraid, but I could tell it wasn't moving anytime soon because the shore was going way out, it was approaching towards low tide so it was becoming increasingly difficult for the shark to keep its gills wet and be able to breathe."
Witnesses told the station that the young shark beached itself chasing after a seagull.
Great white sharks are listed as "vulnerable" (one step better than endangered) by the World Wildlife Fund because humans hunt them for food and sport.
Related
Before You Go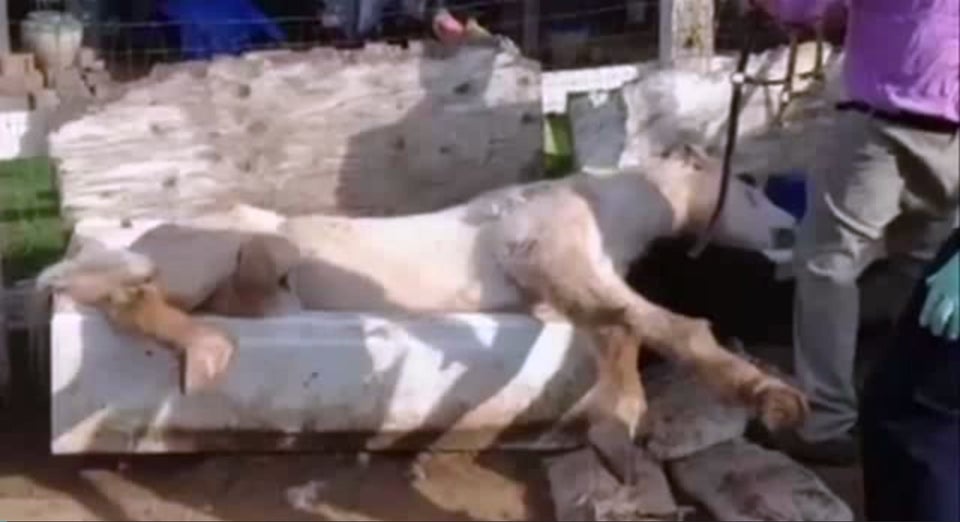 Animals In The News