New Zealand's "Captain Bucko" fishing charters shared this video on Facebook last Monday of a fisherman learning the hard way that Mother Nature giveth -- and Mother Nature taketh away.
In the video, the fisherman struggles to reel in his catch as the guide looks on. When only a portion of the fish surfaces, the guide lets out an "Ohhhh nooo!" -- likely realizing a predator had beat them to it.
Not only had the predator beat them to it, but it was still lurking in the water, waiting for the right time to snag the rest:

This is that moment in "Scooby Doo" where Shaggy tries to run away so fast he can't actually move.
"Young whites are primarily fish eaters so no surprises here," he said, adding, "Would have loved to have a heart monitor on that angler!"
Before You Go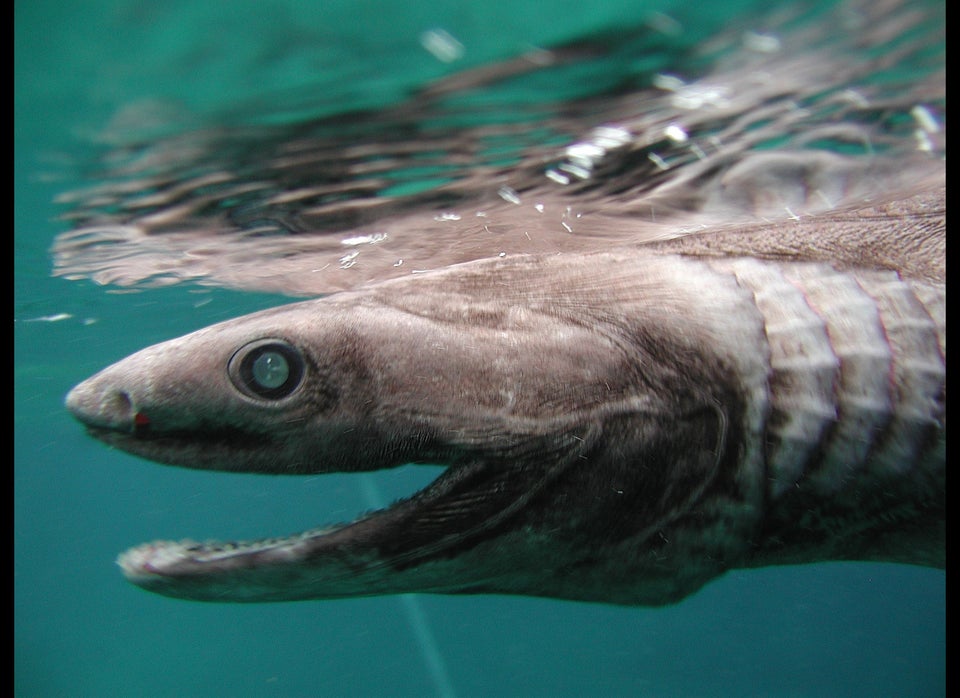 Sharks!
Popular in the Community