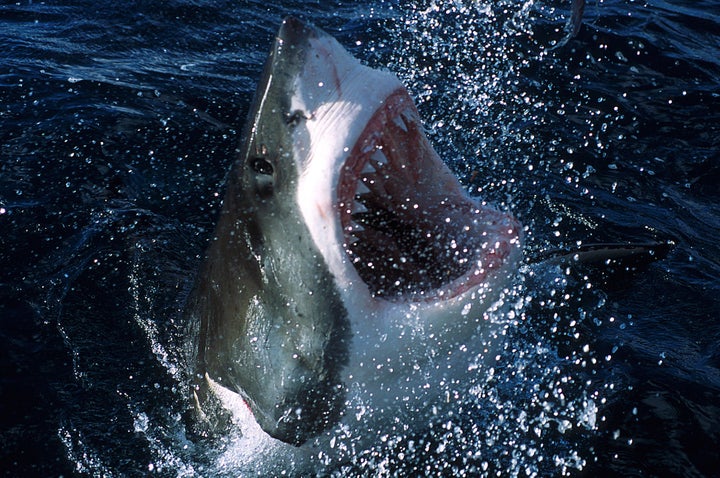 Santa Barbara surfers are being told to stay away from the water this week after a massive great white shark was spotted off Leadbetter Point, a popular surfing spot in the area.
The shark, spotted Monday evening, was swimming just five feet away from the surfer when he saw it. The length between the shark's dorsal fin and tail fin was estimated at about six to seven feet, which means the total length of the shark is even longer.
The surfer swam away unharmed, but later reported the sighting to the city's Harbor Operations department. Manager Mick Kronman told The Huffington Post that he had determined that the sighting was a credible one based on the shark's reported color and girth. Given other recent great white sightings in the area, Kronman decided to post 72-hour warning signs between Leadbetter Point and East Beach.
According to Kronman, there have now been three shark attacks and one shark sighting since late April.
The first was a sea lion carcass that was found with its entrails hanging out. Officials determined that a shark bite had killed the beast.
A second sea lion carcass that had sustained a shark bite was found in city waters in July, which prompted Santa Barbara's first set of shark warning signs this year.
Finally, three days ago, a harbor seal suffering from a shark bite was found in nearby Carpinteria waters. Karl Treiberg, Waterfront Facilities Manager, told HuffPost that this harbor seal is expected to live.
Kronman noted that the City of Santa Barbara didn't have to post any shark warning signs last summer. Southgate Patch has more on why there may be an uptick in shark sightings:
There seems to be more sharks in our local waters than ever before. The sea lion population explosion has provided great whites with a steady food supply. Southern California beaches are also nursery grounds for the great white. The smaller sharks feed mostly on sharks, rays and halibut and other coastal species.
Related
Before You Go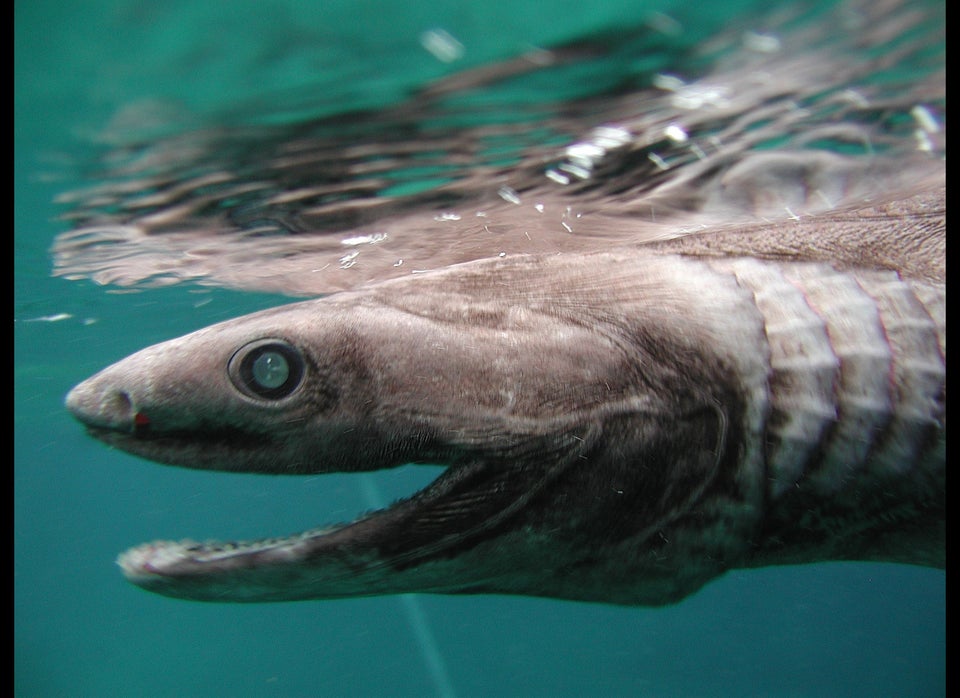 Sharks!
Popular in the Community