Look, nobody likes a hater, but these stories of revenge-seekers, pranksters and scallywags are just plain impressive, if not admirable. We wouldn't normally say this, but feel free to embrace the Haterade -- at least until the end of this article.
1. Bill Murray hired a deaf-mute personal assistant just to piss people off.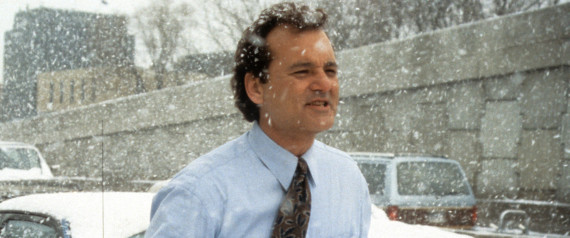 Bill Murray was fed up with the studio and director Harold Ramis on the set of "Groundhog Day," so he went very out of his way to keep them out of his way. After simply not answering phone calls and being late to shoots, they suggested that Murray hire a personal assistant that could serve as a go-between if he wasn't willing to talk with them himself. Murray ended up agreeing to the suggestion and hired a "deaf-mute who spoke only American Sign Language." In his explanation, Murray told the studio not to worry because he was going to learn sign language himself.
2. Guy de Maupassant sat under the Eiffel Tower because he despised it.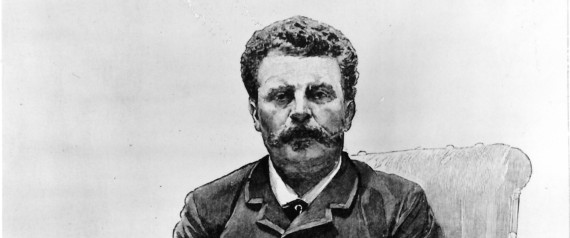 The 19th century French writer would frequently eat lunch underneath the Eiffel Tower, not because he particularly enjoyed the food, but because he wasn't a fan of the structure. In explaining this bizarre choice of lunch spot Maupassant said, "It's the only place in Paris where I don't have to see it." The Eiffel Tower has only been around since 1889 and at the time, Maupassant and many other French writers and artists protested its permanence.
3. Jeanne de Clisson became a pirate to exact sweet, sweet revenge.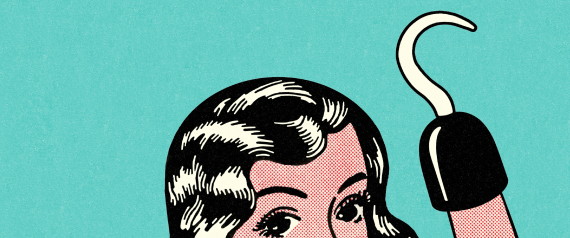 The beheading of Jeanne de Clisson's husband was ordered by King Philip VI of France after a guilty verdict of treason. In a quest for revenge, de Clisson bought three warships with money from selling her family's land and prostituting herself to noblemen. Then she painted the ships black and went on a thirteen year pirating tirade that entirely targeted French vessels. De Clisson was extremely murderous, and personally beheaded any French nobleman she came across. When she retired, she married Sir Walter Bentley, who had personally fought against Charles de Blois, the person she believed had prompted her husband's execution. Now that's revenge.
4. A Michigan brewery hated Nickelback so much that it turned down a lucrative endorsement deal.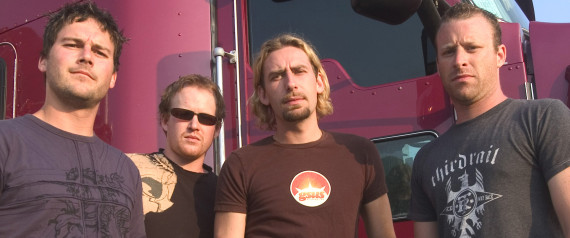 A craft beer brewery in Michigan named Dark Horse turned down a huge endorsement deal from the band Nickelback because nobody really liked them. Nickelback wanted to feature a Dark Horse truck dropping off crates of the craft beer to a frat party, but the owner of the brewery said, "I absolutely hate that band." At the time, the Nickelback-hating brewery employees lamented, "why can't it be some cool band like Slayer?"
5. Brando got the best of Sinatra by making him eat way too much cheesecake.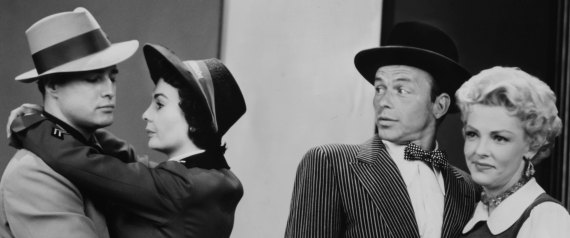 Marlon Brando and Frank Sinatra did not get along on the set of "Guys and Dolls," mostly because Sinatra was jealous of Brando's part and consistently made a fuss about it. Brando started to play practical jokes on Sinatra, including one especially memorable one involving cheesecake. Sinatra was famous for only wanting to do single-takes of shots, as doing more lost some sort of spontaneity in his mind. In a scene where Sinatra was asked to eat a slice of cheesecake, Brando would repeatedly deliver the lines perfectly while Sinatra ate, only to flub them at the end, requiring a retake of the entire shot. By the eighth forced slice of cheesecake, Sinatra became infuriated and slammed his plate on the ground. Sinatra apparently hated cheesecake.
6. There's a true story behind, "No soup for you!"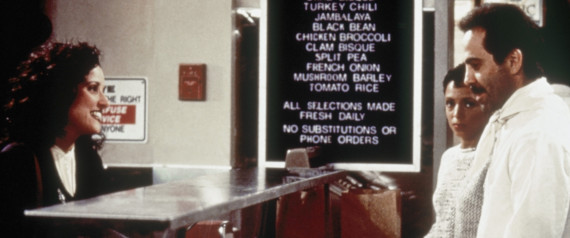 The infamous chef of the "Seinfeld" episode, "The Soup Nazi," is actually a real person named Ali "Al" Yeganeh, who at the time owned a soup shop called Soup Kitchen International, where Jerry Seinfeld and the crew would eat occasionally. A few weeks after the episode aired, Jerry Seinfeld and members of the production team tried to stop by the soup shop for lunch, but the real life soup Nazi wasn't pleased to see them. Yeganeh complained that the show had ruined his business and ended up kicking Seinfeld out, yelling, "No soup for you!" Soup Kitchen International has since closed, but Yeganeh now owns a soup chain called, The Original Soupman.
7. The creator of "NBA Jam" got the last laugh at Chicago Bulls fans everywhere.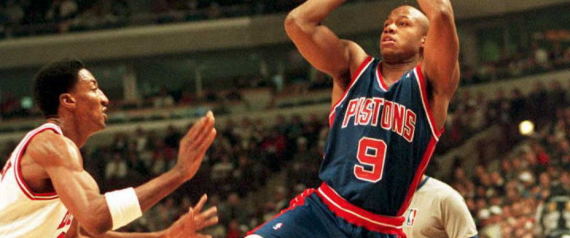 Mark Turmell, lead designer of the extremely popular 90s video game "NBA Jam," revealed in 2013 that he had rigged the game so that whenever the Chicago Bulls played the Detroit Pistons, they were at a steep disadvantage. According to Turmell, whenever the two teams would face off, Bulls' star Scottie Pippen would have his skill ratings decreased to play poorly. If a game was close, almost none of the Bulls' shots would be allowed to go in. As you may have guessed, Turmell was a huge Pistons fan.
8. J. Edgar Hoover tried to make John Steinbeck's life a living hell.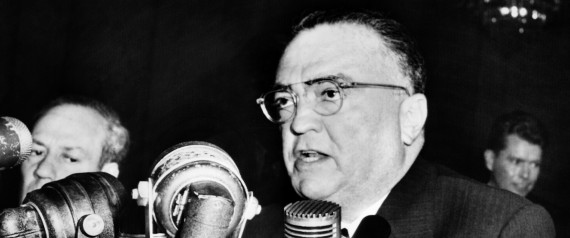 J. Edgar Hoover, the first director of the FBI, really, really hated American Pulitzer Prize-winning novelist John Steinbeck. Although no evidence was ever found, Hoover was convinced that Steinbeck was a full-blown communist and a threat to national security. Having no proof to charge Steinbeck with any sort of crime, Hoover used his political power to convince the IRS to audit Steinbeck every single year of his life, just to be annoying.
9. "Saturday Night Live" stars made NBC pay dearly for their greed.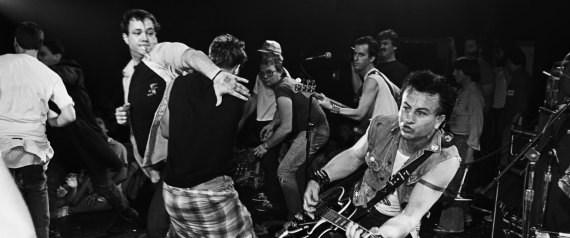 Instead of letting SNL creator Lorne Michaels take a year off along with the show in 1980, NBC forced the program to go on without him for season six. This caused every single cast member and every writer except one to walk off the show, forcing NBC to hire a whole new set of replacements for the year. So, when the studio approached John Belushi to appear on the show again, he agreed to a cameo as long as the episode featured the punk band Fear as a musical guest. NBC agreed, a decision they'd soon regret. Fear ended up causing up to $200,000 worth of damage during their set, and were banned from returning to the show for life. Lorne Michaels ended up returning in season 11.
10. Vivian Vance gave her "I Love Lucy" husband a hate-filled sendoff.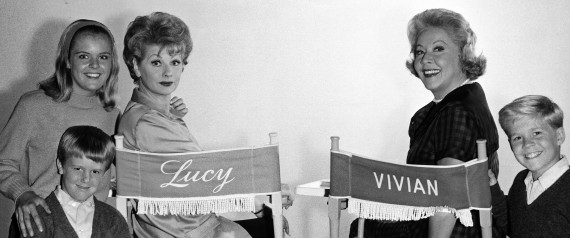 Vivian Vance and William Frawley played married couple Ethel and Fred Mertz on "I Love Lucy," but apparently hated each other in real life. The two would insult and belittle each other constantly off camera. In 1966, when Frawley died, Desi Arnaz, who played Ricky Ricardo, paid for a full page ad in the Hollywood Reporter to announce the death. When Vance heard the news, she allegedly celebrated by proclaiming, "champagne for everyone!"
11. Xerxes I of Persia literally had a body of water whipped when it "crossed him."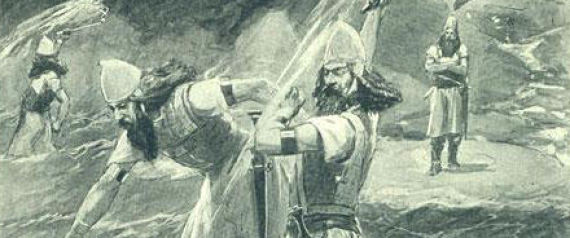 In his attempt to invade Greece, Xerxes I of Persia had bridges built over the Hellespont strait, which would aid in carrying troops and supplies to the Greek mainland. But after the flax and papyrus cables of the bridges gave out during a storm, the initial invasion failed, making Xerxes very angry. In retribution against the strait, Xerxes ordered the Hellespont to be whipped three hundred times. The actual water was then whipped and shackles were thrown into the strait as punishment.
12. Mr. Rogers was the greatest hater of all time.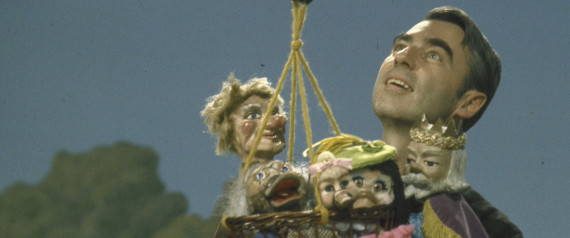 Mr. Rogers hated television so much that he joined the TV business just to change the system. We all know this hate story has a happy ending with "Mister Rogers' Neighborhood," so here's an amazing quote from Rogers that exemplifies his greatness as a hater.
"I got into television because I saw people throwing pies at each other's faces, and that to me was such demeaning behavior. And if there's anything that bothers me, it's one person demeaning another. That really makes me mad!"
Mr. Rogers is a hater -- and a lover -- who will always be missed.
All images from Getty unless otherwise noted.
Calling all HuffPost superfans!
Sign up for membership to become a founding member and help shape HuffPost's next chapter
BEFORE YOU GO
PHOTO GALLERY
A Practical Technique To Improve Your Mood