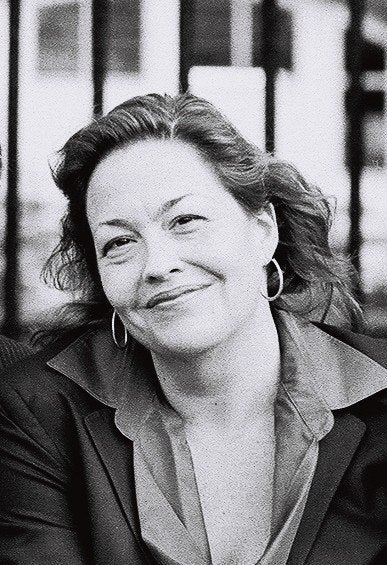 Every day on HuffPost, we're highlighting one 'Greatest Person'- an exceptional individual who is confronting the country's economic and political crises with creativity, generosity, and passion. Today we're featuring Elisabeth Mason, CEO and Co-Founder of Single Stop, a national not-for-profit organization that helps families "decipher their eligibility for a wide spectrum of government benefits and tax credits" -- about $65 billion of which are allocated but not spent every year. In 2009, Single Stop and its partners assisted nearly 120,000 families in gaining access to $300 million in government programs, including food aid, child-care and medical access.

Huffington Post: Describe for us, as you would to one of your clients, what Single Stop does.
Elisabeth Mason: There's a news station in New York whose catchphrase is "Give us 22 minutes and we'll give you the world." If we had a catchphrase it would be "Give us 15 minutes and we'll change your world." Our clients are working families struggling to make ends meet. Most of them are eligible for a host of government benefits and services that they never receive. That's because these services are unhelpfully distributed across a host of disparate government agencies and entities. It's not necessarily deliberate -- it's just the way things have haphazardly developed. The upshot is that many people eligible for a bunch of these benefits and services -- we're talking tax credits, Medicaid, food stamps and so on -- don't receive all the ones they're eligible for. We leave an unbelievable $65 billion -- billion with a 'b' -- dedicated to these services untouched every single year.
What Single Stop does is eliminate the legwork and paperwork that people otherwise go through to figure out if they can get these benefits. We have very sophisticated software that tells applicants everything they need to know about their eligibility and how to get those benefits and services. And we don't stop there. We have on-site counselors to provide ongoing tax, financial and legal advice. That's why we think of it as a one-stop shop for all our clients' needs (hence the name).
HP: Trace Single Stop's growth over time. Where are you now and where do you hope to be in the next few years, in terms of clients served and office locations?
EM: Our pilot project began in New York City in 2001. Within 6 years we had opened sixty plus sites in Brooklyn, the Bronx, Queens and Manhattan. Rather than open stand-alone offices, we created them within existing community agencies like food pantries, neighborhood houses, even Rikers Island, one of the country's largest jails. By 2005, we were successful enough for us to believe our idea could be viable nationwide. We launched nationally in 2007 and are now in 5 states serving over 120,000 families a year with a budget of $20 million.
I know this may sound wildly idealistic; but there are billions of dollars of resources that if redeployed appropriately could help millions of families get out of poverty. We are here to pursue the right distribution channels and sustainability strategies to do this -- and then get out of the way. We want to be out of business within a decade.
HP: Who funds Single Stop's activities?
EM: Primarily large philanthropies, also some government agencies. But we have a lot of individual donors as well.
HP: Tell us about your past philanthropic work.
This work is in my blood. I grew up in East Harlem. Mine was one of the first white families to move here in the middle of the race riots while I was a baby (my dad is a teacher). East Harlem back then was one of the poorest congressional districts in the country, located right next to one of the richest, and even as a kid I could not stand still and be nothing more than a witness to that kind of disparity.
So, I've been involved in education and anti-poverty efforts pretty much since early high school. When I was in college, I had the chance to spend a semester in India working with Mother Teresa's nuns in a leper colony, which was a life-altering experience (you can't make this stuff up!). After graduation I went to the Peace Corps in Costa Rica. In my early 20s, I founded an organization to help children living and working in the streets and ended up spending nearly seven years in Latin America growing that agency and co-founding a movement which lead to both practical and legislative reform in several countries around children's rights. I spent some time doing the same thing in Tanzania while I was in law school. Then (after a brief interlude in the very much for-profit world of a major international law firm), I was lucky enough to spend years first at the Robin Hood Foundation and then at the Atlantic Philanthropies. Both are absolutely cutting-edge philanthropies that have changed the way people think about giving.
HP: Who inspires you? Who are your heroes?
My staff would say FDR, probably because I quote him all the time! But really the kind of change we want to affect at Single Stop is big, foundational change, and to accomplish it we need to be unwavering and practical like FDR.
But a lot of the people I get to work with also inspire me every day. I have been incredibly blessed to be surrounded by dreamers who are also doers -- Geoff Canada, Michael Weinstein, Marian Wright Edelman, Herb Sturz, Angela Diaz, Julian Bond, my young staff. The list is too long to do justice to everyone in a short article! But I think they all felt what I feel -- we have a game-changing opportunity to slash poverty nationwide, using resources that are already out there. It's like what President Obama said about government: don't use it more, use it smarter.
And of course I am also inspired by the incredible heroes and heroines we work with every day at our Single Stop sites who are struggling against all odds just to get ahead and make a better life for themselves and their families. I am very lucky in that way. I get to be surrounded by inspiration. Sometimes you need that to keep up the good fight.
PHOTO GALLERY
Greatest Person of the Day: Elisabeth Mason, CEO and Co-Founder of Single Stop
For more, subscribe to receive 'Greatest Person of the Day' email updates.
Calling all HuffPost superfans!
Sign up for membership to become a founding member and help shape HuffPost's next chapter