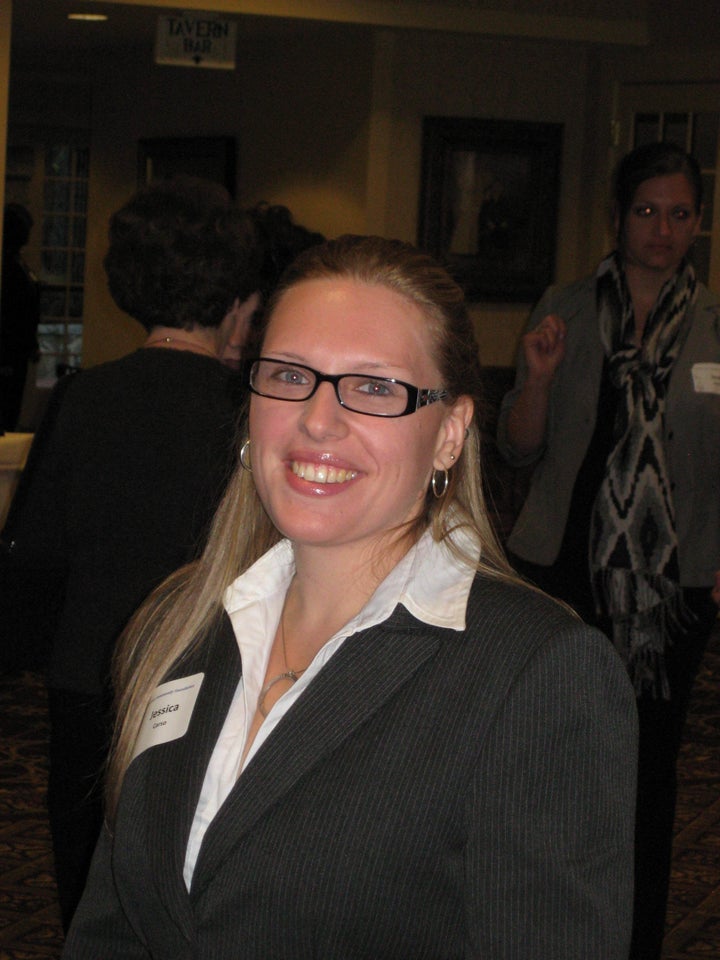 Every day on HuffPost, we're highlighting one 'Greatest Person' -- an exceptional individual who is confronting the country's economic and political crises with creativity, generosity and passion. Today's person is Jessica Carso, who has made a career out of giving back to the community in the small Connecticut town where she grew up. She is currently the managing director of the Green Street Arts Center, a community-based organization that works to make the arts available to any young person regardless of socio-economic background. And her work doesn't end there: She also works with an organization that helps the homeless transition into stable lifestyles, as well as with a local women's advocacy group.
Huffington Post: Tell us a little about your work.
Jessica Carso: Currently, I serve as the Managing Director of Wesleyan University's Green Street Arts Center. Serving area students in grades 1-12, Green Street provides affordable, quality arts education, working to ignite the creative spark in young people and helping them to identify and nurture their individual talents. My work at Green Street has taught me many things, one of the most significant of which is the importance of being an advocate: an advocate for the arts, arts education, community collaboration, partnership and access to all.
Through this discovery, I have had the great honor of extending my work, joining other incredibly important organizations such as The Fund for Women and Girls of the Middlesex County Community Foundation and A Hand Up, Inc. In addition, I serve on the board of the Association of Fundraising Professionals (AFP), CT Chapter, as scholarship-chair.
HP: You've made a career out of making a difference in your community. How did it all start?
JC: Truth be told, my career of making a difference in the community found me. After graduating from Marymount Manhattan College in 2002 (post 9/11), my dream was to live and work in New York, hoping to find a theater-related job. Unfortunately, after searching for work through the summer and not securing a job, I decided to widen my search, promising myself that I would work in the arts, some how, some way, and found myself back in my home state of Connecticut.
Because I had grown up in the Middletown, CT, area, I was familiar with Wesleyan University. I wasn't really looking for a new job, but stumbled upon a position at Wesleyan's young, community arts center. I had no idea then that my work at the Green Street Arts Center would also be such a significant part of my life's work.
HP: Tell us a bit about A Hand-Up, Inc. and what you do there
JC: The organization's mission is simple, yet unique: to distribute donated goods to help people transition from homelessness to independent living. A Hand Up, Inc. receives donated furniture and household goods to help neighbors establish their new homes. Staffed by volunteers, the group also raises funds to help offset organizational expenses and additional supplies needed for those served by the organization.
HP: What do you get out of this career of giving?
JC: Over the last few years, I have learned a great lesson about my work: it is my life. Whether it is my daily work at Green Street, my involvement in community organizations, or delivering food to the local humane society or making a small monetary donation to one of my favorite charities, I know each is my way of giving back. I only have this one life, this one lifetime and my philosophy has always been: make it count! Sure, I have (and sometimes still do) think that more money, more traveling, more "stuff" would make it count, but then I walk through the doors at Green Street each day and can't help but remembering how lucky and fortunate I am. And I can. I can help, I can contribute, I can advocate, I can work hard, I can believe. My career of giving has provided me with the greatest gift of all -- a life of giving.
For more, explore our 'Greatest Person of the Day' archive and subscribe to receive daily email updates.
Calling all HuffPost superfans!
Sign up for membership to become a founding member and help shape HuffPost's next chapter