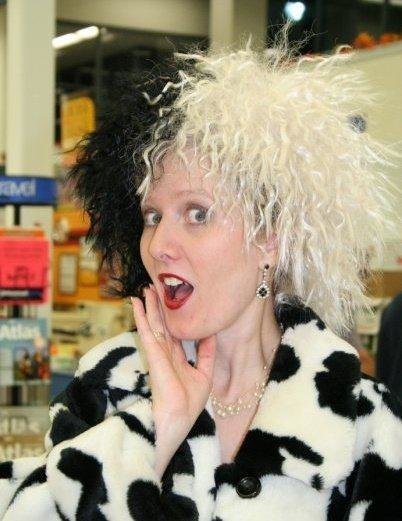 Every day on HuffPost, we're highlighting one 'Greatest Person'- an exceptional individual who is confronting the country's economic and political crises with creativity, generosity, and passion. Today's person is Anne Ginther, Co-Founder and Director of RandomKid, a nonprofit organization that provides staff and services to youth for the development, management and accomplishment of their goals to help others. Anne used to recruit and place executives with Fortune 100 companies for over 15 years until she shut down her firm to start and run RandomKid for free. USA Today calls her "The Pied Piper" guiding child-led initiatives. L'Oreal Paris recognized Anne as a 2009 "Woman of Worth." In March of 2010, she was invited to speak to three thousand world leaders at the United Nations Alliance of Civilizations to promote world peace. Anne will tell you she's just a "random mom"-- a random mom who inspires kids across the country to positively and measurably change the world (to the tune of $10 million dollars for Katrina Relief, for example). We hope she'll inspire you, too.
Huffington Post: How did RandomKid get started?
Anne Ginther: I was yelling at the T.V. and it yelled back. It was 2005, just days after Hurricane Katrina hit. Like many Americans, I was outraged by the footage of the devastation with no help in sight. And then one woman looked in the camera, and cried, "I don't care about F.E.M.A. or the National Guard, WHERE'S THE CONVOY OF CONCERNED CITIZENS?!!" She was talking to me. She was talking to all of us. It was time to get off my couch in a little Iowa town and do something.
HP: Tell us more about that first "trick-or-treat" campaign.
AG: I'm a mom, and frankly, a kid at heart. I still see the world through a child's eyes. I think most of us felt like children, so small and helpless, in the light of our nation's largest natural disaster. How the heck was a mom from Iowa going to make a difference? I put up a website to rally youth around the idea of trick-or-treating for coins, and donating them to a hurricane relief and rebuilding charity. A week or two later, I learned of 10-year-old Talia Leman, a girl with the same idea. Turns out she lived just a half mile from me. We joined forces, divided up the country, and reached out to every school and youth organization we could find, asking them to join us in this kids' movement to rebuild the Gulf.

HP: How did you raise over $10 million for Katrina relief? Did kids raise all the money?
AG: Frankly, we tapped into our world's most renewable resource of energy: kids! They weren't just trick-or-treating. There were as many creative ideas on how to help as there were compassionate kids. One boy sold his 4-H sheep and gave the money to the Red Cross. One school raised over $1500 in loose change in their "Drops in a Bucket" campaign. Kids in Hawaii sold Mardi Gras beads. Some gave to Habitat for Humanity, others to a specific school. They gave where their hearts led them. Wanting to be a part of something bigger, they joined us in this kids' movement. We created a way for kids to unify their giving power, and they responded beyond our wildest imaginations. A year after Katrina, ABC News reported that U.S. school children ranked on par with the top-five U.S. corporations for giving to hurricane relief and rebuilding. Over $10 million dollars collected, one penny, one nickel at a time.
HP: What makes RandomKid a unique nonprofit organization?
AG: We truly work with any random kid. You don't have to be an overachiever. We work with kids of all ages, abilities, and socio-economic backgrounds. RandomKid invests in kids' entrepreneurial ideas, providing seed money to fund projects to help others. We have had a 300-1000% return on every dollar invested in a kid's idea. We provide learning communities through our free international web conferencing site. We allow kids and classrooms to determine who they're going to support and how.
Kids get to see and experience their tangible impact. They can point to exactly what they did, who they helped, and how. They can say they built a specific home in Mississippi after Katrina. They can show you a scrapbook of the three USA schools and one South African school that joined together to bring clean safe water to a rural South African community. RandomKid believes that remarkable transformations happen not only within the world, but also within the youth who are given opportunities to engage in meaningful projects that make a tangible, measurable difference.
HP: How can volunteering positively affect a child's development?
AG: I think most of us can remember a time when we were children, and desperately wanted to be taken seriously. There is nothing that can build self-esteem in a child like realizing you are capable of helping someone else. Feeling needed is the fuel that drives kids to do more. And unlike any competitive athletic or academic activity, helping someone gives you a sense of achievement regardless of whether or not you come in "first place."
HP: How many kids are now involved with RandomKid?
AG: RandomKid has worked with twelve million youth from twenty countries to provide aid on four continents. Together, RandomKid youth have funded water pumps, built schools, provided medical care, and so much more. RandomKid's focus is also to nurture the giving nature of children and provide them with life-long skills.
HP: What can people do to get involved with RandomKid, or support organizations with similar aspirations?
AG: Please visit our website. One important note: we are on the eve of releasing a brand new site that will allow us to engage many more kids around the globe as fast as they can log on. Our website today is very different from what it will be in the next week or so. But you can still register and get started on projects to solve problems in the world!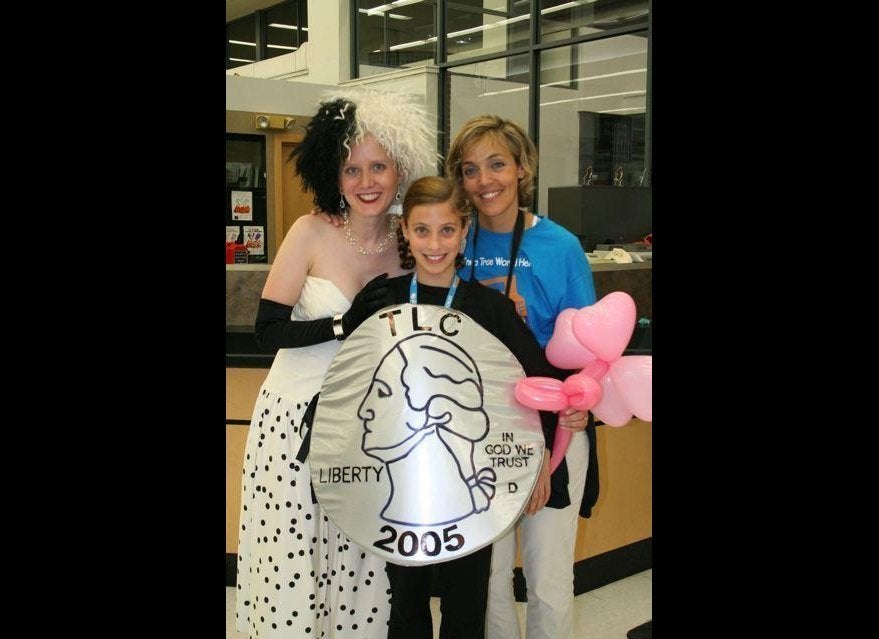 Greatest Person Of The Day: Anne Ginther, Co-Founder & Director of RandomKid
For more, subscribe to receive 'Greatest Person of the Day' email updates.
Related
Popular in the Community