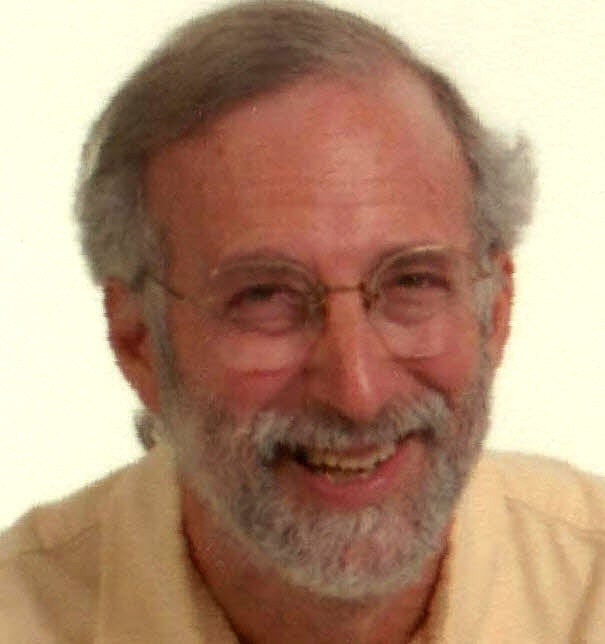 Every day on HuffPost, we're highlighting one 'Greatest Person' -- an exceptional individual who is confronting the country's economic and political crises with creativity, generosity and passion. Today we feature Gary Oppenheimer, the founder of AmpleHarvest.org. Gary spent most of his career working as a computer programmer, before deciding to redirect his problem-solving skills toward a completely different issue: hunger in America. AmpleHarvest.org, which connects people looking to donate food with their local food pantries, is built around the paradox that while America has 49 million food insecure people, more than 40 million gardeners grow food in home gardens - often more than they can use, preserve or give to friends. His idea is simple, but his efforts to re-appropriate excess food and reduce waste are potentially transformative.
Huffington Post: How did you get so into gardening, and how did you get the idea to start AmpleHarvest.org?
Gary Oppenheimer: I guess it can be traced back to when my wife and I first bought our house in northern New Jersey in 1998. We started by going out to New Jersey on weekends, and I really fell in love with the outdoors because of how undeveloped our part of the state is. I moved out there full-time about seven years ago and began gardening quite seriously on our land.
A few years later, my plot of land produced so much that we had more food than my family could eat. I found that there are only so many cucumbers you can give to friends before they stop calling you their friends! So I asked myself, 'what should I do to prevent this food from going to waste?' I brought the forty pounds of produce to a local shelter for battered women, where they accepted it gladly and remarked what a treat it would be to have fresh produce. It hit me then that if I had extra food from my garden, there must be other people like me all over the country. Where was their food going? How could I make it easier for them to find and donate it to a local food pantry? In 2008 I became the director of my town's community garden. There again I experienced the same problem. That's when I decided to start AmpleHarvest.org.
HP: What does AmpleHarvest.org do?
GO: AmpleHarvest is a website that brings people together. People using AmpleHarvest.org come in many different varieties. Some are like me: people with gardens that over-produce. Others are farmers with an excess harvest or people looking to go out and buy food to donate. We invite food pantries to come to our website and register so that people looking to give can get in direct contact with them. It is like a Google for food pantries. All food pantries should come to AmpleHarvest.org and register so that people looking to give can find them. There are no costs to the food pantry nor to the gardener/donor.
HP: What are the bigger ideas behind AmpleHarvest.org?
GO: Waste is the biggest issue. I've always hated waste. I remember going on dates before I was married and asking for doggie bags for leftovers to give to the homeless. I want to change the way people think about food waste and make donating to food pantries an automatic response, kind of like recycling cans and bottles. Stocking our food pantries with fresh, healthy foods will have such a meaningful impact. The needy will be fed nutritious food, thereby alleviating their hunger and bringing down the nation's long-term health care costs.
HP: How has AmpleHarvest.org grown since you founded it in 2009?
GO: We founded it in May 2009 and we now have almost 3,000 food pantries registered -- which comprise, according to estimates, around one-tenth of those in the country. We're looking to have 10,000 registered in the next three years. The tricky part is getting in touch with these pantries, so that we can develop a network that is present in every part of the country. The website has taken a life of its own, in many ways. For example, food pantries have started listing things they are in need of on their profiles, in case someone wants to go out and buy and donate it.
HP: What have you learned through the AmpleHarvest experience?
GO: I always knew people were going hungry in this country, on an intellectual level. When I founded AmpleHarvest.org, I started getting messages from these people asking me to help them find food. It's one thing to "know" people are needy in the United States, but it's something else to have it kick you in the gut like that. The experience of starting this nonprofit has been incredibly rewarding and life changing for me. It is making a real difference in America, and is letting millions of Americans make a difference in their own communities. These are difficult times. AmpleHarvest.org enables gardeners to reach into their backyards -- instead of their back pockets -- to help their neighbors in need.
For more, explore our 'Greatest Person of the Day' archive and subscribe to receive daily email updates.
Related
Popular in the Community