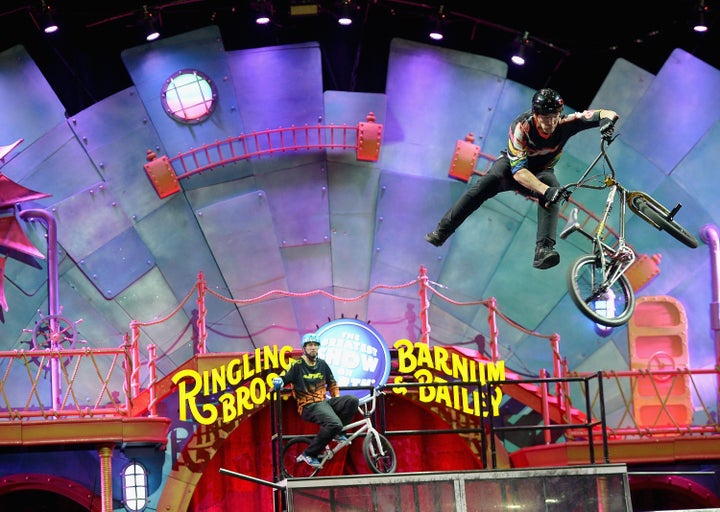 Ringling Bros. and Barnum & Bailey Circus is permanently closing "The Greatest Show on Earth" in May after 146 years entertaining millions of Americans.
The iconic razzmatazz under the big top was felled by dropping attendance, high operating costs, fickle public tastes and battles with animal rights activists.
"I have made the difficult business decision that Ringling Bros. and Barnum & Bailey will hold its final performances in May of this year," circus CEO Kenneth Feld of Feld Entertainment said in a statement.
"The circus and its people have continually been a source of inspiration and joy to my family and me, which is why this was such a tough business decision to make. We are extremely grateful to the millions of families who have made Ringling Bros. part of their lives for generations."
Last year, the circus retired its elephants to its conservation farm in Florida amid continuing protests about animals in the show. But once the elephants were gone, the demand for tickets dropped even more dramatically, according to Feld.
Company officials told workers Saturday night after shows in Orlando and Miami.
Ringling Bros. has two touring circuses that will perform 30 shows between now and May. Stops will include Atlanta, Philadelphia, Boston, Brooklyn and Washington, D.C. The final shows will be in Providence, Rhode Island, on May 7 and in Uniondale, New York, at the Nassau County Coliseum on May 21.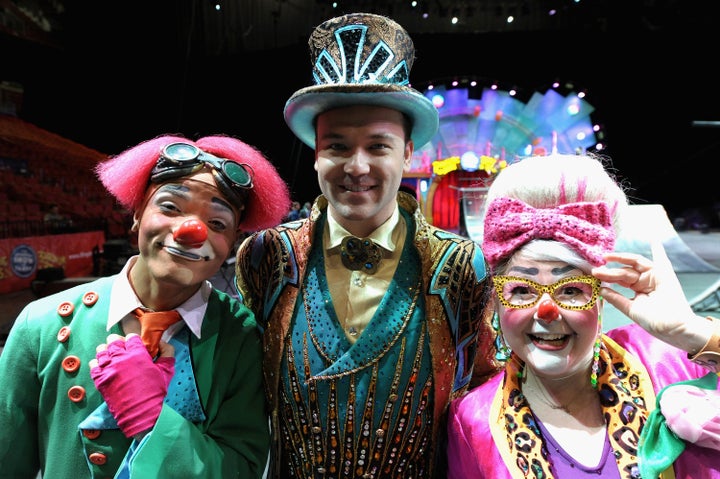 It's been a long, colorful road of clowns, trapeze artists in sparkly spandex, dancing elephants and surly tigers. Phineas Taylor Barnum went on the road in the mid-1800s with his traveling spectacle of animals and human oddities, and the five Ringling brothers began performing juggling acts and skits from their home base in Baraboo, Wisconsin, in 1884. They merged in 1919 to tour together as "The Greatest Show on Earth." The Ringling family ran the circus until 1967 then sold it to Feld Entertainment.
Technology brought competition from movies and TV, video games and the internet, and animal activists and members of the public became increasingly concerned about treatment of the animals on the road and in the acts.
"The competitor in many ways is time," Feld told The Associated Press, adding that transporting the show by rail and other circus quirks — such as providing a traveling school for performers' children — are throwbacks to another era that couldn't compete with modern fare. "It's a different model that we can't see how it works in today's world to justify and maintain an affordable ticket price. So you've got all these things working against it."
The Felds say their existing animals — lions, tigers, camels, donkeys, alpacas, kangaroos and llamas — will go to suitable homes. Feld's daughter, Chief Operating Officer Juliette Feld, said the company will continue operating the Center for Elephant Conservation.
Feld Entertainment will also continue to produce its other, profitable, shows— Monster Jam, Disney on Ice and Marvel Live — and will attempt to place some circus workers in those operations.
CORRECTION: An earlier version of this post misstated that the Ringling brothers began performing in Wisconsin in 1984. They began in 1884.
Popular in the Community