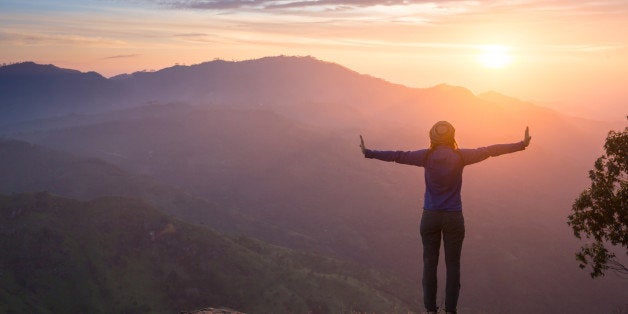 For a long time I did not think I had a story of value to share with the world. However, as the years have gone by more and more people have expressed the urgent need for me to share my story with the world. On May 9, 2016 I am finally releasing my life story. I will admit it was a very difficult story to write. As one of the most respected voices in the world, writing always comes natural to me and I have written about a myriad of different topics. However, when you write something so personal all kinds of challenges arise. The time has come for me to share about my journey and the lessons that have made me who I am today. I hope that my journey will in some way inspire you to greatness!
1. Telling your story will require vulnerability. If you have read my other books then you know I always believe in being authentic and I am very personal with my writing. However, being personal and being vulnerable are two totally different things. This book required me to dig deep into my life and to relive some of the darkest moments of my journey. I could have allowed the thought of being so vulnerable to terrify me; however, I know that my story will provide transformation and breakthrough for many of those that read it. At some point you have to develop the audacity to be vulnerable without looking for validation.
2. You cannot allow the sting of your story to stifle you. For a long time I was stuck in my story. What do I mean by that? It means that you can get trapped in your story and become traumatized by it. We all dream of stories filled with fairytale endings. However, the reality is that life is not a fairytale. Life is filled with fiery trials, tests and tribulations that all shape our destinies. We are wired to run from pain. What I have learned is that you cannot escape pain. You have to embrace pain and engineer it to live a more powerful life. I had to come face to face with my fears, inhibitions and limitations. What you are unwilling to confront will ultimately cost you success. You know the sting of your story is gone when you can find freedom in a place that was once ruled by fear. Finding the power in your story is what will produce success in your life.
3. Never make assumptions about another person's journey. We often times assume things about people when we don't really have a clue who they are. The reality is that we all have different experiences and different paths. I have been amused at the people that have made assumptions about my life. You think you know but you really have no idea. Most people look at my success but they do not realize that every success has a story. My story is filled with detours, derailments and decisions that ultimately created destiny moments. Everyone sees the accolades, the influence and the success but very few know the adversity, pain and lessons that have made me who I am today. You should never criticize a person's harvest when you do not know the seeds that person has sown. Every conqueror has a context. We are all on a journey and the process is ultimately what empowers us to reach our full potential. When you cannot appreciate another person's path you abort your own potential.

4. The evolution of our lives should produce wisdom. As I was preparing to write my life story I continued to ask myself a number of questions. However, the main thing I kept telling myself is that the goal of this book is to bring people to a place of wisdom. I have been so fortunate to empower people around the world for success. I have won numerous awards, been featured on major media outlets and become one of the most respected thought leaders in the world. Yet those are not the things that have made me successful. One of the hallmarks of my life is wisdom. If you have ever read my books, browsed one of my articles or heard me speak then you understand what I mean. I always speak from a deep place about my life and my experiences and I always leave people with wisdom. In our data obsessed culture we are lacking in the area of wisdom. We have given people a lot of information but not a lot of wisdom. A life without wisdom is a life without worth. When our lives do not produce wisdom it indicates that we have not been students of life. We have not been learning the lessons that life is trying to teach us. We all have a different path and a unique journey. However, life is about growth, evolution and ultimately arriving at a place of wisdom.