As Greek lawmakers gathered Wednesday to vote on a bill that would institute more economic reforms demanded by the nation's creditors, crowds amassed outside the Hellenic Parliament to decry the latest austerity measures.
The vote, expected in the early hours of Thursday, has spurred anger among Greeks who called for an end to austerity when they elected the ruling Syriza party, only to have the government ultimately accept additional harsh economic policies in order to secure bailout funds.
Prime Minister Alexis Tsipras is arguing that Greece had little choice between the bailout terms or a disastrous bankruptcy and exit from the eurozone. But many within his own party now vocally oppose his actions.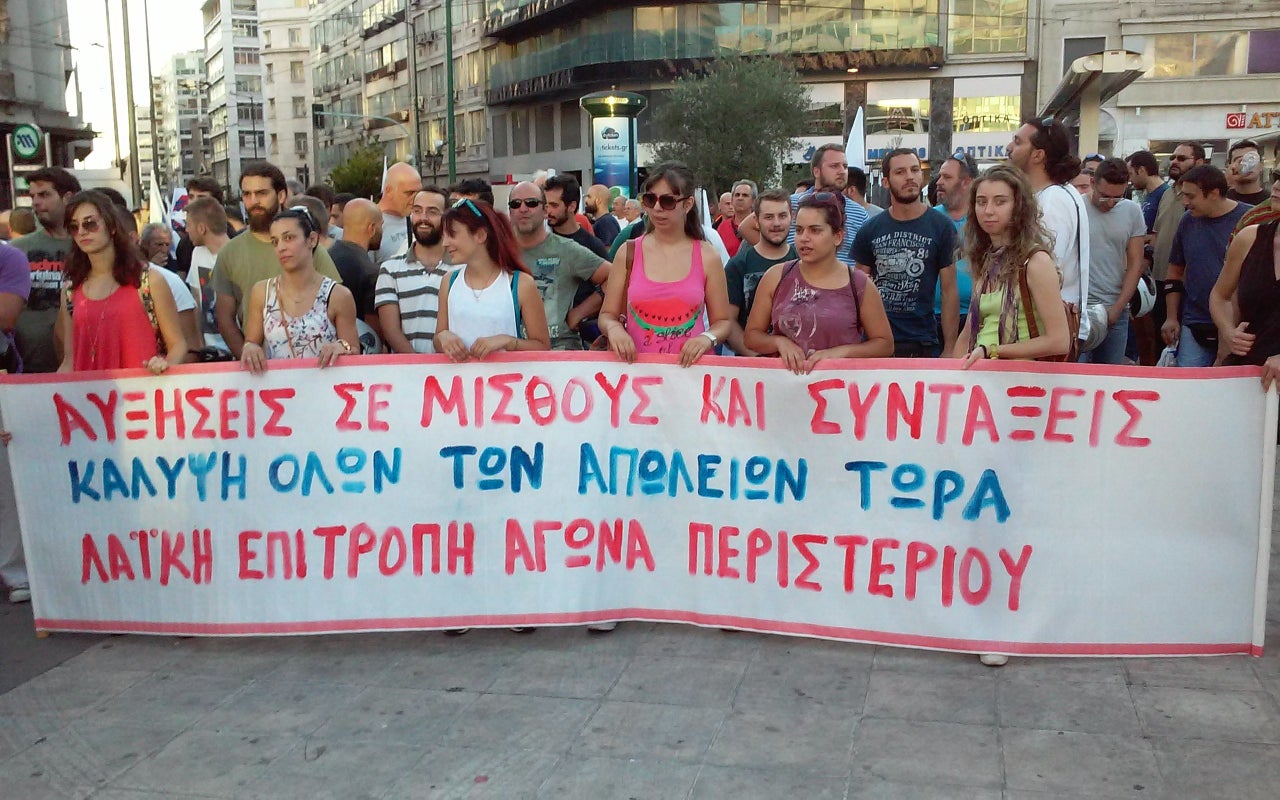 In sizable rallies on Wednesday converging on Athens' Syntagma Square, groups including Communist labor union PAME and anti-capitalist group ANTARSYA met to demonstrate.
"I think the prime minister wasn't really smart in his negotiating tactics all along, and now he has come to realize that hard talks with the European capitalists was not some school game," said 32-year-old Giorgos, who declined to give his last name for fear that his participation in the rallies would negatively affect future employment.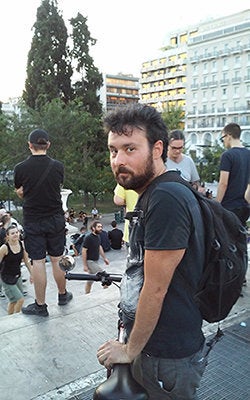 "I am here to protest against the attempted destruction of our lives, which the new memorandum will certainly bring. I hope for a truly radical struggle of the social movements," Giorgos added. He referred to himself as both unemployed and a "precarious" worker, meaning the only jobs he found were temporary and poorly paid.
While the demonstrations began peacefully, sporadic violence marred the protests as the night went on.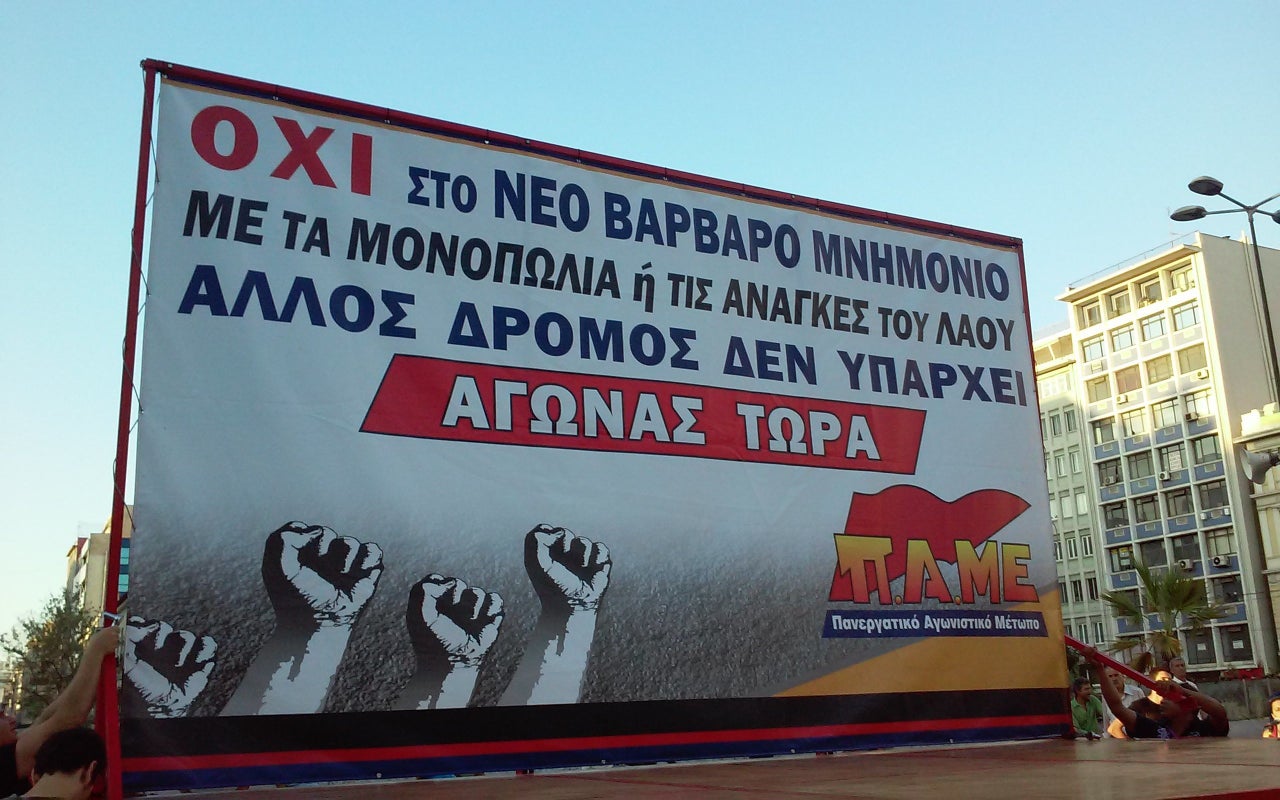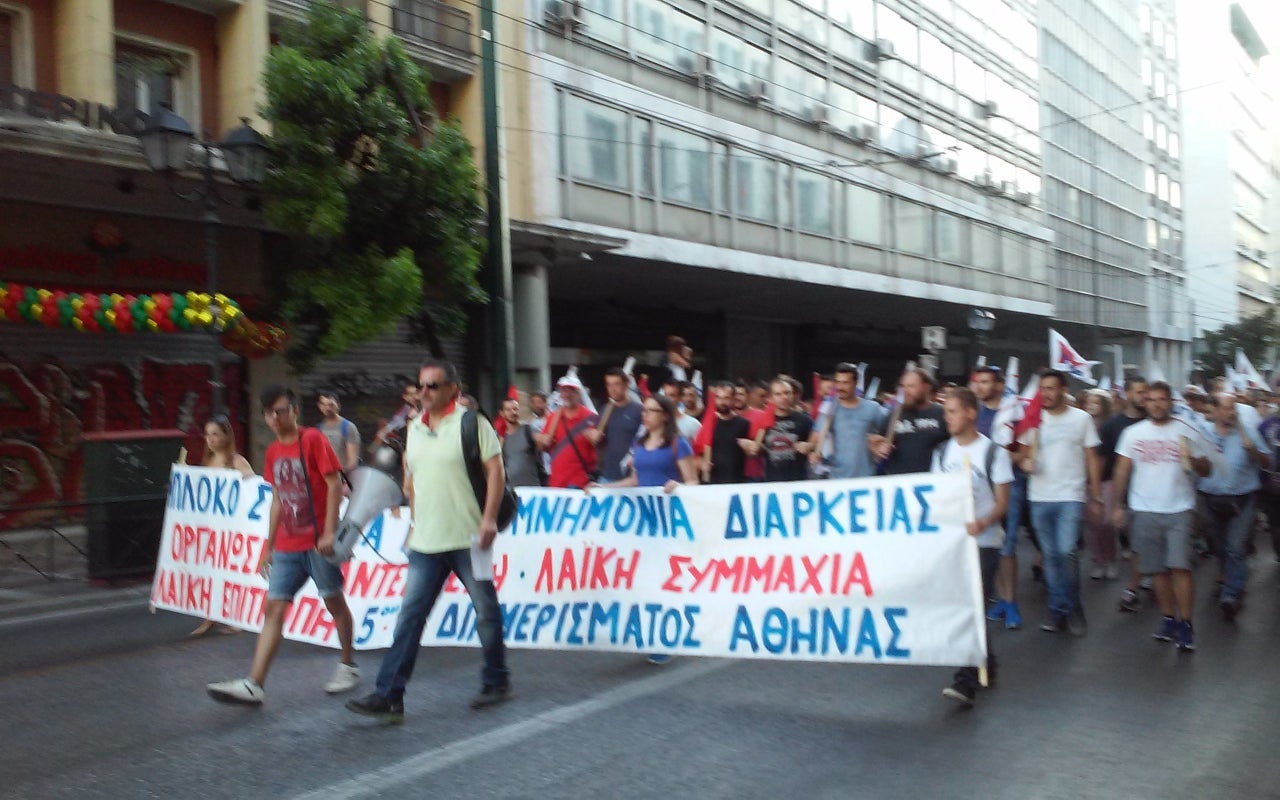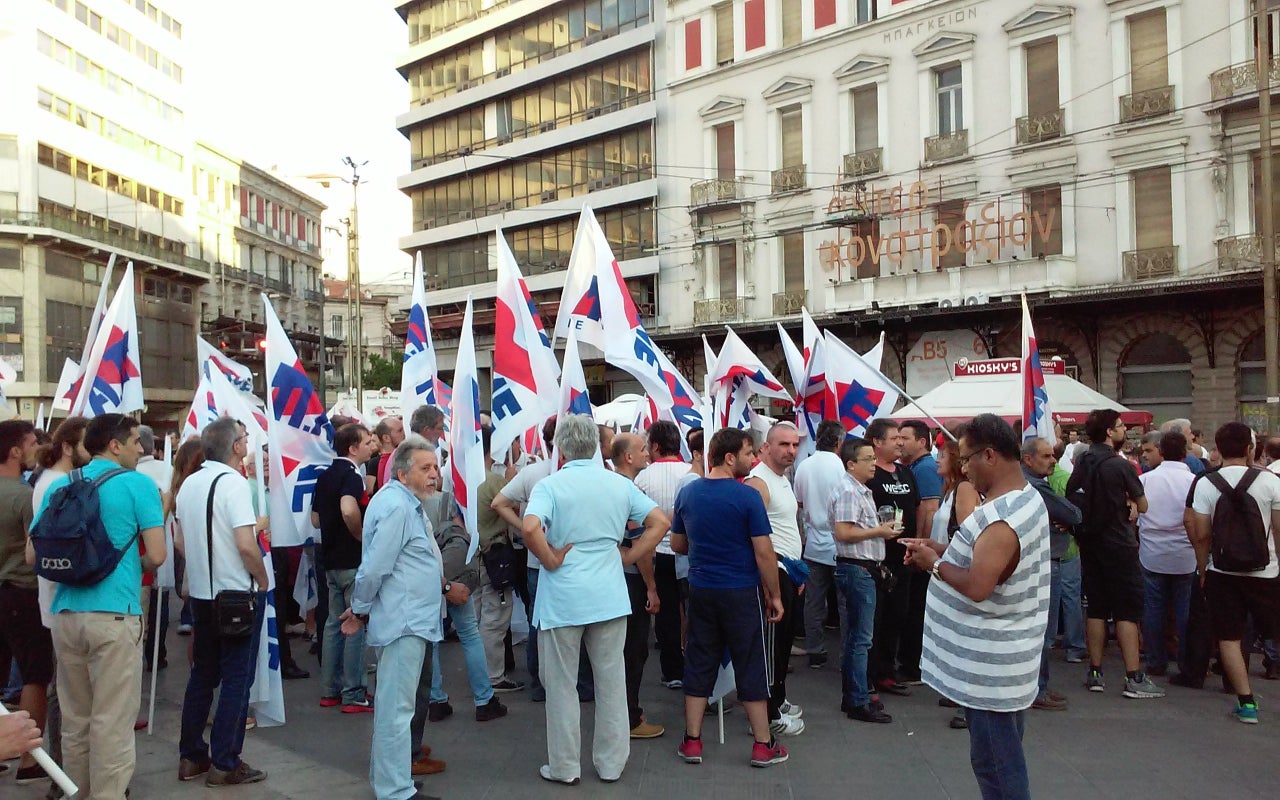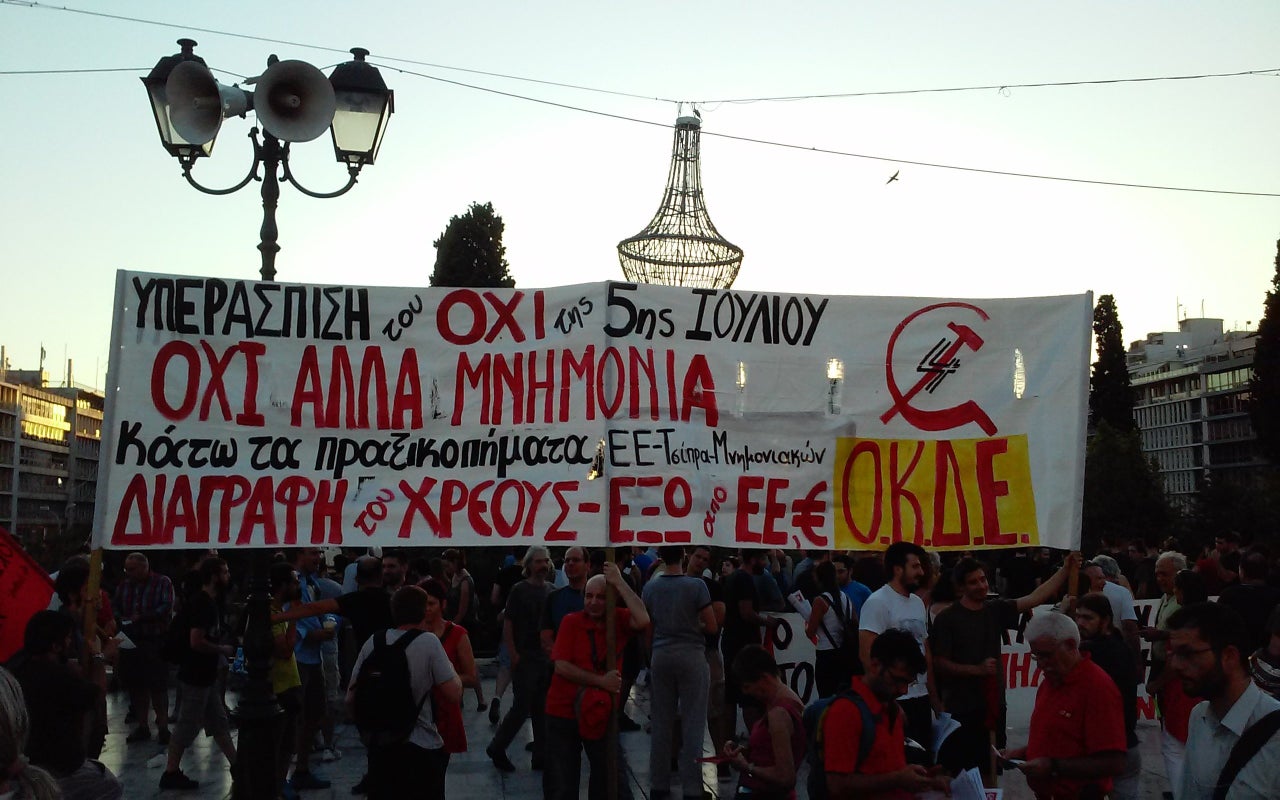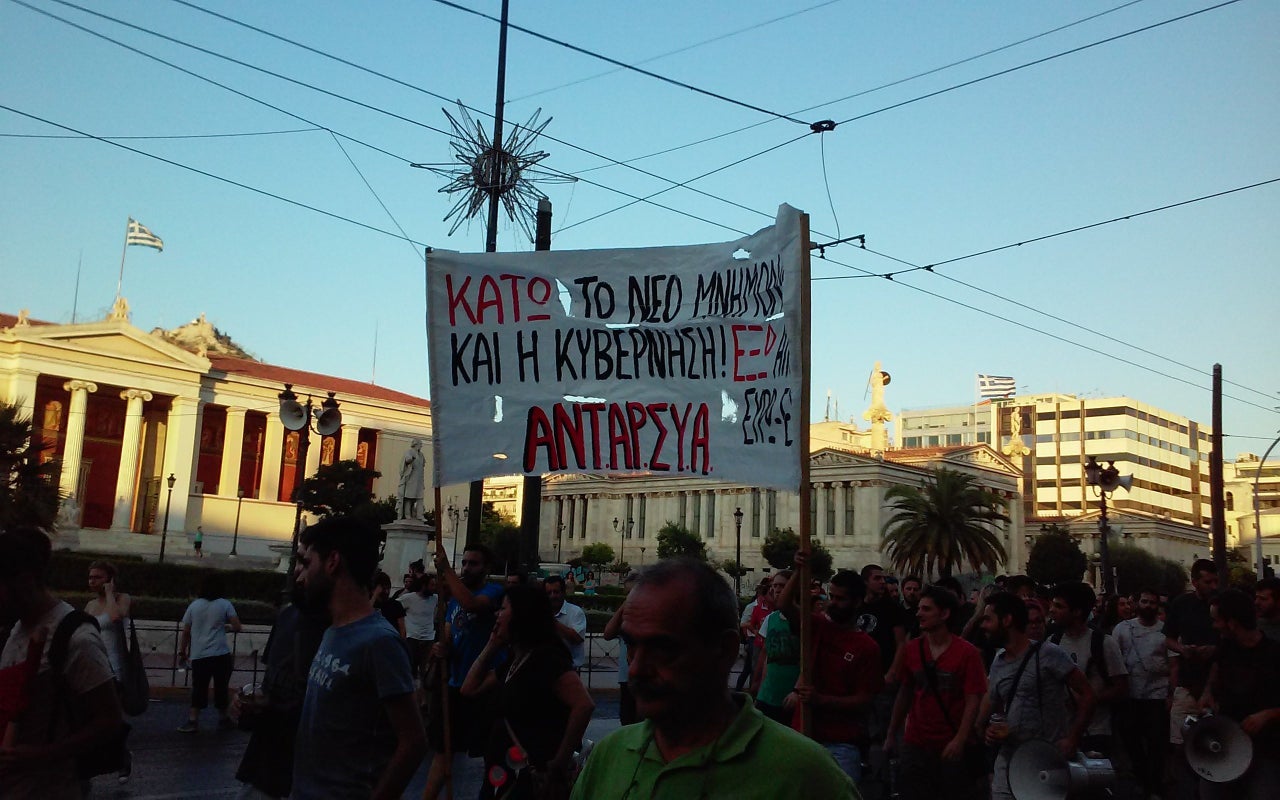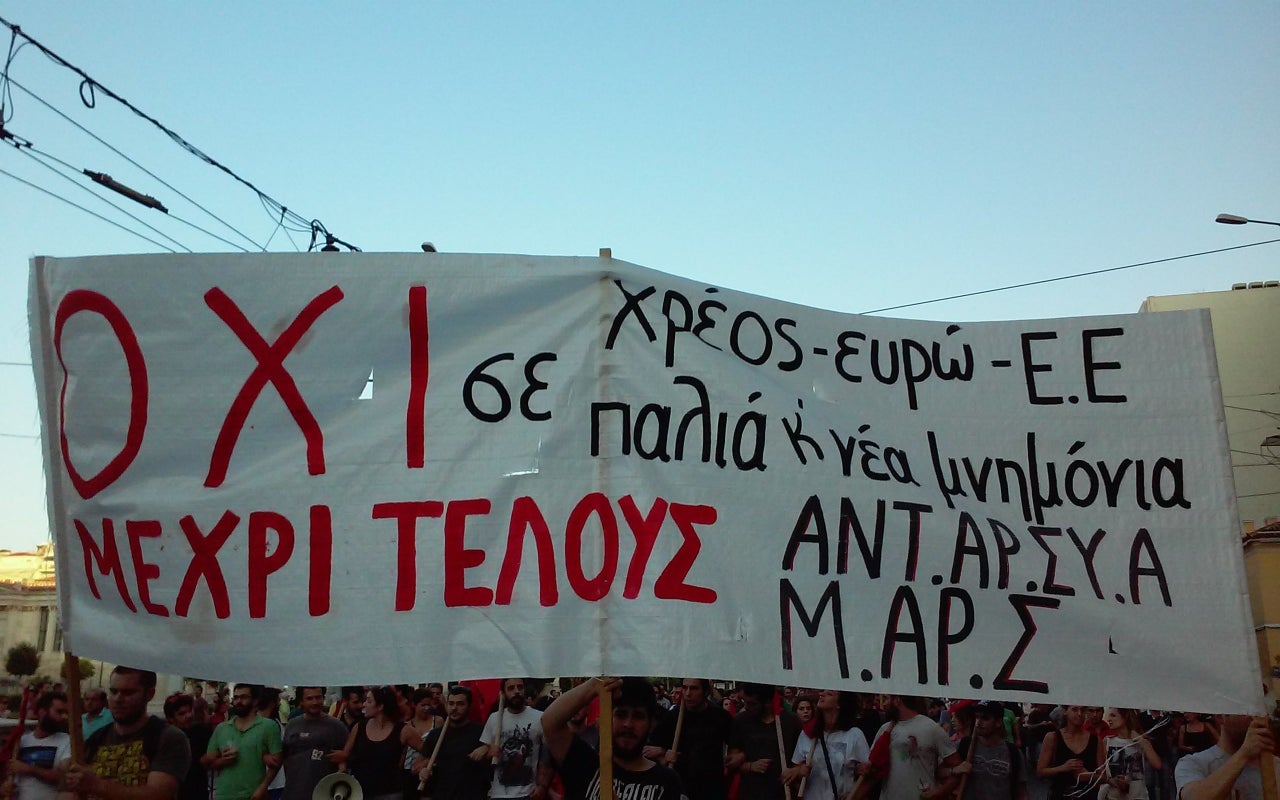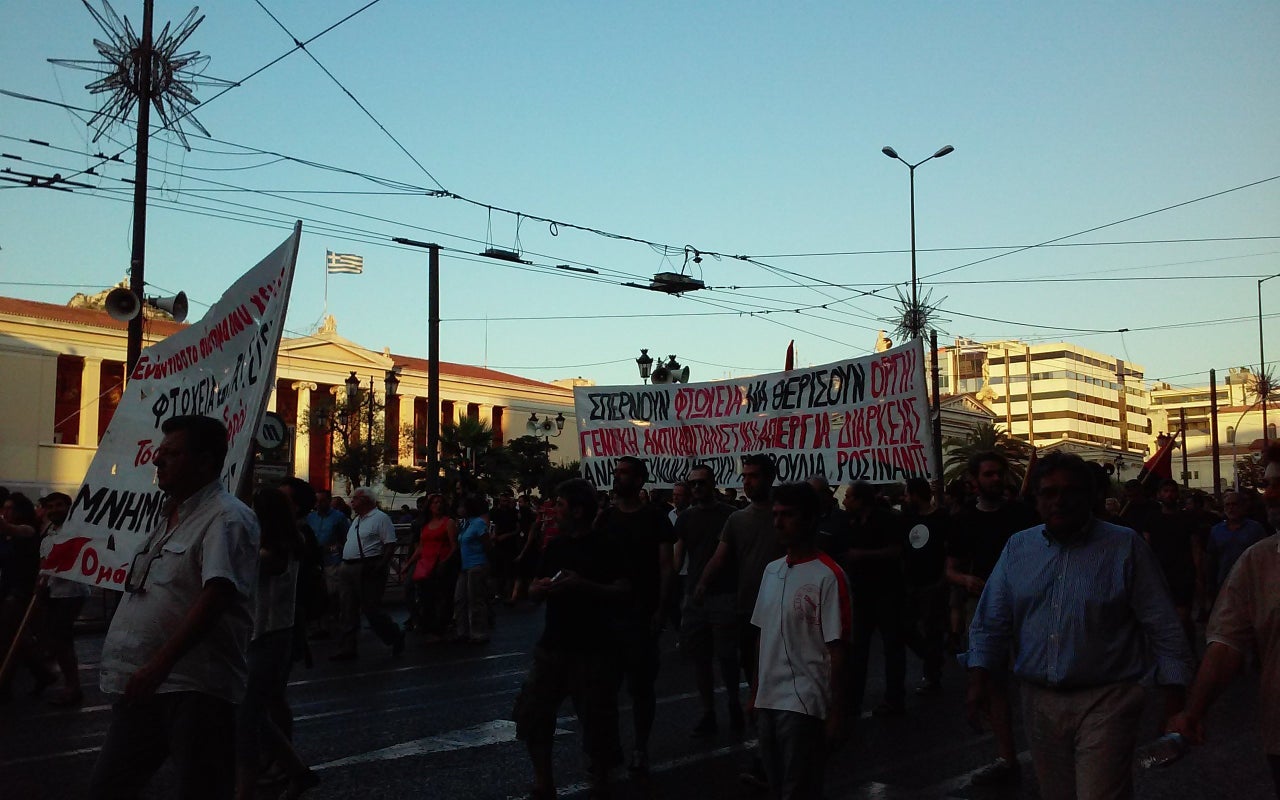 Popular in the Community