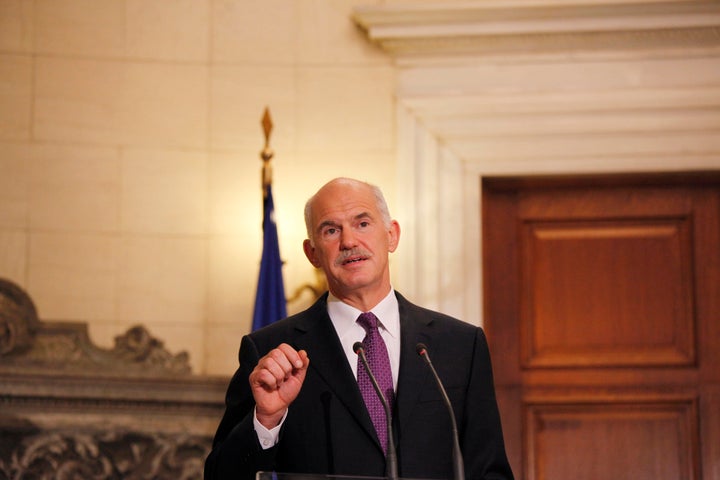 (Reuters) - Greece has missed all fiscal targets agreed under its bailout plan, a mission from an international inspection team found, putting further funding for Athens at risk, according to a German magazine.
"The troika asserts in its report to be presented next week that Greece had missed all its agreed fiscal targets," weekly Spiegel magazine reported in a prerelease.
The International Monetary Fund, the European Commission and the European Central Bank -- known as the troika -- currently have a team in Greece assessing how sustainable the country's debts are.
The mission will be holding meetings next week before an expected finalization of the report.
"The deficit in the public budget was higher than expected," the magazine said, referring to the report's findings.
"The reason is that the Greek government still spends more than agreed in the aid programme. On top of that tax income is still lower than demanded."
The IMF has already said it cannot release its part of a 12 billion euro aid tranche to Greece next month if fiscal conditions underpinning the bailout are not met and the European Commission's top economic official was quoted as saying the EU was setting the same conditions.
"We Europeans have the same conditions as the IMF," EU Economic Affairs Commissioner Olli Rehn was quoted as saying in the same prerelease for Monday's Spiegel magazine.
"We will decide on the next tranche after the troika's report. The situation is very serious," Rehn added.
At roughly 330 billion euros, or 150 percent of gross domestic product (GDP), Greece's debt is so high that many economists believe the country will inevitably have to restructure eventually.
The ailing euro zone state, which triggered the sovereign debt crisis in 2009, also needs to garner support from opposition parties for fiscal reforms before the European Union and International Monetary Fund free up more payments.
EU officials have asked Athens to step up privatizations urgently and suggested setting up a trustee institution to help oversee the process, similar to the body that privatized East German companies after the fall of communism.
Spiegel magazine also said the troika's experts estimated Greece had assets worth 300 billion euros, which it could sell off to meet its targets.
(Reporting by Annika Breidthardt; Editing by John Stonestreet)
Calling all HuffPost superfans!
Sign up for membership to become a founding member and help shape HuffPost's next chapter