Thousands of elderly Greeks gathered at banks around the country on Wednesday after a number of branches temporarily opened to allow them to collect 120 euros of pension money. The funds are meant to last them the week while Greece's banks remain closed amid fears of a financial collapse.
The country is allowing citizens to withdraw 60 euros per day from cash machines during the crisis. But while some pensioners have been able to withdraw the daily ATM funds, those who don't own debit cards have been cut off from their money.
Pensioners who couldn't access their money through ATMs formed long lines at banks on Wednesday, amid chaotic scenes of anger and desperation. Some were turned away after bank employees said they were only serving people whose surnames started with letters 'A' through 'I' and told them to come back on Thursday.
One elderly man told Agence France Presse he couldn't afford his wife's medication without the funds. Others said the money being disbursed was not enough to last the week.
Greece's debt crisis has entered a dire phase since the country missed its 1.6 billion euro debt payment to the International Monetary Fund on Tuesday after months of negotiations. The country is currently preparing for a referendum on whether to accept the terms of a debt bailout deal that would allow Greece to repay creditors. Banks will be closed until after the vote.
Elderly Greeks are particularly vulnerable to the crisis, and almost half of Greek pensioners' payments are below the poverty line.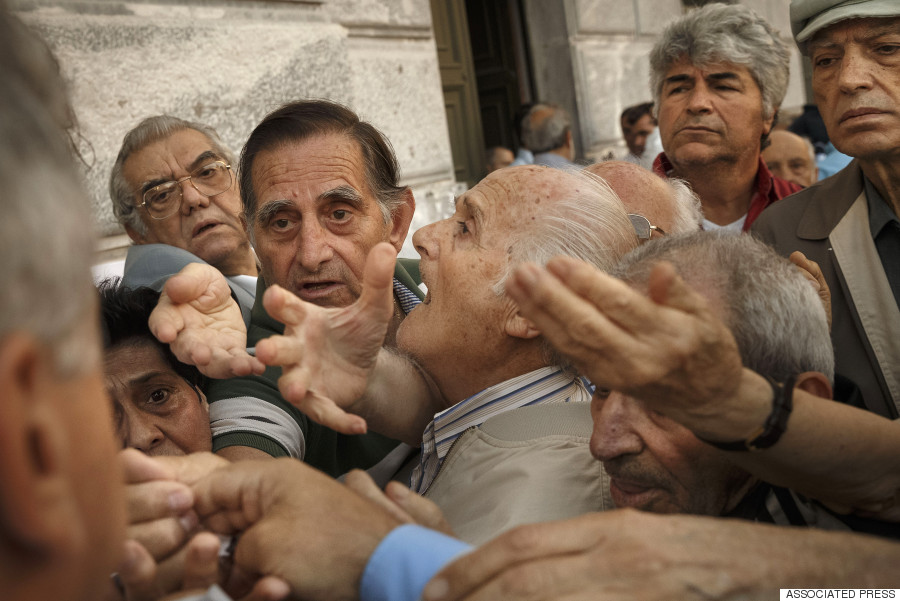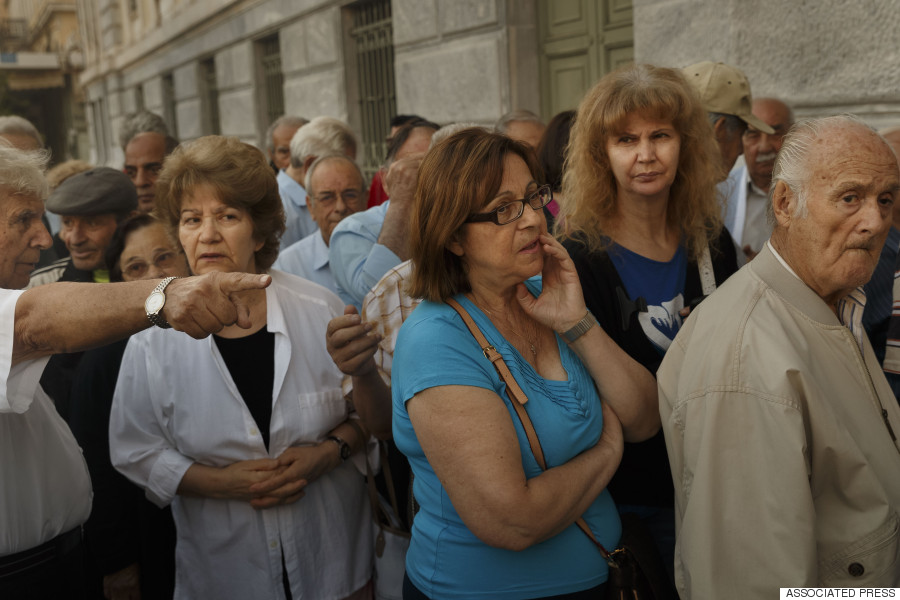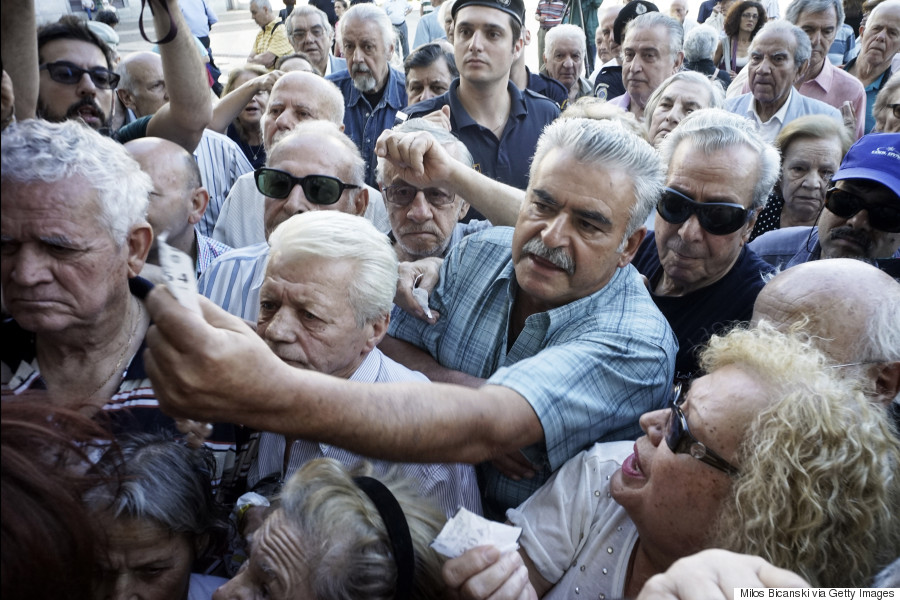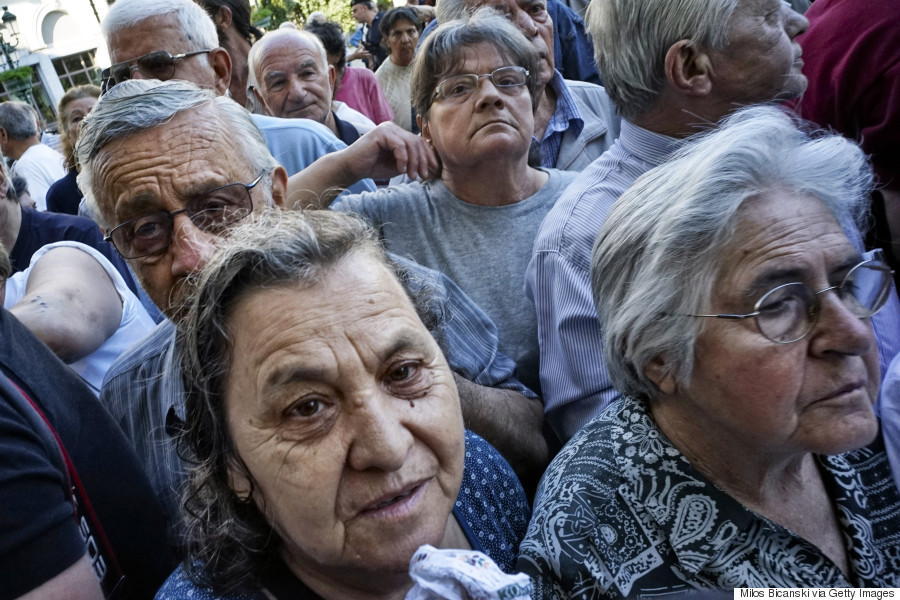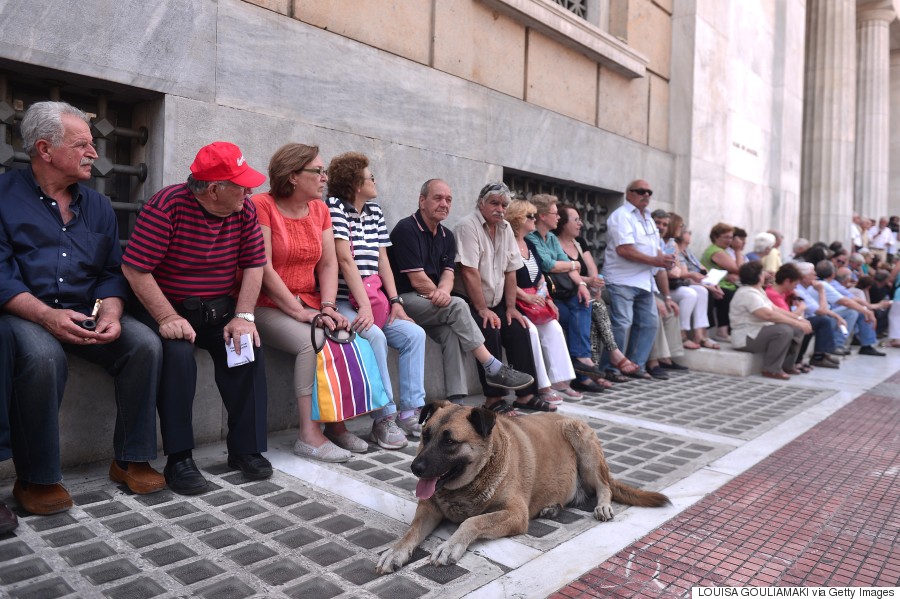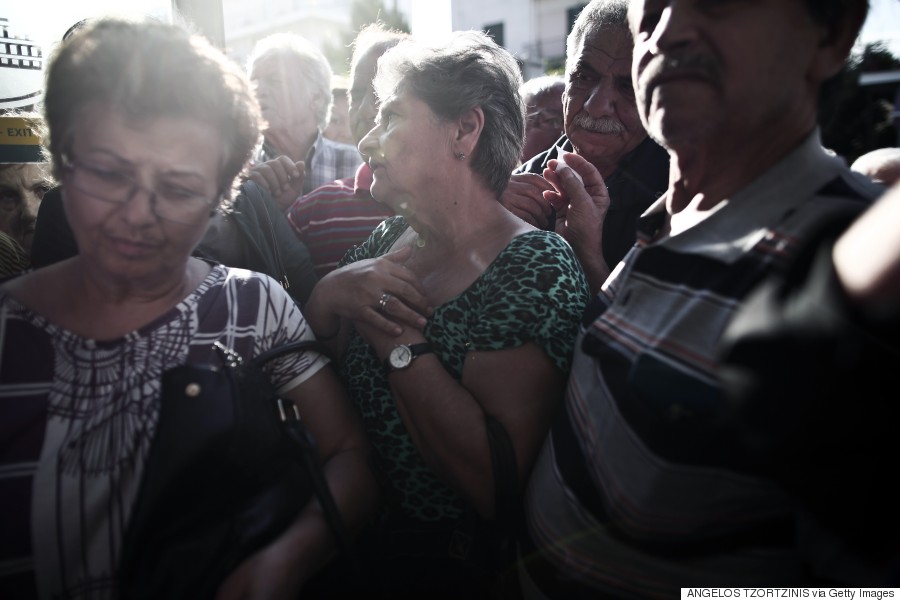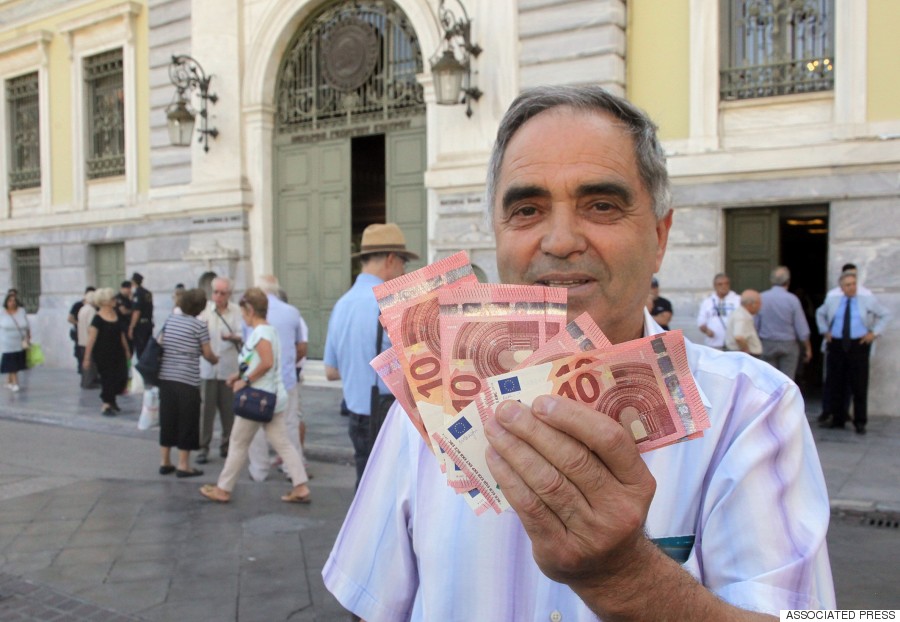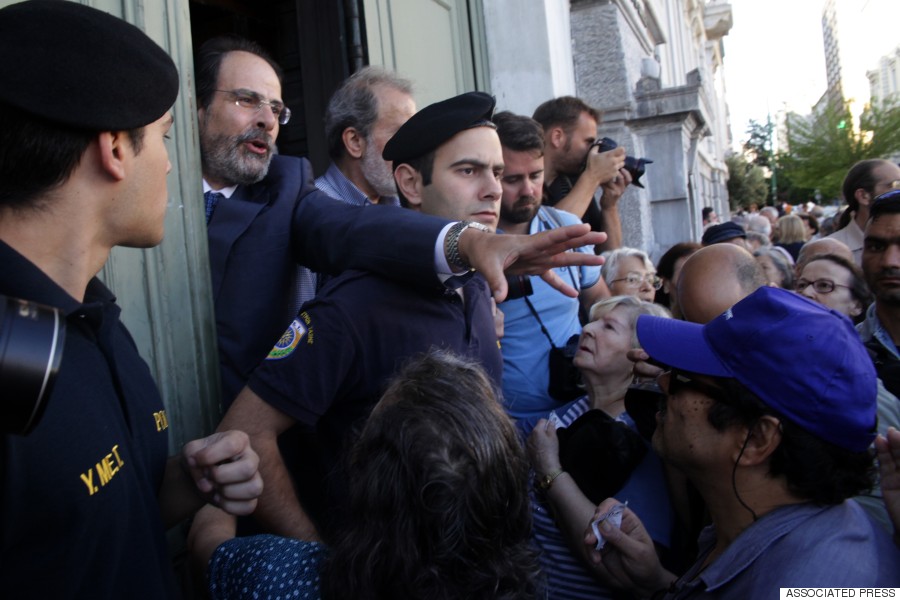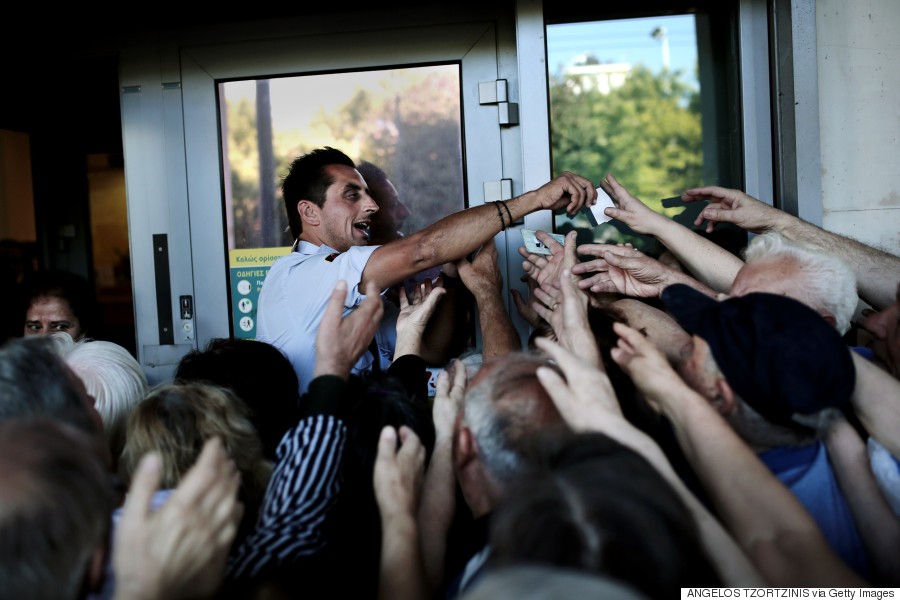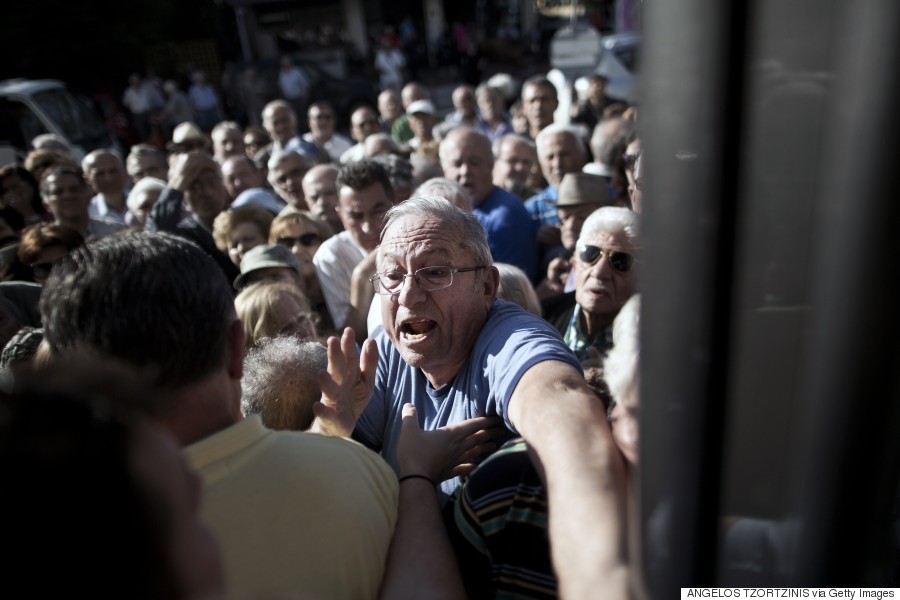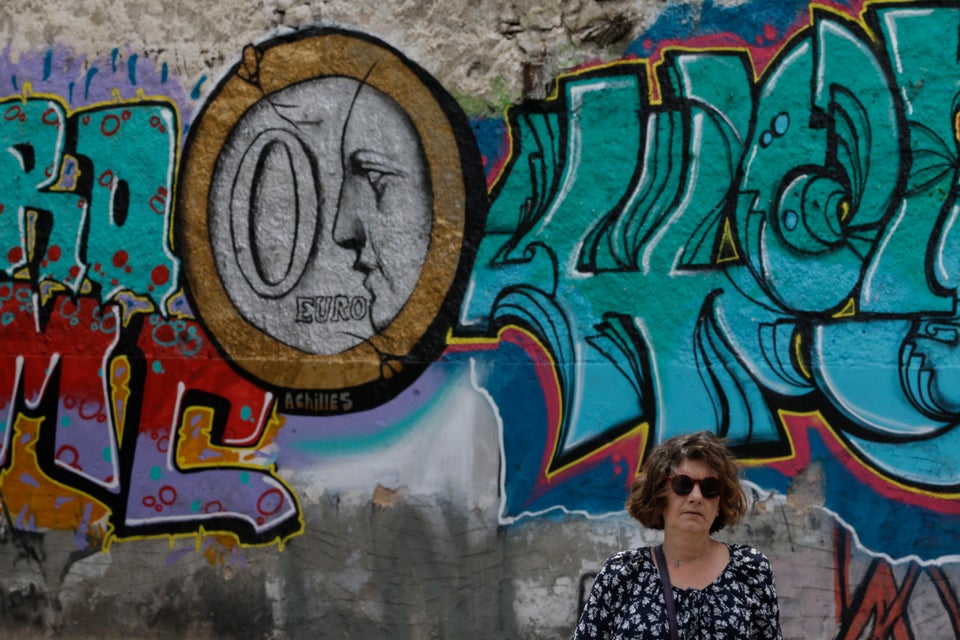 Athens' Badass Street Art
Popular in the Community