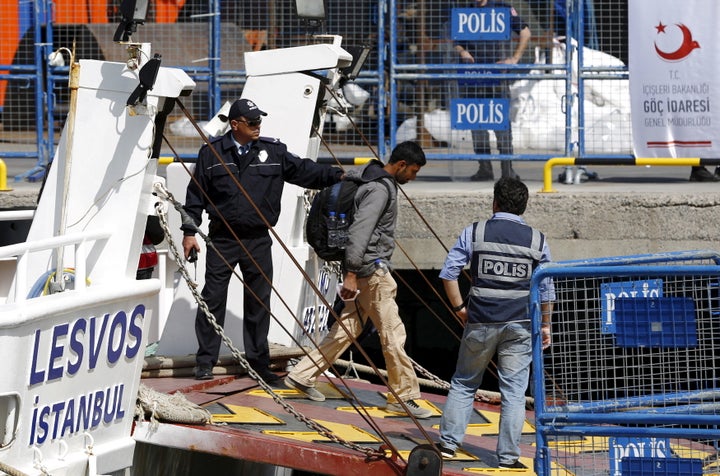 Some of the first people deported from Greece back to Turkey under a new international agreement weren't given a chance to apply for asylum, the United Nations refugee agency, UNHCR, said on Tuesday.
Under the deal, Greek authorities must evaluate all asylum applications on a case-by-case basis. If they rule a migrant to be inadmissible -- as is most often the case -- he or she is sent back to Turkey. If the migrant sent back to Turkey is Syrian, the EU has agreed to take in one Syrian migrant who is registered in a Turkish refugee camp in exchange.
Human rights organizations including the UNHCR have condemned the agreement, arguing that it violates protections for refugees and that Turkey can't guarantee the safety of the people who are being sent back.
Cochetel explained that the 13 Afghan and Congolese migrants who were deported to Turkey on Monday didn't get a chance to apply for asylum "due to administrative chaos" on the Greek islands.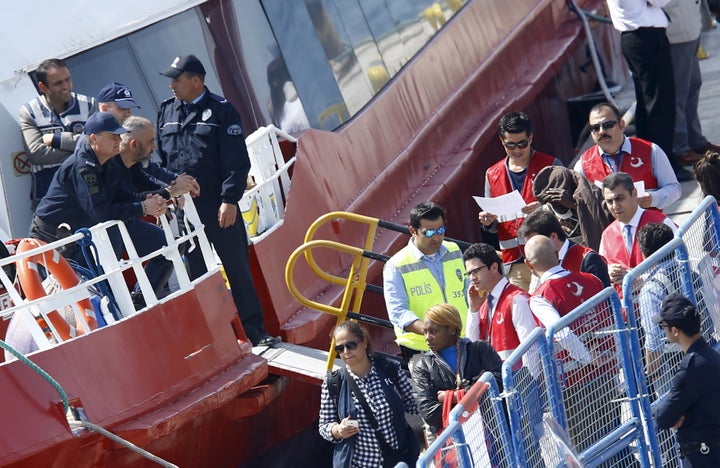 Critics of the EU-Turkey deal expressed doubts from the start about Greece's capacity to process thousands of asylum claims in a short time span, shelter refugees and handle deportations.
The Greek asylum process can handle up to an estimated 10,000 cases annually, but the country has received 2,656 asylum claims in just the past few days. The EU promised to help Greek authorities overcome these practical obstacles by sending 135 staff members to assist in processing the claims. They are expected to arrive in the country this week.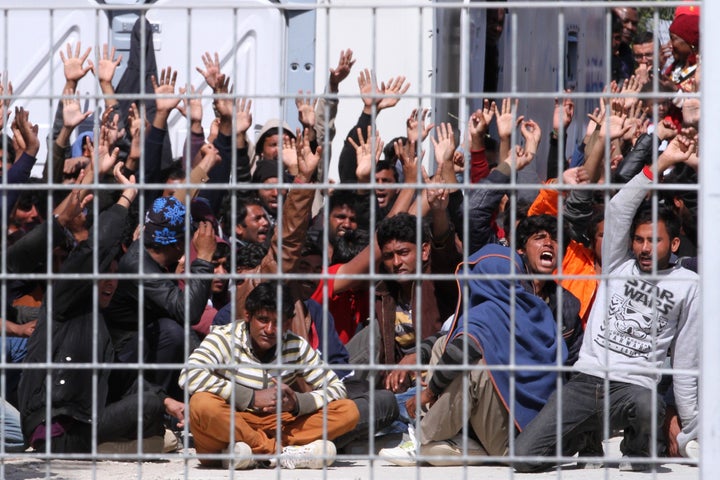 Meanwhile, Turkish officials said on Tuesday that Turkey is ready to receive another 200 people from Greece on Wednesday to speed up the process of returns and relocations.
The first 202 people who were deported from Greece arrived in the Turkish coastal town of Dikili by boat on Monday and were taken to a "reception and removal center" near the Turkish-Bulgarian border. From there, they will be deported back to their countries of origin.
Read more on the EU-Turkey deal:
Related
Before You Go
Refugees Arrive on The Shores Of Lesbos, Greece
Popular in the Community