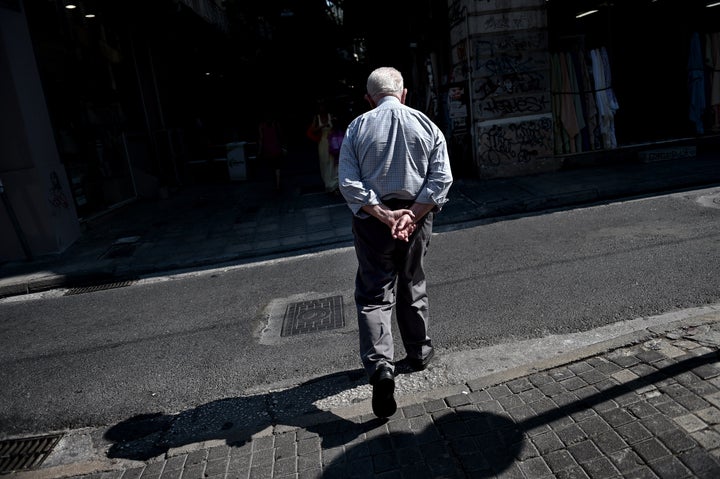 ATHENS, Greece -- Elderly citizens in Greece have the worst quality of life in Europe, according to an annual study published by Help Age International, an organization that measures how the elderly populations of various countries are faring.
The Global AgeWatch Index ranks Greece 79th out of 96 countries. It is the lowest ranked country in western Europe and comes in below Venezuela and South Africa. The survey only includes countries for which a sufficient quantity of data is available. Switzerland ranked first in this year's list and Afghanistan ranked last.
Greece's low ranking can partly be attributed to the effects of austerity measures, which have been implemented in recent years and directly affect pensions. The Greek government reduced regular pensions above 1,000 euros by up to 40 percent and auxiliary pensions by up to 30 percent between 2010 and 2011. Pensions over 1,000 euros were cut again in 2012, this time by up to 12 percent, and pension bonuses were abolished.
"In general, older people faced serious cuts in pension payments since 2009, but more stringently during the recent years of austerity imposed by the troika," Dr. Asghar Zaidi, professor in International Social Policy at the University of Southampton and HelpAge International's academic partner on the Global AgeWatch Index, explained.
"The austerity imposed on the current generation of older people is a serious violation of their rights largely because the social contract they had with the state all their working life was broken," Zaidi added.
At the same time, the life expectancy for Greece's seniors is close to the European average. A 60-year-old Greek is expected to live an extra 24 years, of which 17.4 years will be spent in good health.
Greece and Italy have some of the lowest recorded birth rates in the European Union at 9 percent, according to the latest demographic data by european statistics agency Eurostat. Because of this low birth rate, the aging of the population and negative net migration rates, Greece's population is estimated to shrink from its 2013 size of 11 million to 8.6 million by 2060, according to the Greek Gerontology and Geriatrics Association.
While the EU currently has 4 people aged between 15 and 64 for every pensioner over 65, that ratio will change by 2016 to 2 people of productive age for every pensioner, predicts Eurostat and the Report of the European Commission for the 2012 European Year for Active Aging.
More than 19.3 percent of Greece's population is over the age of 65. Europe's aging population is a trend in many western countries and analysts predict that its impact on medical, social, financial and social security resources will explode in the next decades.
One consequence of the gradual aging of the population, for example, are growing rates of degenerative diseases such as cardiovascular diseases, Type 2 diabetes, chronic kidney disease, chronic respiratory disease, low weight, dementia and other memory disorders, as well as cancer, according to the Greek Gerontology and Geriatrics Association. It has urged the government, nongovernmental organizations and society as a whole to join forces and assist senior citizens:
"We should all aim to ensure a healthy and active ... and a decent [lifestyle] for [elderly] people ... in a friendly and affectionate environment. Our wish to the elderly should be for them to live many years, but mainly happy years."
Danae Leivada contributed to this report.
This article originally appeared on HuffPost Greece and has been translated into English. It has been edited for clarity.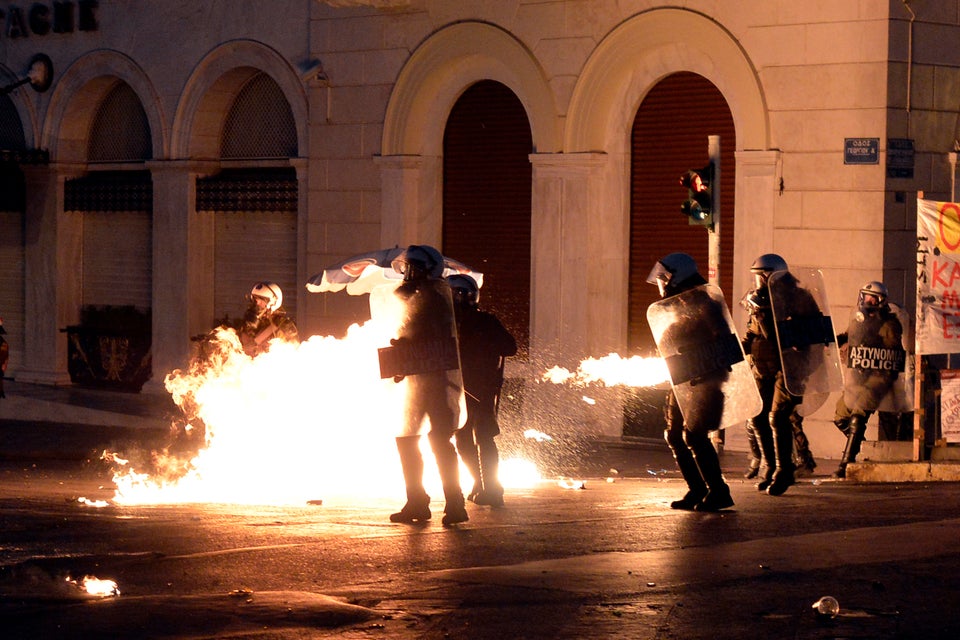 Anti-Austerity Protests In Greece