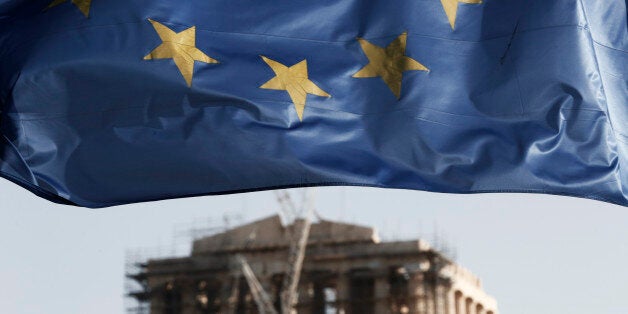 These days, most polls are centered on the intent to vote and the popularity of political leaders. We at The Huffington Post Greece understand the people's need to know these percentages. However, we do not think that the upcoming election should be thought of only as a struggle between parties. This election comes at an extraordinarily important time for Greece and its people, who -- exhausted from extended economic and social crisis as they may be -- must decide about the country's future.
In collaboration with research firm Focus Bari, we have turned our attention to the people, who have revealed their opinions, worries and anticipation concerning the election. The results of this pan-Hellenic poll will challenge many stereotypical perceptions about the psychology of the pre-election period.
-- Citizens believe that Syriza can negotiate on a better level, economically and politically, by 10 percentage points, compared with a New Democracy government.
-- A majority of citizens want the new government to negotiate with Europe and not to enter into conflict. Those who would prefer conflict are not the youngest participants. People who identify with the left are split on the "negotiation or conflict" dilemma with Europe.
-- Even though more people believe that a Syriza government can better negotiate matters of fiscal politics, they do not believe in a socialist government, but rather a liberal one.
-- The poll clearly shows that in this election, Greeks are voting for a renewal of political life and a change in the national situation.
-- Slightly more than half of voters feel more confident about a coalition government.
-- Two in five Greeks identify with the political center.
-- One in five Greeks have yet to decide how they will vote.
-- More than half of voters believe that the economic situation will remain unchanged after the election.
-- People believe that corruption has increased during the debt crisis.
Finally, in this election Greeks will vote mostly based on the hope that the crisis will recede, and not on the fear that it might get worse.
The graphics below highlight details of the poll:
Calling all HuffPost superfans!
Sign up for membership to become a founding member and help shape HuffPost's next chapter