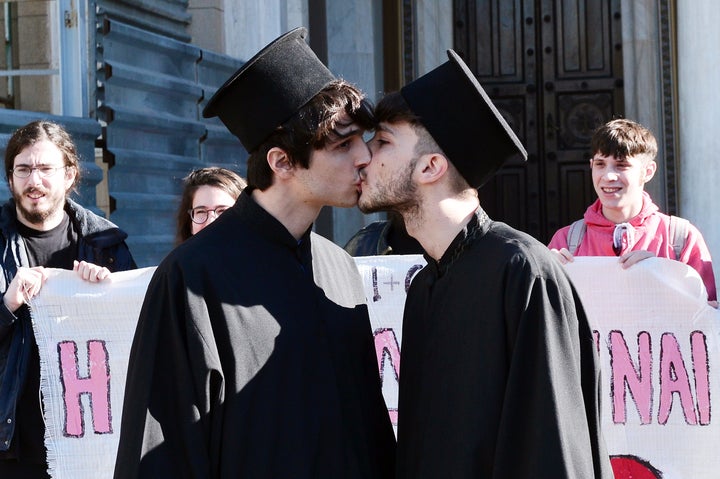 ATHENS, Greece -- The Greek parliament on Tuesday voted to adopt a bill that legalizes civil unions for same-sex couples. The landmark decision came after a prolonged and heated debate.
About 200 proponents of the bill had gathered outside the parliament building during the vote. Two activists in clerical outfits kissed in front of Athens' Metropolitan Church, to protest the Orthodox Church's rejection of same-sex civil unions.
Proponents consider the bill a revolutionary piece of legislation that finally gives people who have been living at the margins of society a voice.
The vote was conducted amid fierce debate between supporters of the legislation, including Greek Prime Minister Alexis Tsipras' Syriza party, and conservative parties opposing the vote. The legislation eventually won 194 votes out of 300. Fifty-five members of parliament voted against it and 51 abstained.
Also on Tuesday, Greece's Minister of Justice Nikos Paraskevopoulos submitted several amendments to the legislation to grant same-sex couples in civil unions taxation benefits and other public law rights. However, the bill does not allow them to adopt children, as is the case in other countries.
Tsipras on Tuesday called the vote "a significant day for human rights" and said that this bill should have been voted on years ago.
"Today, we acknowledge the opportunity for all people, regardless of their gender and sexual orientation, to live together," he said. "Today is an important day for human rights, for the equality of all our fellow citizens before the law."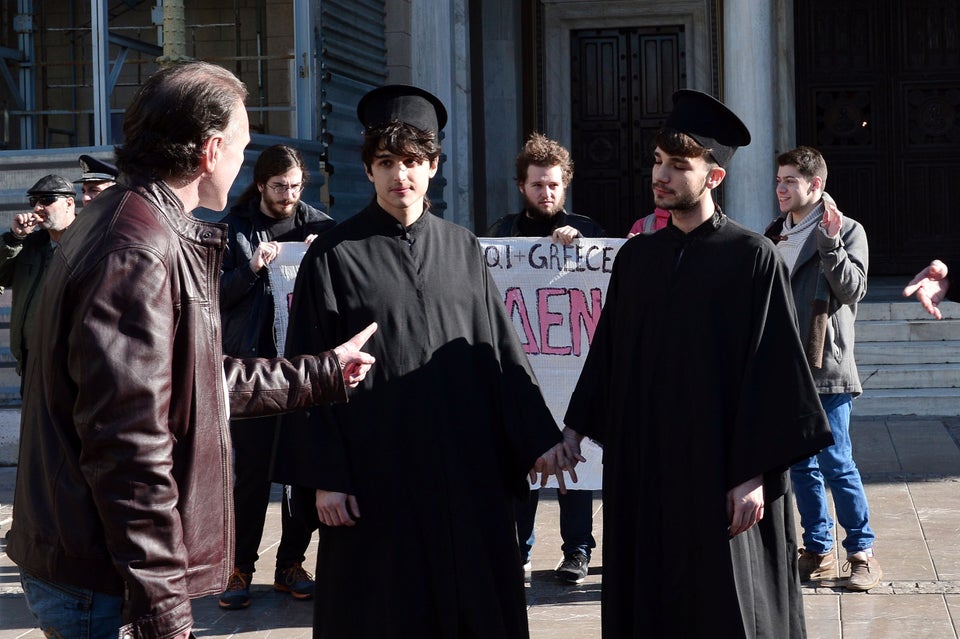 Greece Legalizes Same-Sex Civil Partnerships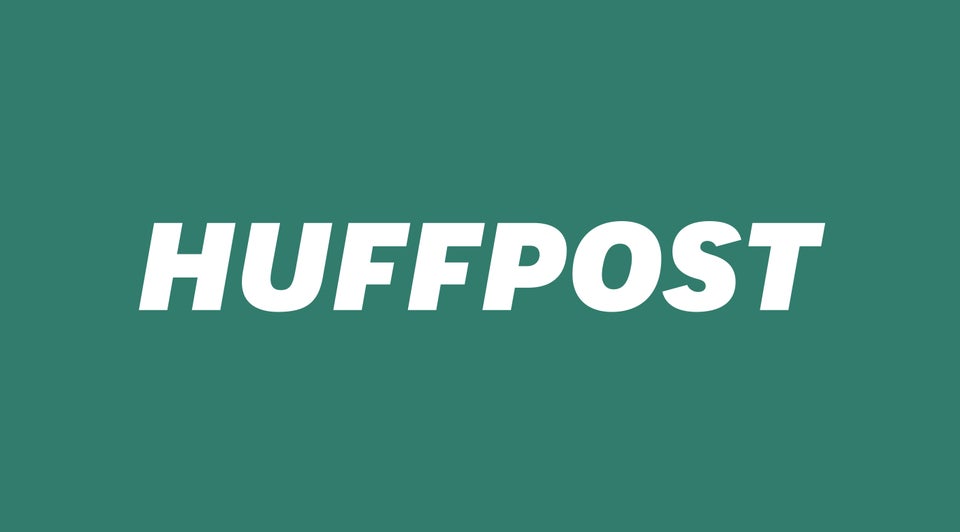 Politicians React To Gay Marriage Ruling
Popular in the Community