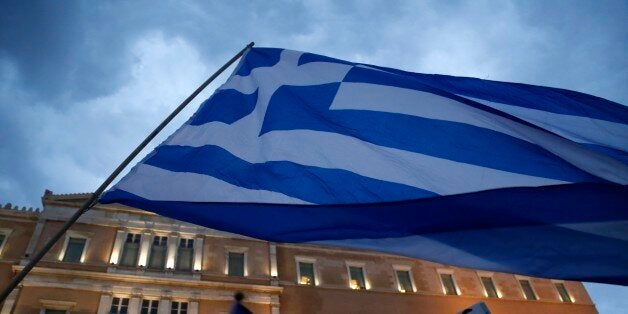 Greece failed to meet its deadline to pay 1.6 billion euros it owed to the International Monetary Fund on Tuesday, a development that heightened fears of a Greek exit from the eurozone.
The IMF confirmed Greece missed the deadline in a statement on Tuesday night. It is the first time a developed country misses a payment to the IMF.
Tuesday also marked the end of Greece's years-long bailout program.
Greek Prime Minister Alexis Tsipras had launched a last-minute overture to creditors on Tuesday after talks on a new bailout deal for the country had taken a dire turn during the weekend. Tsipras proposed a two-year deal that would include financial support and debt restructuring. However the offer was quickly rebuffed by the other parties.
German Chancellor Angela Merkel stood firm on Tuesday and ruled out negotiations with the Greek government until Greeks head to the polls to vote on the bailout proposal in a referendum scheduled for Sunday. "This evening at exactly midnight Central European Time the program expires. And I am not aware of any real indications of anything else," Merkel said on Tuesday.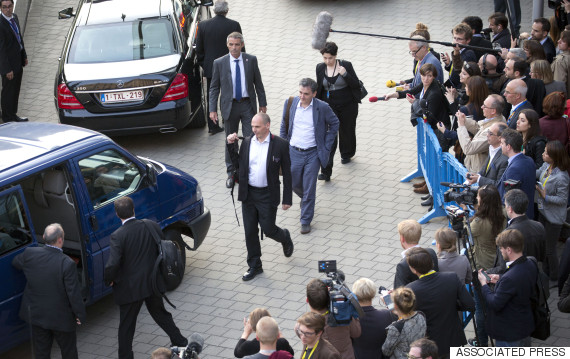 Greece was plunged into economic turmoil amid the global financial crisis, when the nation's sizable budget deficit and its years of accumulated debt led to its credit ratings being downgraded in December 2009. The Greek government accepted a multibillion-dollar bailout deal from the IMF, the European Central Bank and the European Commission in 2010, followed by another in 2012, in order to stave off bankruptcy.
In exchange for these bailouts, Greece was required to make a number of reforms, including harsh austerity cuts to public spending. Despite the bailouts, the country's economy hasn't really recovered, and austerity has proved extremely unpopular with Greeks. The government was also required to pay back the funds from these bailouts, setting up a rigorous schedule of debt payments it has struggled to meet. This led to an election earlier this year in which the ruling center-right New Democracy party was ousted.
The anti-austerity party Syriza came to power in January on a wave of promises to obtain more forgiving terms from the country's creditors and roll back cuts mandated in previous bailout deals. In late February, Greece's new prime minister, Alexis Tsipras, came to an agreement with the country's creditors: There would be a four-month extension of bailout funds after Syriza agreed to some concessions on its campaign pledges.
While February's extension alleviated immediate concerns of a Greek exit from the eurozone, the deal also set up months of contentious talks as Greece tried to unlock a 7.2 billion euro tranche it needed in order to pay off creditors by the June 30 deadline.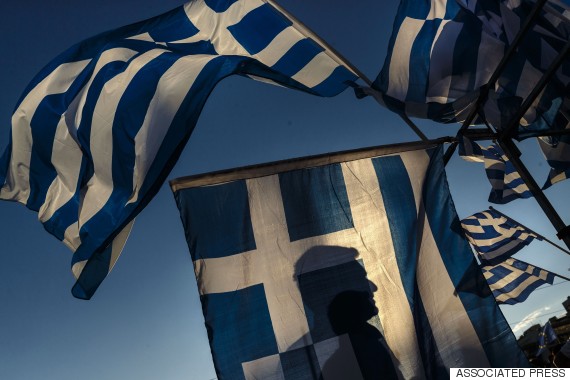 Along the way to a deal, Greece has had to meet a full calendar of debt deadlines, including a 750 million euro payment to the IMF in early May. However, as Athens faced a series of sizable payments that it did not have the funds to pay, Greece negotiated a deal in June that allowed it to bundle all its IMF loans into one large payment due on June 30.
The bundled payment and end-of-the-month deadline raised the stakes for negotiators to meet a deal or see Greece default and possibly leave the eurozone. Many economists predicted that scenario would be disastrous for the Greek economy, though it would likely be less devastating to Europe, which has set up a number of protective measures against the possibility of a Greek default in the years since the 2012 bailout.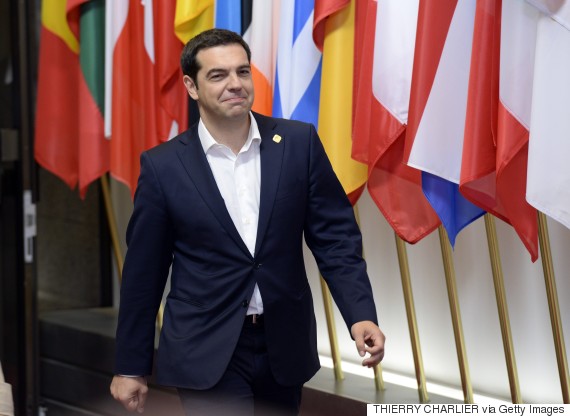 In a series of tense meetings throughout June, the two sides repeatedly failed to produce an agreement, and countries began to make economic preparations for a potential Greek default.
On Saturday, Greek Prime Minister Tsipras broke off negotiations and urged the European Central Bank to increase the country's emergency credit until Greeks could vote on the troika's bailout proposal in a July 5 referendum. The ECB refused, prompting capital controls and a mandatory closure of banks and the stock exchange.
Support HuffPost
The Stakes Have Never Been Higher
Related
Before You Go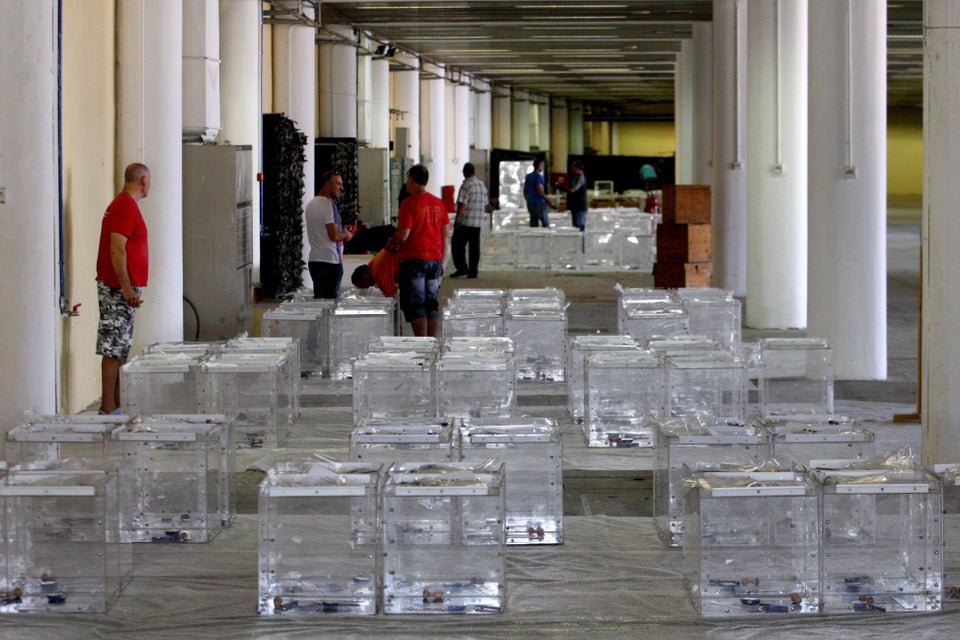 AFP/Getty Images/Sakis Mitrolidis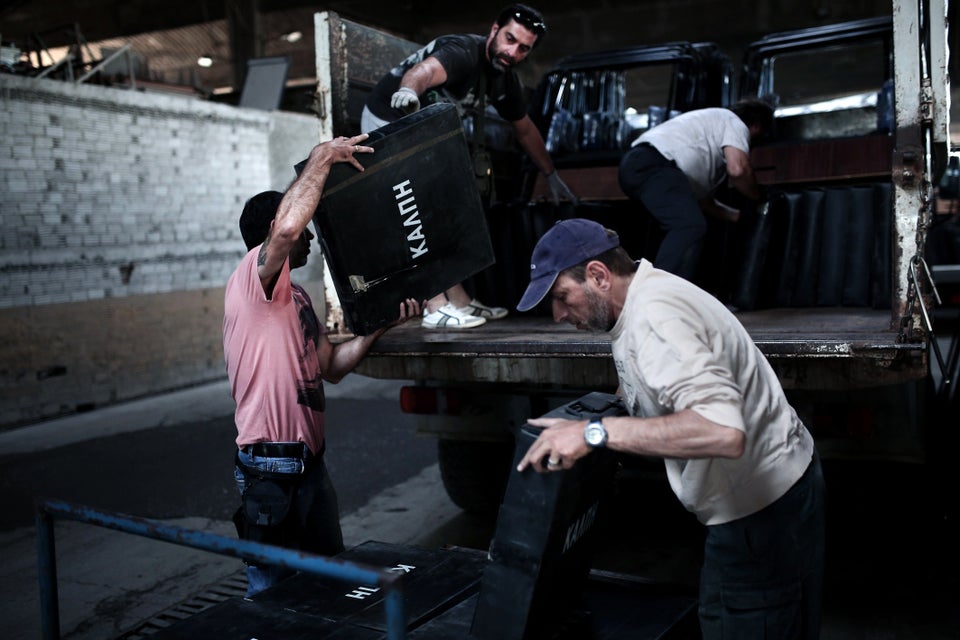 AFP/Getty Images/Angelos Tzortzinis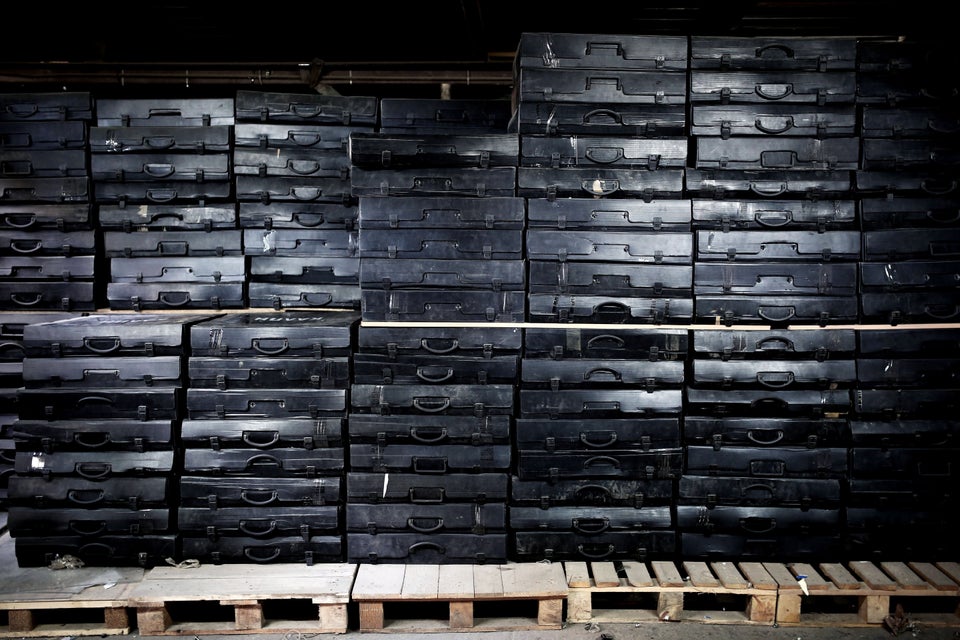 AFP/Getty Images/Angelos Tzortzinis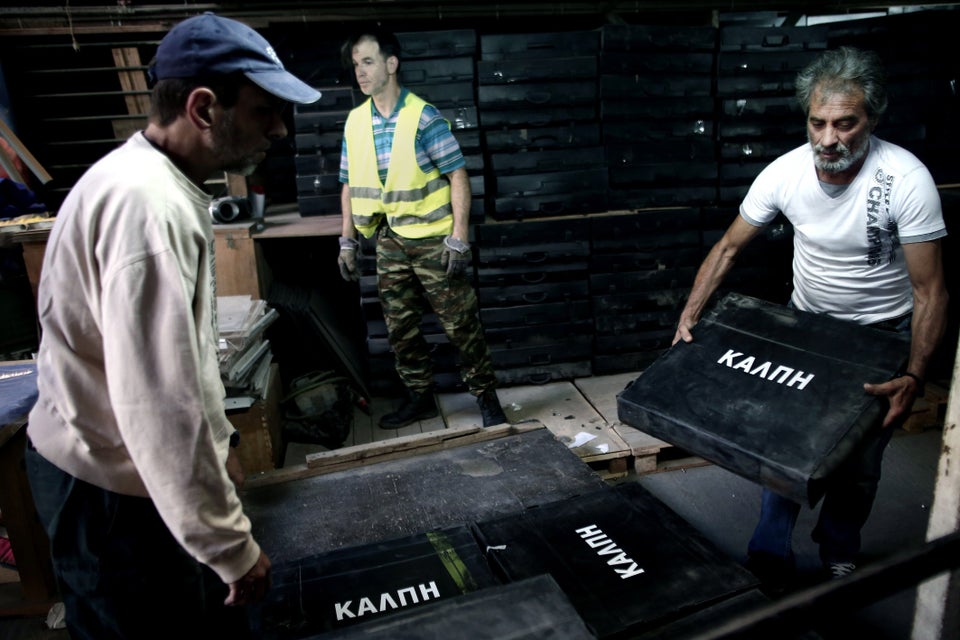 AFP/Getty Images/Angelos Tzortzinis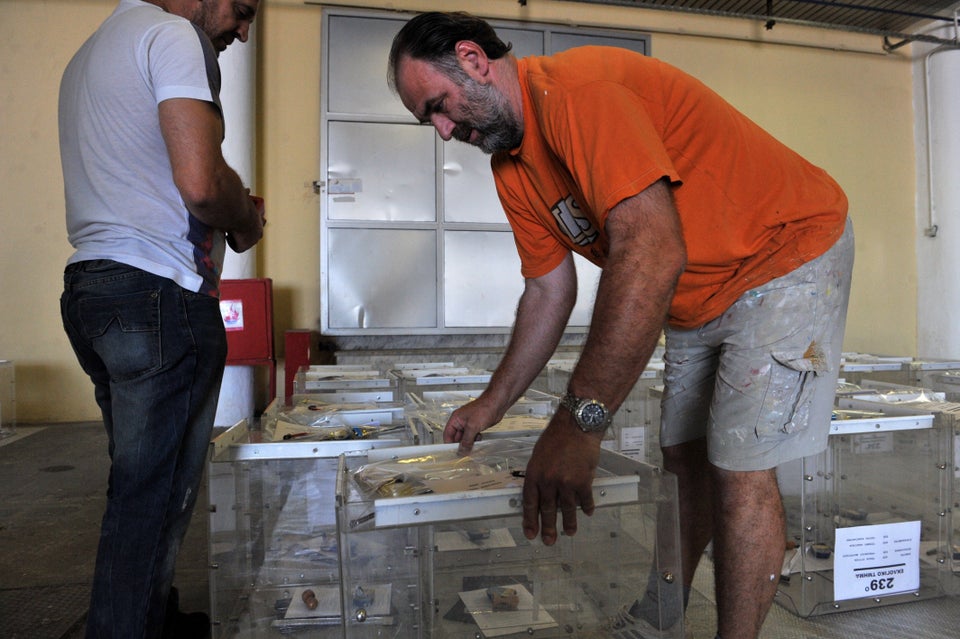 AFP/Getty Images/Sakis Mitrolidis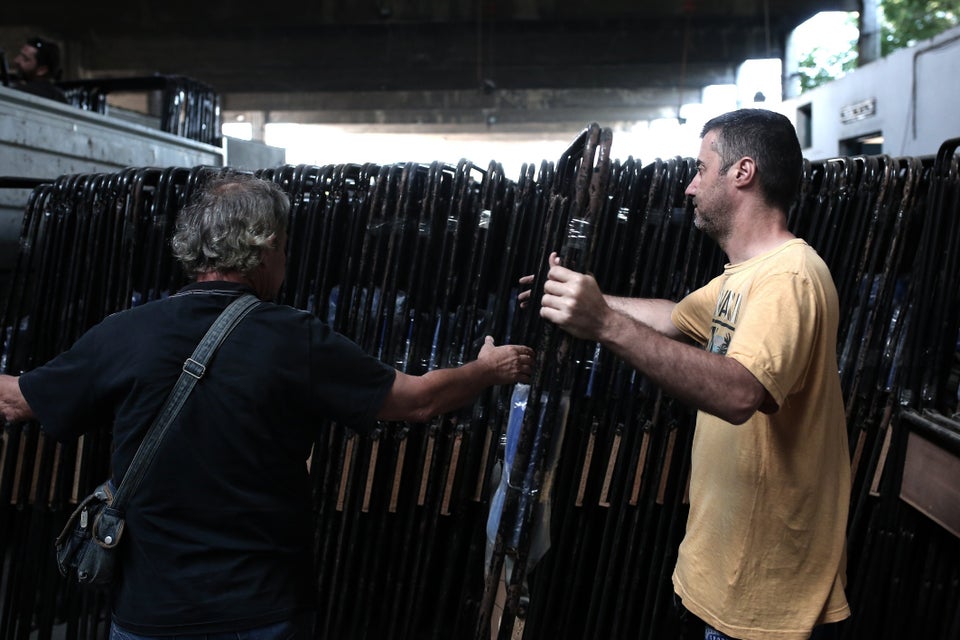 AFP/Getty Images/Angelos Tzortzinis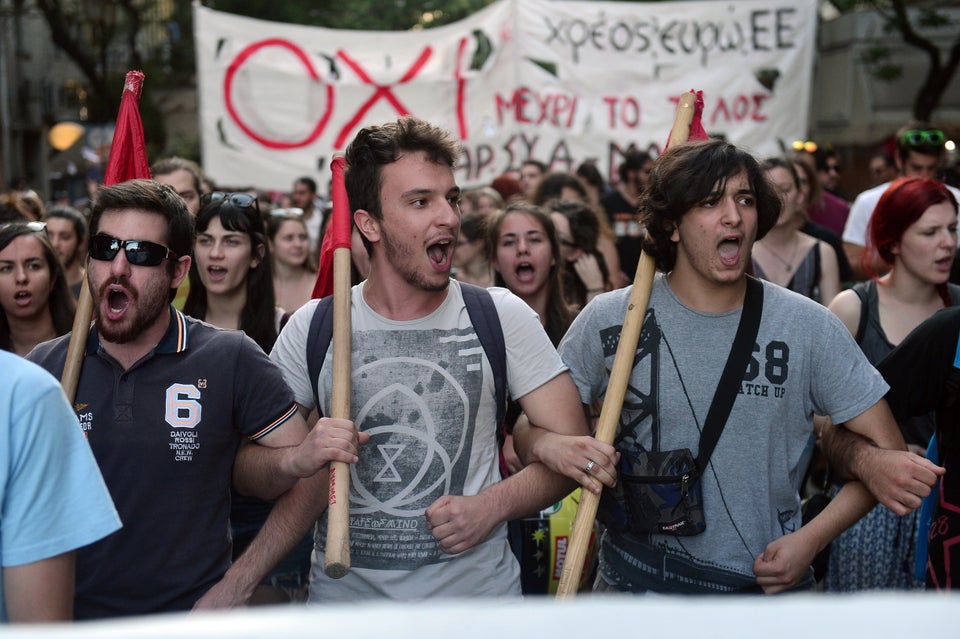 AFP/Getty Images/Louisa Gouliamaki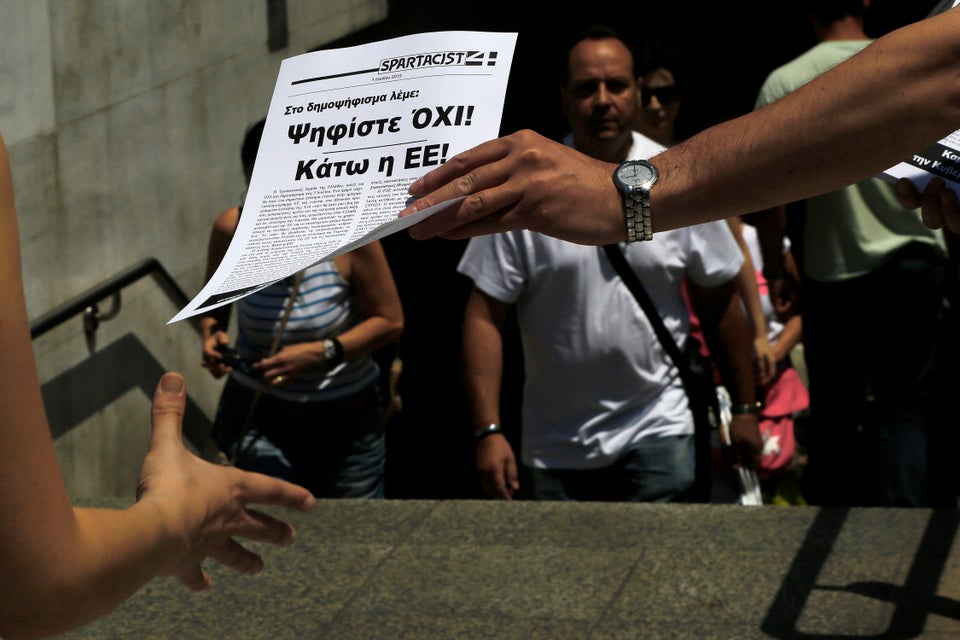 AP Photo/Petros Karadjias
Popular in the Community