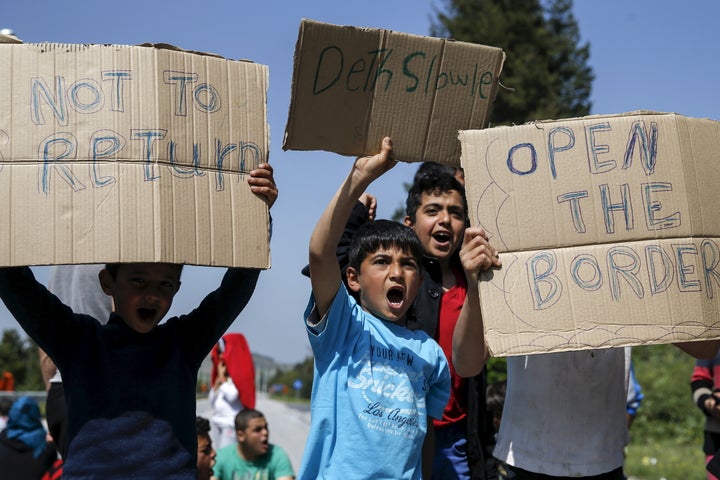 ATHENS, Greece -- The first groups of migrants who are being sent back to Turkey under a controversial deal between Istanbul and the European Union left Greece on Monday, marking a new phase in the EU's plan to stem the flow of migrants arriving on the continent.
But Greek government data shows that the number of migrants that arrived on the Greek islands in the 24 hours leading up to the first deportations surpassed the number of migrants that were sent back to Turkey, suggesting that so far, Europe has been unable to discourage migrants from making the dangerous journey across the Aegean Sea.
Greek authorities said that 340 migrants had made their way from Turkey to the Greek islands -- another 166 people were rescued at sea while they tried to cross on Monday morning. And while Greek officials had initially announced that 500 migrants would be returned on Monday, three boats staffed by Frontex, Europe's border agency, eventually carried just 202 migrants from the Greek islands to Turkey. Most of them were from Pakistan and Afghanistan. It's unclear why the number was lower than expected. It also remained unclear how many deportations are scheduled to take place later this week.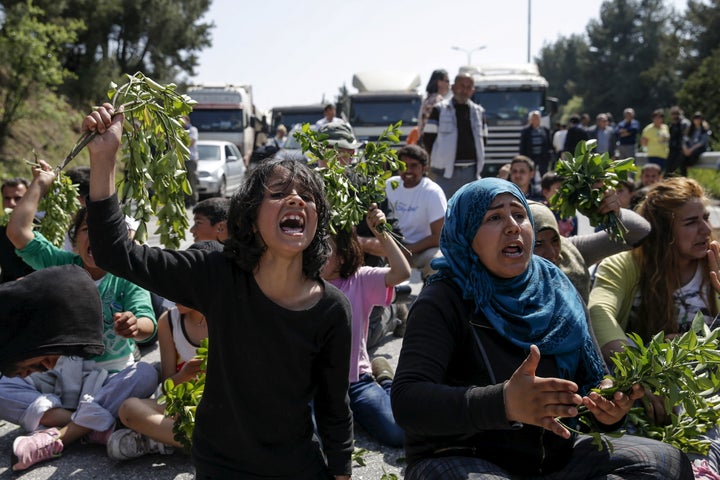 Turkey and the EU agreed to a landmark deal last month that aims to stem the wave of migrants crossing the Aegean Sea from Turkey to Greece in hopes of finding safety and a brighter economic future in Europe. According to the deal, Turkey will take back all migrants who don't meet asylum criteria in Greece. For every Syrian refugee sent back to Turkey, the EU will take in a Syrian refugee who is registered in a Turkish refugee camp.
The agreement, however, faced harsh criticism. Critics have raised concerns about whether Greece will be be able to run the asylum and deportation procedures effectively, while human rights organizations like Amnesty International and the UN's refugee agency have argued the agreement violates international law and that Turkey can't guarantee the migrants' safety.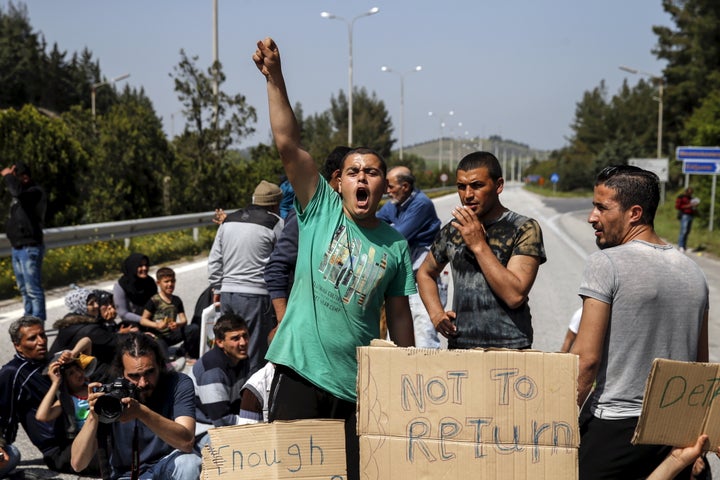 Monday's deportations took place amid protests on the Greek island of Lesbos, organized by activists decrying the agreement. Protesters and human rights groups have been opposing the agreement saying that deporting desperate people fleeing poverty and war puts Europe to shame.
Greek officials told HuffPost Greece that the surging numbers of arrivals compared to the number of deportations are cause for concern. The officials said, however, that they believe migrants and traffickers will give up on making the crossing once deportation procedures pick up speed.
Read more on Greece's migrant and refugee crisis:
Related
Before You Go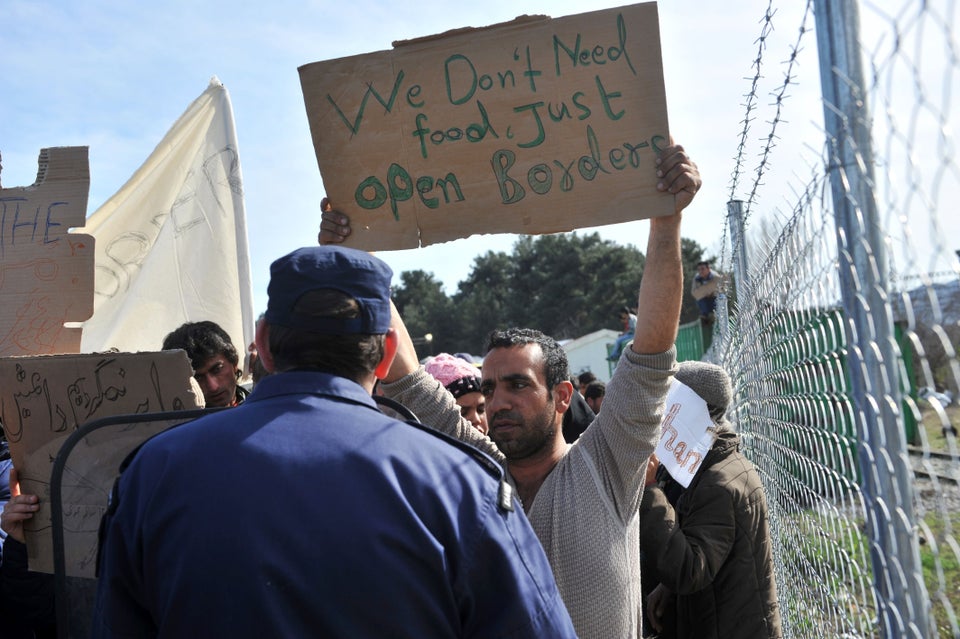 Refugees Protest at Greece-Macedonia Border
Popular in the Community