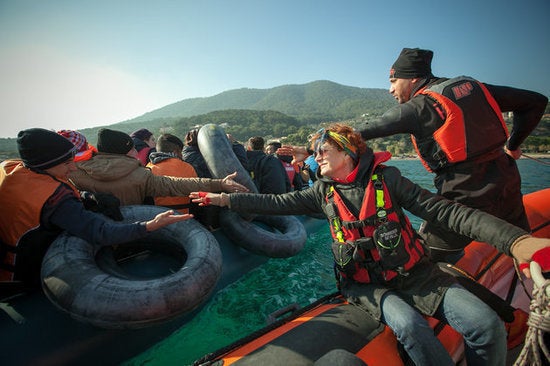 ATHENS -- For months now, volunteers from all corners of the world have worked day and night to help shelter, feed and nurse hundreds of thousands of migrants and refugees who have arrived on the Greek islands. The volunteer effort has not gone unnoticed.
Greek academics and members of the Hellenic Olympic Committee have sent a letter to put forward two Greek islanders and one American film star as candidates for this year's Nobel Peace Prize, lauding their work to help alleviate the hardships of refugees reaching Greece's shores on their way to Europe.
Because the Nobel Peace Prize must go to an individual or organization, the experts chose three individuals as representatives of the wider volunteer effort. The experts argue that 85-year-old Emilia Kamvisi from Lesbos, who became known last year when a photo of her holding a refugee child went viral, and 40-year-old Stratis Valamios, a fisherman who has rescued many refugees from drowning, are representatives of "the behavior and attitude of Greece, organizations and volunteers toward the huge refugee crisis."
The experts named actress Susan Sarandon as an example of one of the many international volunteers who have traveled to the Greek islands to help in the relief effort. Sarandon visited Lesbos in December, and spent Christmas on the island documenting the struggles of the displaced. She chronicled her thoughts and experiences in "The Crossing," an immersive storytelling project by The Huffington Post and RYOT news.
"For us it's a great honor; it's not something personal for me, it's an acknowledgment for what we have been doing on the island for years now," Valamios told HuffPost Greece.
"You can't just see people next to you drowning and not do something about it. Everyone here helps," he added.
Kamvisi has been modest about the aide she has offered. When Prokopis Pavlopoulos, president of the Hellenic Republic, praised her work while he was visiting Lesbos last year, she responded, "Why are you congratulating me? What did I do?"
Each year, stakeholders including former Nobel laureates and lawmakers send in recommendations to the Norwegian Nobel Institute about who should be considered for the awards. The deadline for recommendations for the 2016 Nobel Peace Prize was on Monday, and among the suggested candidates were Edward Snowden, participants in Colombia's peace talks and the negotiators of the Iran nuclear deal.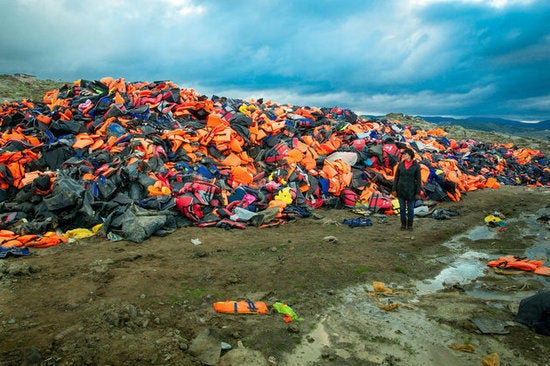 An online petition promoting the nomination of Greek islanders who have been helping refugees since the outbreak of the unprecedented refugee crisis, had already amassed more than 600,000 signatures.
Greek media outlets reported that if Greece takes home the prize, the prize money would be dedicated to supporting health structures on the Aegean islands.
Read more stories in "The Crossing":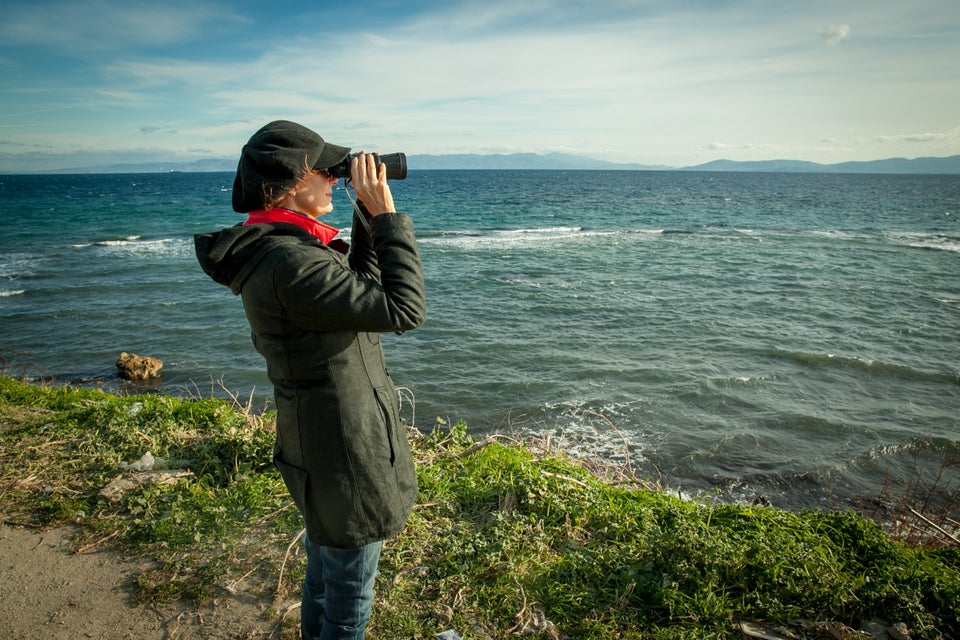 The Crossing
Support HuffPost
The Stakes Have Never Been Higher
Related
Popular in the Community