Greeks faced an uncertain future on Monday, one day ahead of a deadline for the country's government to pay back 1.6 billion euros to the International Monetary Fund or default on its debts.
Greece's banks and stock market remained closed on Monday, after talks between the country and its international creditors broke down over the weekend. Supermarkets, petrol stations and ATMs saw long lines throughout the day. "I can't believe it," Athens resident Evgenia Gekou, told Reuters. "I keep thinking we'll wake up tomorrow and everything will be OK. I'm trying hard not to worry," she added.
Thousands of Greeks rallied in Athens on Monday evening to show their opposition against a proposal of international creditors that would free new funds but see strong austerity measures in return.
Take a look at some of the most impressive images of the day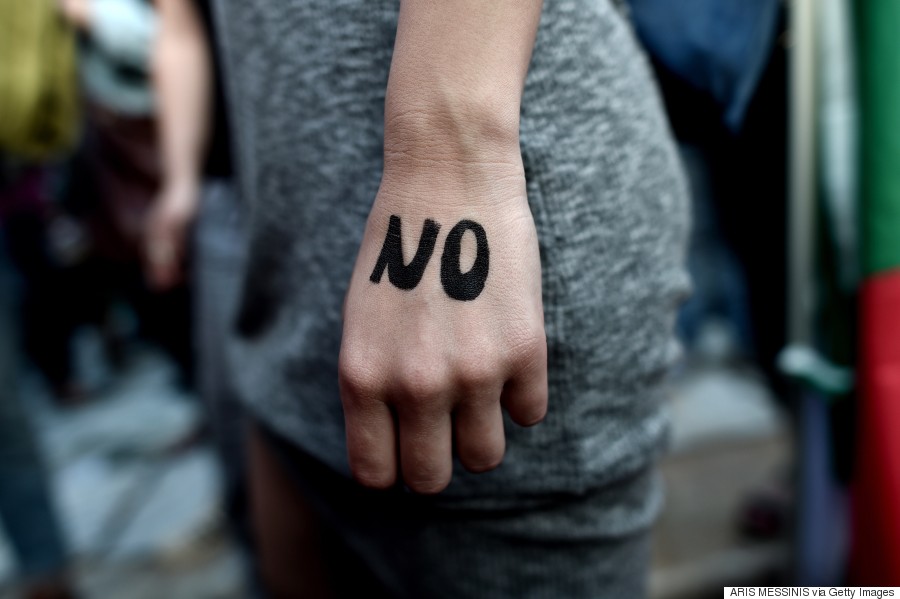 A protester bears on her wrist the ''NO'' slogan in reference to the forthcoming referendum on bailout conditions set by the country's creditors, during a demonstration in front of the Greek parliament in Athens on June 29, 2015. (ARIS MESSINIS/AFP/Getty Images)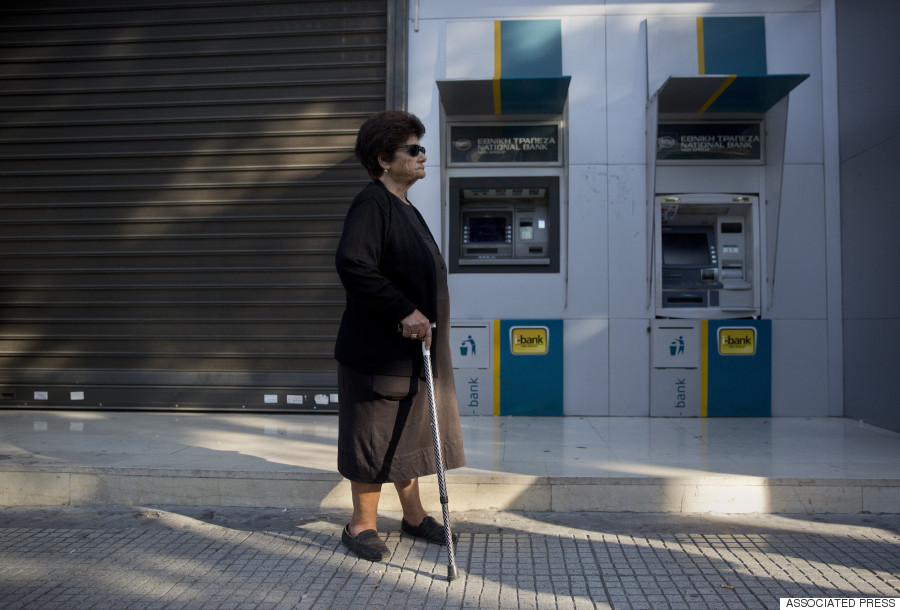 An elderly woman, who usually get her pensions at the end of the month, waits outside a closed bank in Athens, Monday, June 29, 2015. (AP Photo/Petros Giannakouris)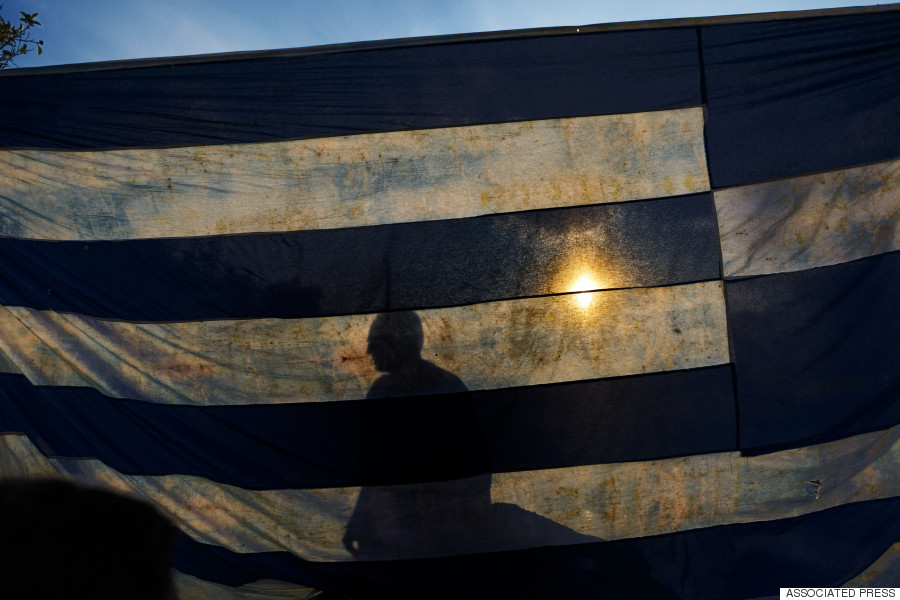 A man is silhouetted as he stands behind a representation of the the Greece national flag, as he takes part in a protest held by supporters of the NO vote in the upcoming referendum, in Athens on Monday, June 29, 2015. (AP Photo/Daniel Ochoa de Olza)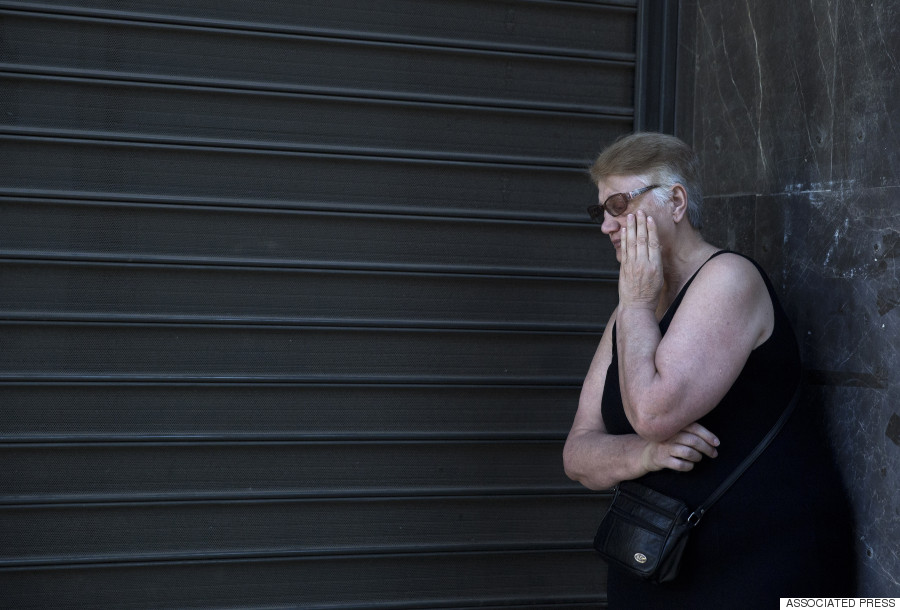 An elderly woman waits outside a closed bank to receive her pension in Athens, Monday, June 29, 2015. (AP Photo/Petros Giannakouris)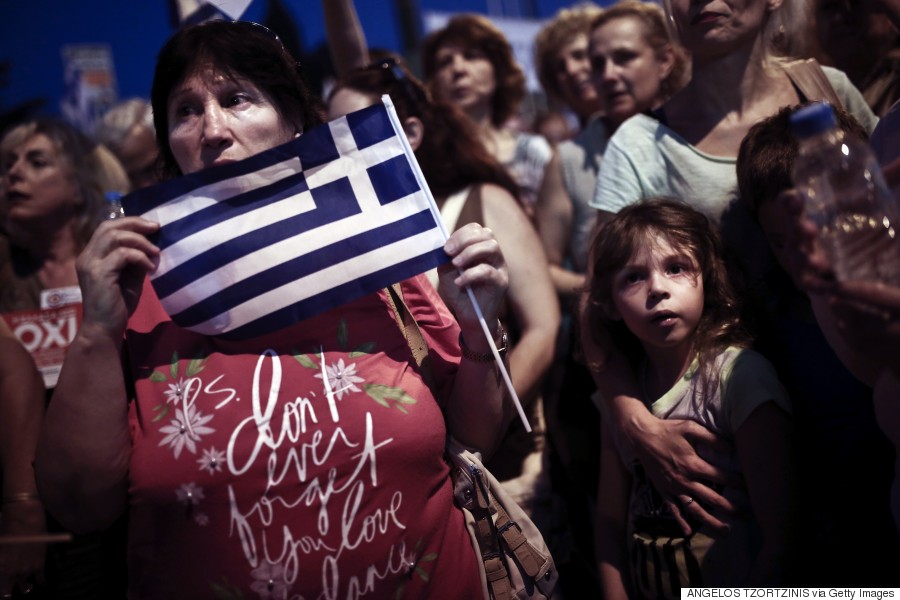 Protesters take part in a demonstration in front of the Greek parliament in Athens on June 29, 2015. (ANGELOS TZORTZINIS/AFP/Getty Images)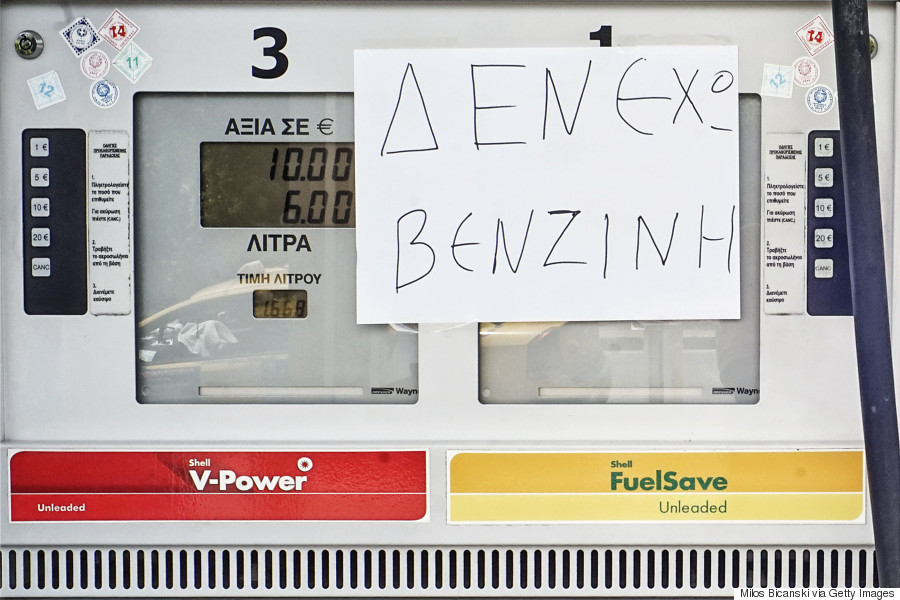 A notice at a petrol station reads 'NO Fuel' on June 29, 2015 in Athens, Greece. (Milos Bicanski/Getty Images)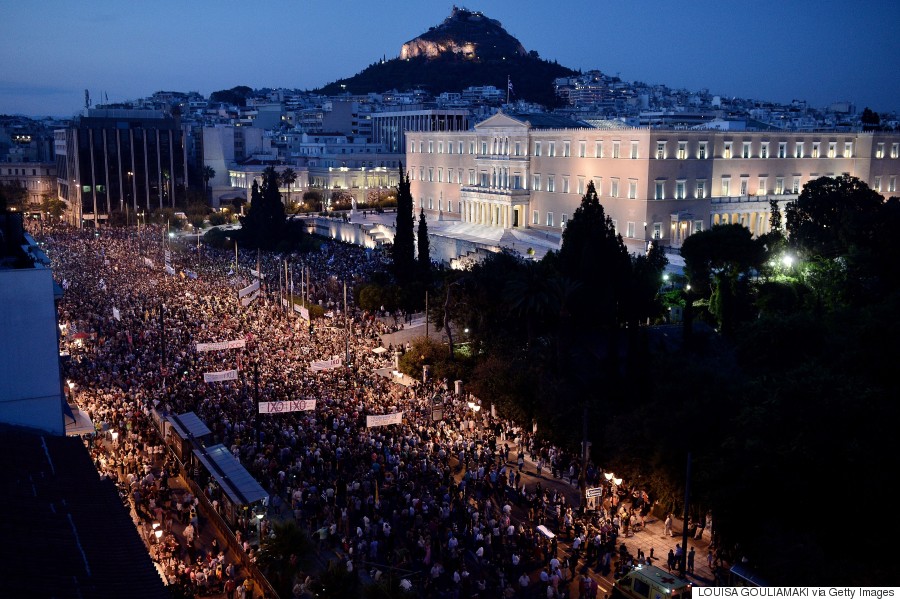 Carrying banners calling for a 'NO' vote in the forthcoming referendum on bailout conditions set by the country's creditors, protesters gather in front of the Greek parliament in Athens, on June 29, 2015. (LOUISA GOULIAMAKI/AFP/Getty Images)
Support HuffPost
The Stakes Have Never Been Higher
Related
Popular in the Community