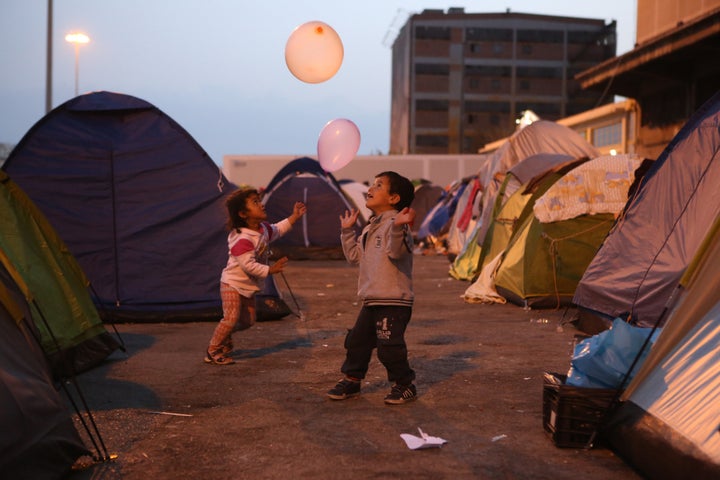 ATHENS, Greece -- Fewer than 100 migrants and refugees crossed the Aegean Sea from Turkey to Greece over a 24-hour span Monday and Tuesday, a dramatic drop from the number of arrivals earlier this year. The declining numbers could fuel hope that an agreement between Turkey and the European Union to stem the flow of migrants to Greece is starting to have an effect.
Just 80 migrants and refugees arrived in Greece from Monday morning to 9 a.m. Tuesday, compared to an average of 1,150 per day in mid-March, before the implementation of the agreement, according to the UN Refugee Agency.
The EU-Turkey agreement stipulates that migrants and refugees arriving in Greece can apply for asylum there and are to be detained in accommodation centers while waiting for their claim to be processed. If a claim is ruled inadmissible, that person is sent back to Turkey.
For every Syrian sent back to Turkey, the European Union will admit a Syrian who lives and is registered in a Turkish refugee camp. Since the deal's implementation last Monday, some 325 people have been returned to Turkey, despite protest from international humanitarian organizations that argue the deal violates human rights.
While Syrians used to constitute the largest group arriving in Greece, most of the people who arrived on Tuesday came from Pakistan and countries in North Africa. The decline of Syrians making the trip across the Aegean suggests that they are no longer opting to embark on a risky journey and hope to migrate to Europe legally.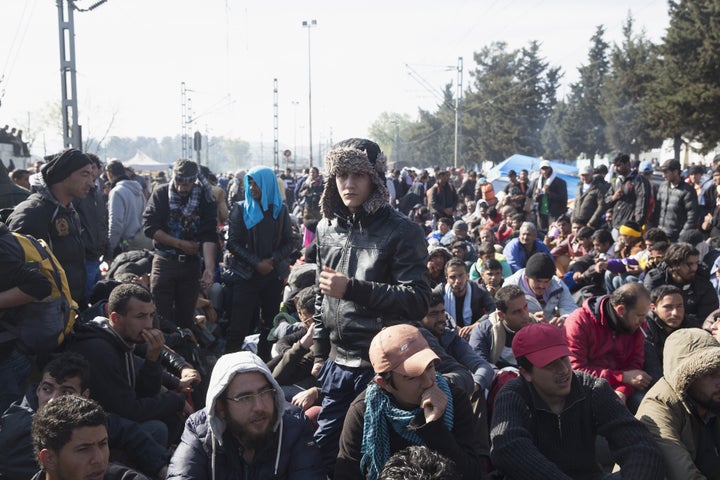 The Greek government announced Tuesday that within the next two weeks it will rule on the first batch of asylum claims filed since the agreement. Olga Gerovasili, spokesperson for the government, said that procedures under the agreement will be expedited.
Greece is currently facing an estimated 10,000 unaddressed asylum claims, the Financial Times reported. Most of those claims were filed by migrants detained on the Greek islands since the start of the agreement.
Meanwhile, it is unclear what the future holds for more than 53,000 migrants and refugees who arrived in Greece before the EU-Turkey agreement and are trapped in the country because of Macedonia's decision to close the border last month.
More than 11,000 migrants and refugees live in a makeshift tent camp in Idomeni, near the Greek-Macedonian border, and refuse to leave despite poor conditions in the camp. Nearly 4,000 people are camped out in two passenger terminals and a stone warehouse at the port of Piraeus, near Athens.
The Greek government is pleading with the refugees to clear the Idomeni camp and the Piraeus premises and transfer to accommodation facilities where they can be sheltered properly. About 700 refugees agreed to be transferred from Piraeus to the nearby accommodation center in the area of Skaramangas on Monday, and the port authority hopes that more will follow in the days to come.
Related
Before You Go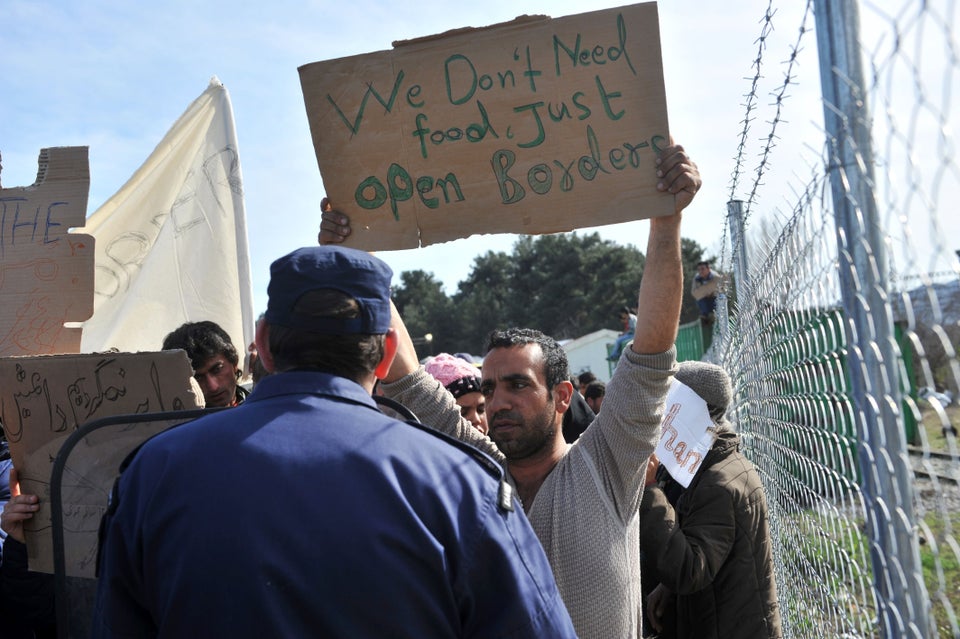 Refugees Protest at Greece-Macedonia Border
Popular in the Community