A woman named Ghoson, sitting in front of a dark gray backdrop, begins to cry. Behind the film set, where she agreed to tell her story, awaits the refugee camp in Leros, Greece, that she is squatting in, biding her time until she will try to make her way further into Europe.
"I was most scared of seeing my children die right in front of me," she says, a lone tear streaming down her face. "Our Syria's gone now. It doesn't exist anymore."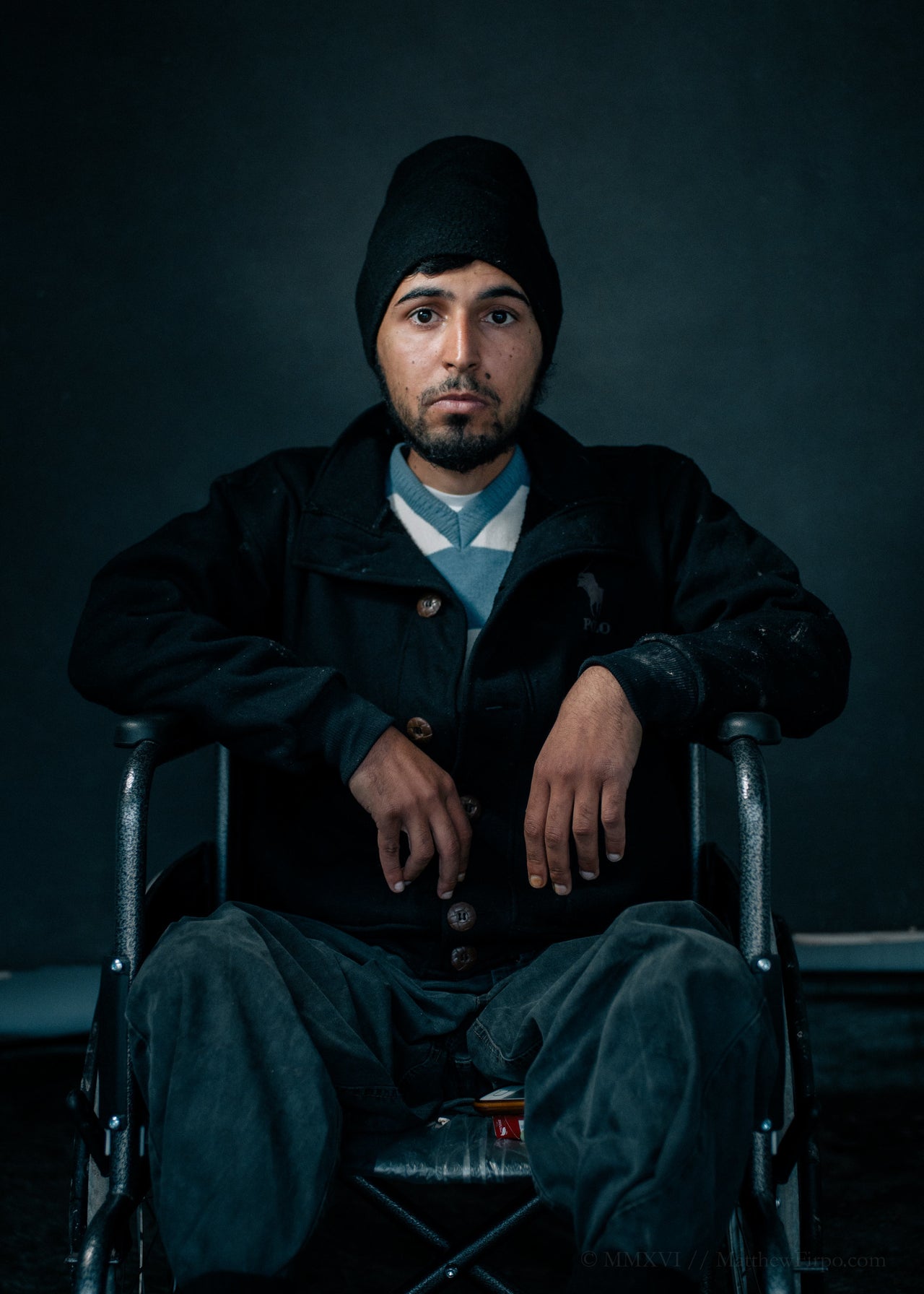 "I sat and hoped that my death would be a fast and painless death," a smiling young man named Hamad says. The camera then pans out to display his wheelchair. He made the decision to abandon his wheelchair -- his only means of movement -- in Turkey to board a dinghy boat to Greece. Luckily, the United Nations High Commissioner for Refugees found him a replacement on the island of Lesbos.
These visceral snippets of suffering and heartache are some of the stories chronicled in "Refuge," a documentary film released Wednesday by production company Magna Carta.
The Magna Carta team spent more than two weeks conducting a total of 30 on-camera interviews in Athens and on the islands of Lesbos and Leros.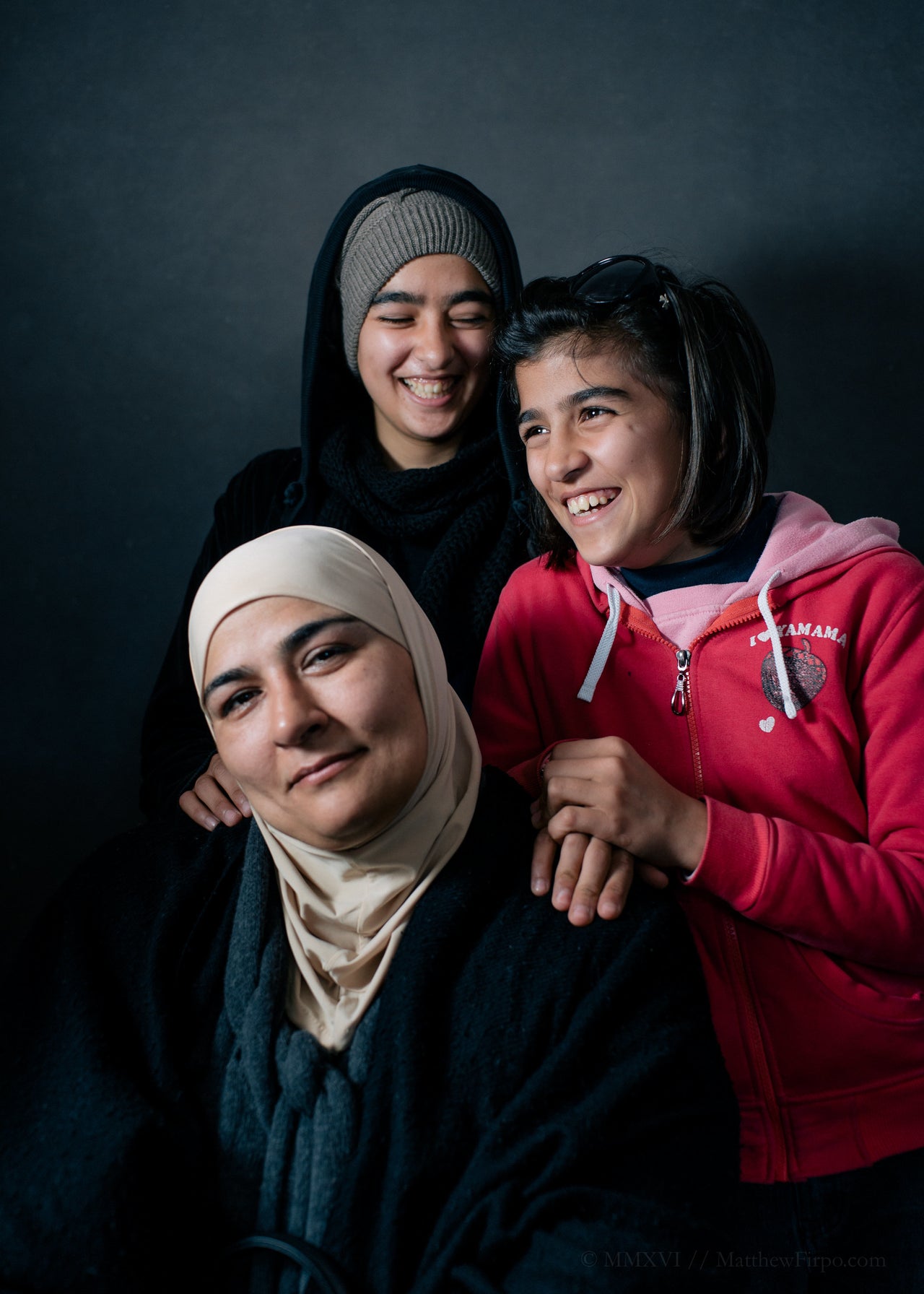 The idea for the project was rooted in the desire to use "art to tell a painful story," Matthew K. Firpo, the film's director, told The WorldPost. "You don't need permission to make a difference."
It was part of a broader push in the creative industries to move away from purely commercial projects and toward social advocacy work, added Maximilian Guen, the executive producer.
They settled on the refugee crisis because "everywhere you turned, it was the issue of the world," Firpo said. "It's an unbiased look at why [people] left their homes and what they left behind."
Being able to ask someone these questions "defines the refugee experience for so many people," he added.
"Refuge" is the first film from Magna Carta's new special projects unit.
They chose Greece as their backdrop because they viewed it as "the front line of this crisis from a European perspective," Firpo said.
The country represented the first point of entry into Europe for mass quantities of refugees until a deal was struck between the European Union and Turkey in March, halting arrivals. Tens of thousands are still stuck in Greece.
Almost 1 million refugees have arrived in or passed through Greece since the beginning of 2015, the International Organization for Migration found.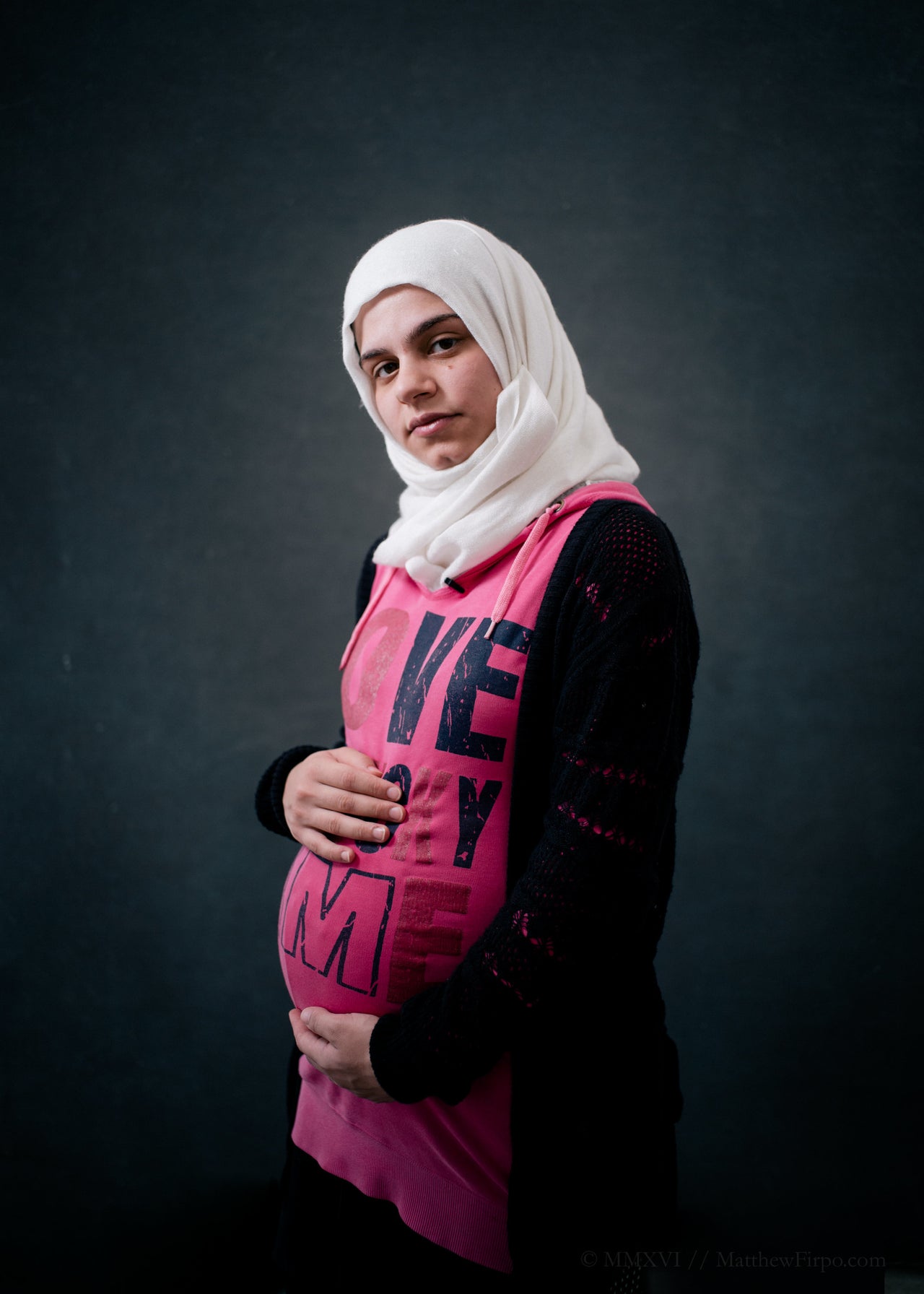 The crew was blown away by the depth of the interviews they conducted.
"Everyone was in this complete in transit purgatory period, they had plenty of time to dwell on their problems," Firpo said. "The more someone had time to reflect, the more they had to say about [their situation]."
The crew made the conscious decision not to accost anyone on the beaches as they were first coming ashore from Turkey, only interviewing people already settled in refugee camps.
"Never misinform anyone and never slow anybody down" are the two doctrines humanitarian workers in Greece abide by, said Matteo Zevi, one of the film's producers and project manager on the island of Samos for the Boat Refugee Foundation.
Stopping someone for an interview, he added, could have caught people off-guard at a moment when they would be rushing to the next stop on their journey, diminishing the reflective power of their testimony.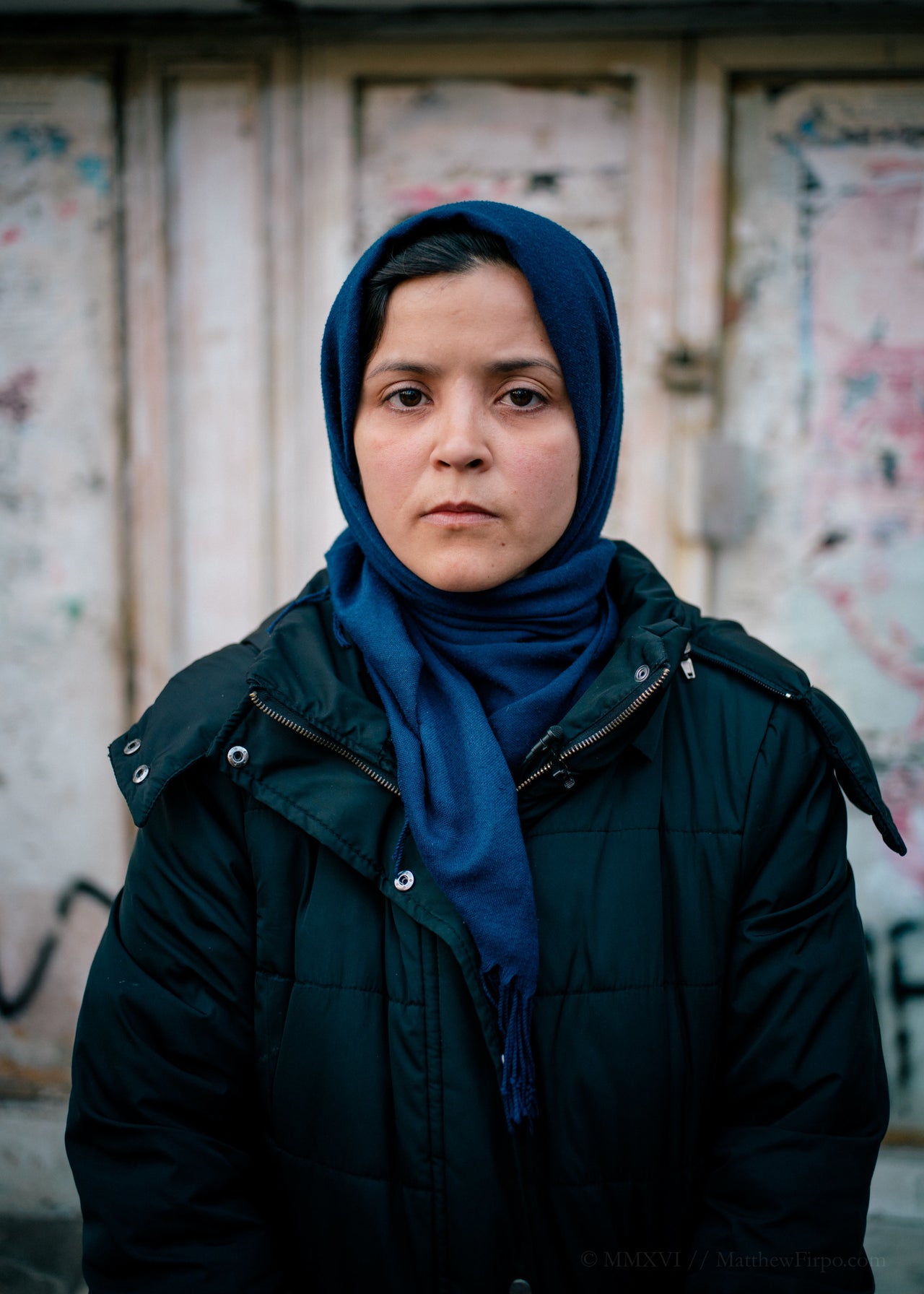 Paradoxically, their ultimate aim for the film ended up being the most disturbing aspect of the process, Zevi said. They sought to humanize people whose individual stories and emotions are often drowned out by the sensationalism surrounding the crisis as a whole.
But humans should not have to be humanized, Zevi lamented. "I hate that we have to work to humanize refugees. It seems almost wrong," he said. "But it's really important to be able to relay this thing that [should be] so obvious."
Learn more about the project and hear the stories of all 30 people interviewed here.
Before You Go
Refugees Arrive on The Shores Of Lesbos, Greece
Popular in the Community