 Security forces formed lines and hurled tear gas to stave off protesters while rioters reportedly fought back with firebombs and broken bits of marble.
Sunday's clashes erupted after more than 100,000 protesters marched to the parliament to rally against the drastic cuts, which will ax one in five civil service jobs and slash the minimum wage by more than a fifth.

At least 10 buildings were on fire, including a movie theater, bank and cafeteria, and looters smashed dozens of shops in the worst riot damage in years. Dozens of police officers and at least 37 protesters were injured, 23 suspected rioters were arrested and a further 25 detained.
The photos below show petrol bomb explosions, buildings engulfed in flames, and riot police using tear gas during the worst violence that Athens has seen in months: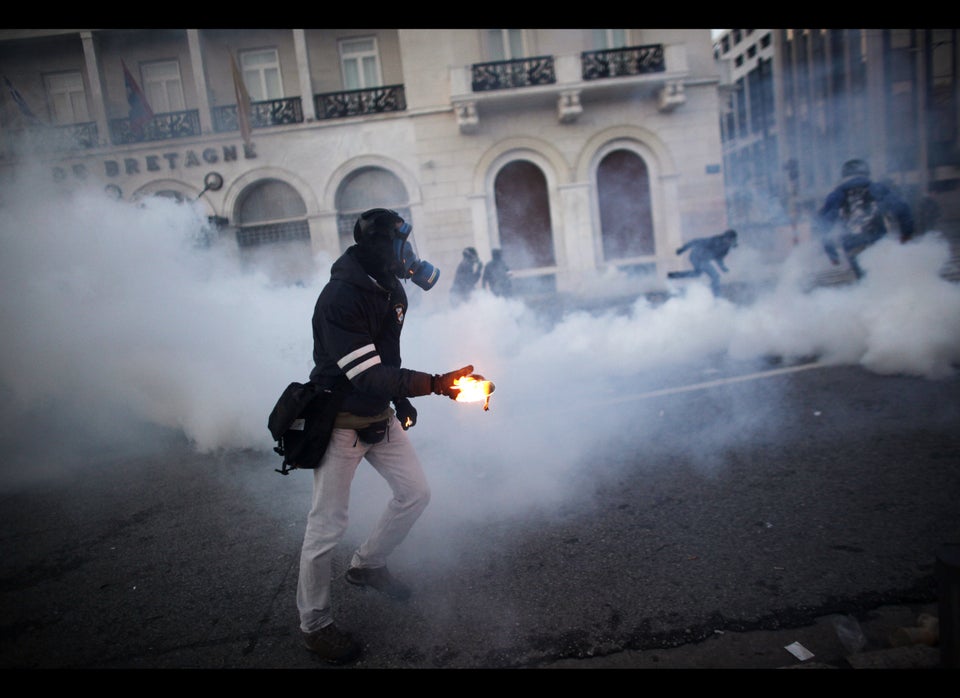 Riots in Greece
Popular in the Community