Karen Huff Klein, a bus monitor for the Greece School District in Greece, N.Y., is receiving an outpouring of support after a ten-minute video of her enduring vicious bullying while watching over students on a bus ride home was uploaded to YouTube.
WARNING: The above video contains explicit language and may be upsetting.
Now, as awful as this was, there was a silver lining in not only the universal condemnation of the actions of these kids, but also in a call for support for this poor woman.
Her name is Karen Klein, and if you are so compelled, please feel free to reach out to offer support. She has been a widow for 17 years, has lived in the same town she grew up in and is about to have her 50th high school reunion in the same school district, and deserves so much better than the actions shown by those in this video. Let's show her that there are still good people out there...
In the disturbing video, the children can be heard yelling at Klein, calling her an "ugly fat ass" and telling the widow, "you don't have a family because they all killed themselves because they don't want to be near you."
Now, under pressure from the local community, the Greece School District and Greece Police Department are launching investigations into the incident, telling WHEC-TV that the children involved will "face disciplinary action."
Klein Talks on 'Fox and Friends':
Other school bullying incidents: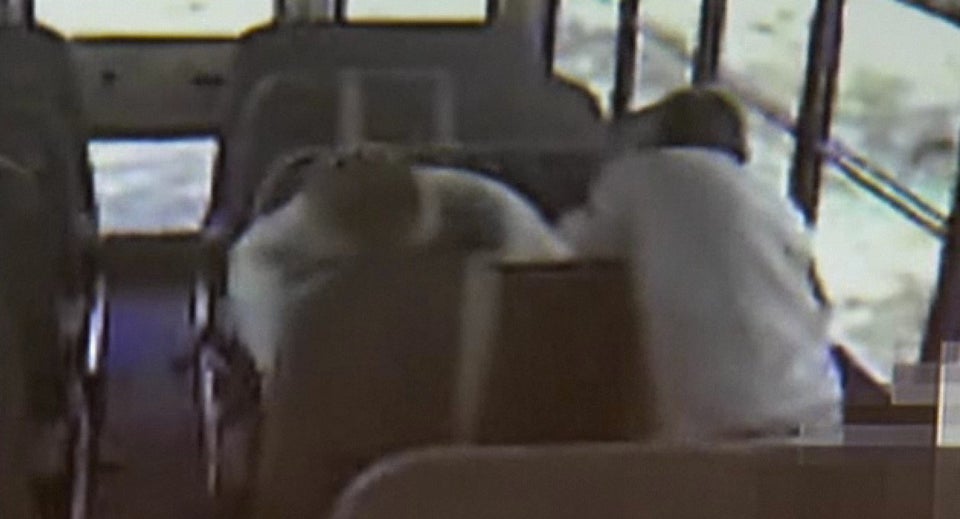 School Bullying Incidents
Related
Popular in the Community