No doubt about it 2017 has been a boon for Greek tourism professionals. Even more so for Greek politicians and tourism body representatives not to mention sly investors looking to make a quick buck in a land struggling to keep its head above water. And yet everyone is missing the point: people (day)dreaming of holidays in Greece never picture chilling out on crammed beaches, paying exorbitant prices to sit in one of the hundreds of deck chairs right next to each other with blaring music in the background from at least three bars as marine sport buffs whiz by in jet skis in the once swimmable waters of a tiny Greek isle or needing Google map guidance to get around in their gigantic hotels.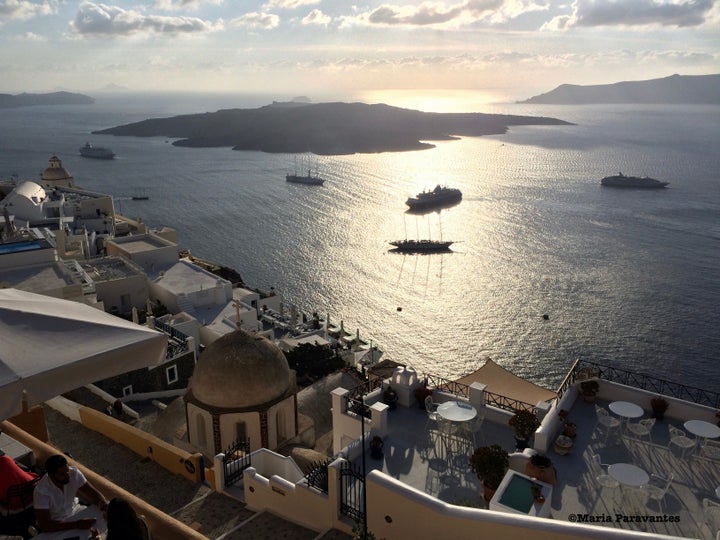 No, most likely, travelers whether millennials, Generation Z or seniors the world over still imagine pristine beaches, a seaside taverna serving fresh fish to the tune of the waves, a trek along a hidden path somewhere in the forest, a room with a view, a 4x4 off-road experience, an impromptu Greek music and dance happening and a special connection with the locals. In short: small scale beauty and simplicity.
Well these two enviable offerings will soon be a thing of the past as Greek decision-makers, hoteliers, investors, politicians, and pundits are aiming to "invest in bigger and better things". Researchers, analysts, insiders, outsiders and all sorts of experts are seeking to destroy what is left of a country that won over the crowds of tourists over the years thanks to its simple down-to-earth offerings. This in no way means remaining stuck in the '70s, to the contrary, it means taking your given advantage (and blessing) a step further with research, respect and vision.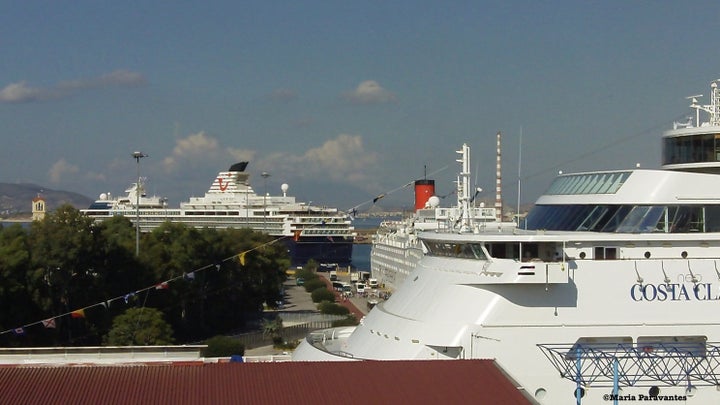 And yet instead, cruise sector officials are urging the government to expand Greek ports because they are too small to cater to the needs of massive ships carrying thousands of tourists who wander the tiny Greek island villages in hoards hoping to get in the less-than-two-hour stopover a "taste of Greece". The result will be devastating as has already been the case on the 28-square-mile island of Santorini, where more than 9,000 tourists roam its labyrinthian pathways in a single day.
The sad result? Overtourism.
And though the term has been officially coined by the international tourism community and will be the top subject of discussion during a UNWTO & WTM ministers summit at this year's WTM in London next month, we here in Greece continue to opt for bigger instead of better, more instead of select.
Case in point: one man, owning 25 percent of all land on the Cycladic island of Ios, has plans to construct a mega-facility complete with beach bars, restaurants, villas, hotels, pools, marinas, spas… and all this on an island that is 11 miles long and 6 miles wide doing away with any local character and interaction.
Another project - Atalanti Hills - is said to include the creation of some 3,000 holiday villas, three hotels and a golf course in an area of mainland Greece which is home to a number of lagoons never included in the EU's Natura network of protected areas but hosting thousands of migratory birds each year as well as unique flora.
On the Ionian isle of Zakynthos, where most of its forest land was burned down this year, a Qatar-based company is planning among others to transform the islet of Oxia into an art destination and erect an immense luxury resort near the world famous Navagio (shipwreck) beach.
And there are many more such "ambitious" mega projects in the pipeline or underway coming with mega price tags in the billions and sadly mega consequences.
There are, of course, examples of sustainable facilities, such as the Costa Navarino Resort in Messinia, which has demonstrated its commitment not only to the local community but also to best practices in a series of issues from pet ownership to wellness and health. But size, scale and impact of projects should be taken into consideration when issuing licenses for the new era of tourism enterprise in Greece.
It is only a matter of time before this small country of 11 million, will watch its main assets - a diverse natural habitat, pristine beaches, sandy coastlines, local cultures and traditions - disappear in the name of colossal tourism complexes including such alien to the environment "facilities" as massive golf courses, gigantic home ports on islands that barely have 200 permanent residents, exclusive hotels operating with foreign clientele only and coastlines dotted with bars and cafes.
In the meantime, the only way to declassify once protected land so that tourism projects are erected in their place is to set fires, sink ships, pollute seashores, change laws overnight, do away with small enterprise, hamper innovation and startups through company-friendly legislation. And all this to make money in the short term. Short term.
Yes, Greece will welcome more than 30 million travelers this year "courtesy of" the terror that struck rival destinations like Egypt, Tunisia, and Turkey, government officials are expecting revenue to follow suit (last year earnings failed to hit the mark) and sector professionals are expecting even more vacationers to visit our friendly shores next year. But what happens when these friendly shores stop being friendly. What happens when locals are turned away because hotels are fully booked from abroad and open only to foreigners? What happens when the once peaceful beaches and small coves are flooded with masses of people wanting a piece of sea and sun? What happens when pushing and shoving is the only way to paradise? What happens when all this is costlier than ever?
Popular in the Community