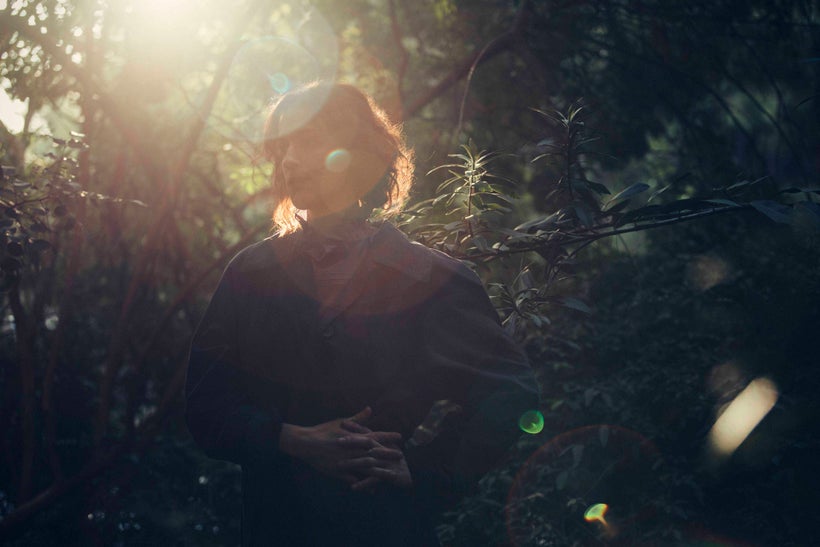 Tango With Lions have been one of Greece's biggest English speaking bands since 2010. Five years after A Long Walk, Greek band Tango With Lions (lead by singer-songwriter Katerina Papachristou) have announced the release of a new album. The Light is out on January 19th via Inner Ear Records. "Proof of Desire" is the first single.
Tango With Lions broke onto the international music scene in 2010 with the release of their debut album Verba Time. On the strength of singles like "In A Bar," which received 30 million plays on YouTube alone, Verba Time established the group as one of Greece's most compelling new musical acts. In 2013, the band cemented their status as the next big thing in indie-folk with the release of their excellent sophomore album, A Long Walk.
The Light documents a desire to emerge towards the light through nine stories-questionmarks of introspection. Stories of separation, pleasures, deconstruction that motivate either nihilism and sinking into darkness, either excessive optimism or the acceptance that darkness and light can steadily coexist in music. This natural coexistence is the thread that unites the songs of The Light musically and lyrically. Nine songs, different in style, reaffirm that the atmosphere in Tango With Lions' music is created through images that lure the music, with the lyrics being the key link.
The album began to take shape in 2015 and was completed in the summer of 2017. It was recorded at SCA studio with sound engineer and band member Thodoris Zefkilis, with additional recordings from AKRON studio, where it all began with sound engineer Vangelis Fampas. The mastering of the album was made in Pytzamax studio by Yannis Paxevanis.
"The Light is a journey from darkness towards an unknown exit, in a volatile emotional state depicted in nine songs with varying mood. From apathy and sarcasm to moments of pure happiness and empathy, the album bores into deep fears and weaknesses with the sole vision of reaching the light again. This vision turned into the thread that connects the nine songs of the album, while being an analgesic factor throughout the process of their creation." - Katerina Papachristou
Calling all HuffPost superfans!
Sign up for membership to become a founding member and help shape HuffPost's next chapter
This post was published on the now-closed HuffPost Contributor platform. Contributors control their own work and posted freely to our site. If you need to flag this entry as abusive,
send us an email
.