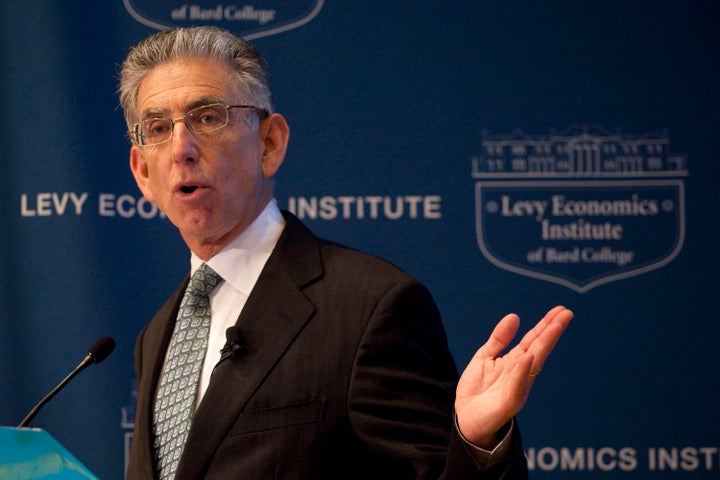 Greece may be out of the headlines, but it is not off the Greek-American community's agenda. 
That was the message of a briefing call conducted by former California state treasurer and renowned finance expert Phil Angelides on Tuesday for members of the Hellenic American Leadership Council, a Chicago-based Greek-American political action group. Angelides offered analysis of the latest events and discussed ideas for how Greek Americans can mobilize to help Greece.
Angelides, who chaired the U.S.-government mandated commission to investigate the 2008 financial crisis, framed the Greek debt crisis as a product of the same financial industry abuses that felled the U.S. economy years earlier.
The only difference, Angelides argued, is that unlike the United States, years of austerity have prevented Greece from recovering. 
"The only other time in recent modern history when a country that has lost as much as Greece has been asked to send money overseas was Germany after World War I, which was a disaster," Angelides said.
Angelides echoes a wide array of economists who have argued that the terms of Greece's debt repayments to its international creditors have been disastrous, regardless of the Greek economy's long-term need for reforms.
But organizations representing the nearly 1.3 million Americans of Greek descent have been at pains to leverage American influence on behalf of Greece in what is primarily a European affair. The Hellenic American Leadership Council, the American Hellenic Institute and veteran Greek-American power brokers like Andy Manatos have been limited to lobbying President Barack Obama and Congress to ask the International Monetary Fund and European leaders to provide debt relief for Greece. The IMF has said that the latest Greek bailout package will not succeed if the country does not receive significant debt relief -- a position many observers believe it has taken as a result of U.S. pressure.
Angelides acknowledged the limits of Greek Americans' power given the fundamental political realities of the eurozone, saying it was Greek Americans' job to "do our level best to help Greece recover in the construct in which they are operating."
Greece secured a new $95 billion bailout package from its creditors in mid-August, after a months-long standoff that nearly precipitated the collapse of the Greek banking system. The future of the bailout deal may depend on the results of Greece's Sept. 20 election, the country's second general elections in less than a year.
Angelides recommended that regardless of election results, Greek-Americans continue to lobby the Obama administration and Congress to "push hard on its European allies" to secure debt relief for Greece. He added that the community can press the U.S. government to "look at all U.S. programs on a cabinet level by cabinet level basis" to see how they can be harnessed to help the people of Greece. 
The Hellenic American Leadership Council's efforts to assist Greece combine humanitarian efforts with political lobbying. The group has raised $232,000 in aid for Greece's children in the last month alone that it plans to distribute through a partnership with the NGO SOS Children's Villages. 
It has planned a "Stand with Greece" summit on Capitol Hill from Sept. 30 to Oct. 2 to rally support for Greece in Congress, including on matters like the European migration crisis, for which Greece continues to a shoulder a disproportionate share of costs. The gathering will also allow Greek-American investors to discuss opportunities for projects that could help the country. Rena Dorou, the governor of Attica -- Greece's largest state and home to the city of Athens -- has indicated to the Hellenic American Leadership Council that she will attend the summit.
REAL LIFE. REAL NEWS. REAL VOICES.
Help us tell more of the stories that matter from voices that too often remain unheard.