With the Rio 2016 Olympics set to open Aug. 5, athletes from around the world are making their way to Brazil for the big event. But preparing for the games has been no easy task in countries struggling with economic recession and poverty.
Greece, birthplace of the ancient and modern Olympic Games, is a prime example: Currently in its seventh year of economic crisis, the government has implemented harsh austerity measures in consecutive bailout agreements. Τhe country's GDP has shrunk by one-quarter in the past five years, and the unemployment rate hovers at 25 percent as leaders contemplate more public spending cuts.
The Greek government used to allocate substantial funds to help its Olympians prepare for the games each year, sending $10 million to the Hellenic Olympic Committee, which is responsible for selecting and supporting Greece's Olympic athletes, in 2009. But it hasn't given the committee any money since then. The country's top athletes, meanwhile, have been forced to train in malfunctioning, unheated training facilities and semi-abandoned stadiums that haven't been renovated since the glory days of the 2004 Olympics in Athens. There's a lack of infrastructure, coaches and doctors, and in pricier sports, such as sailing, equipment can be prohibitively expensive.
Veteran windsurfer Angeliki Skarlatou, for example, will be participating in the Olympics for the fourth time after finishing in 16th place in the London games, but she had to work as a personal trainer to make ends meet. Eventually, she sought out funding from Metka, a Greek energy contractor, and was able to quit her gig as a trainer 10 months ago.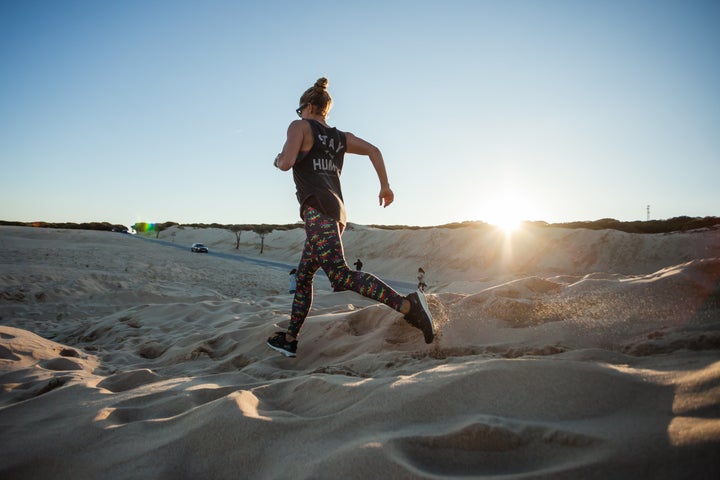 Skarlatou signed a confidentiality agreement with Metka and can't reveal how much she's receiving as part of her sponsorship, but she says it was the only way to pay for her training and costly equipment. "Unfortunately, my federation [the Hellenic Sailing Federation] could not help me, and there is no state funding whatsoever," she told The WorldPost.
Despite the sponsorship, Skarlatou still feels that her country's precarious economic situation puts her at a disadvantage. She says she will be going to Brazil alone, with no back-up team, and will have to arrange everything herself, from training to travel logistics. "In preparation for the games, I recently visited Brazil, where I injured my knee at some point and didn't have anyone to come with me to the hospital," she said.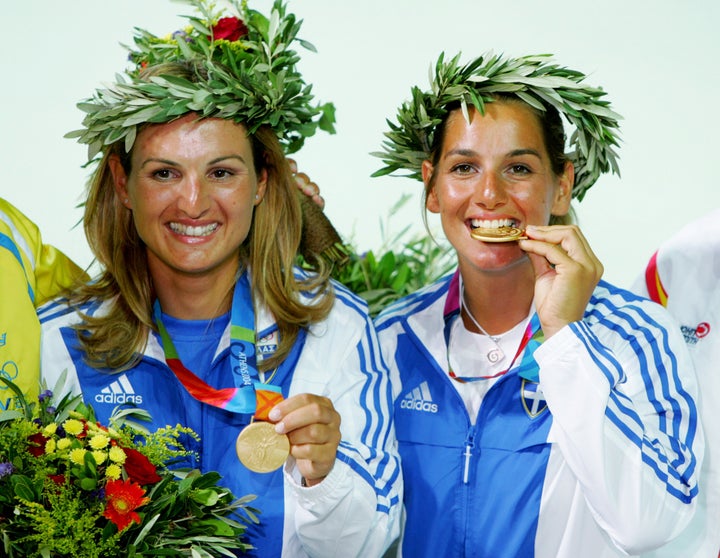 Even Greek sailing champion Sofia Bekatorou, who earned a gold medal in the Athens 2004 Olympics and will be Greece's first-ever female standard-bearer in the Olympic opening ceremony, has been forced to rely on creative means of self-funding.
She and Michalis Pateniotis, her teammate in Rio, are running a crowdfunding campaign on Indiegogo "for travel expenses, equipment purchases and maintenance, as well as our final stage training in Rio," according to their fundraising page. Yet with just days to go, Bekatorou ― the woman who will lead the procession of all 207 countries competing in this year's games ― and Pateniotis have raised only about $9,000 of their $25,000 goal.
"We both come from a country that has been deeply affected by the economic recession," they write. "However, we do not want to see this as an obstacle, but instead we want to be examples to our fellow Greeks of not allowing the challenge our country is facing, to stand in the way of achieving our dreams and bringing pride to our country, Greece."
Isidoros Kouvelos, the head of the Greek delegation to Rio and president of the International Olympic Academy, told HuffPost Greece that the Hellenic Olympic Committee is attempting to address the obstacles Greek athletes are facing. In 2014, the committee launched a program called "Adopt an Athlete on the Way to Rio 2016" to put Greek athletes in touch with sponsors, including companies like Greek sports betting company Stoiximan and Piraeus Bank. The program succeeded in getting over 50 Greek athletes funded by 35 sponsors, "in exchange for the relevant promotion," according to Kouvelos. (Skarlatou's Metka sponsorship is not part of this program.)
Sponsors tend to "adopt" more well-known athletes who are already considered successful or younger athletes who show promise and seem best-positioned to medal, according to the HOC. Those who failed to qualify for the Olympics subsequently lose their sponsorship, but Kouvelos says the program has offered substantial support to the Greek athletes who will be actually going to Rio.
Kouvelos also credited the International Olympic Committee for granting $1000 per month to every Greek athlete who has qualified for the Games. The HOC, meanwhile, is covering the cost of travel to Rio so athletes don't have to dip into that stipend for plane tickets.
"It is very important that we managed to have a team of 88 athletes with no support from the state whatsoever," Kouvelos said. "This team prepared and moved forward with the passion and love that these athletes have for their sport."
Related
Before You Go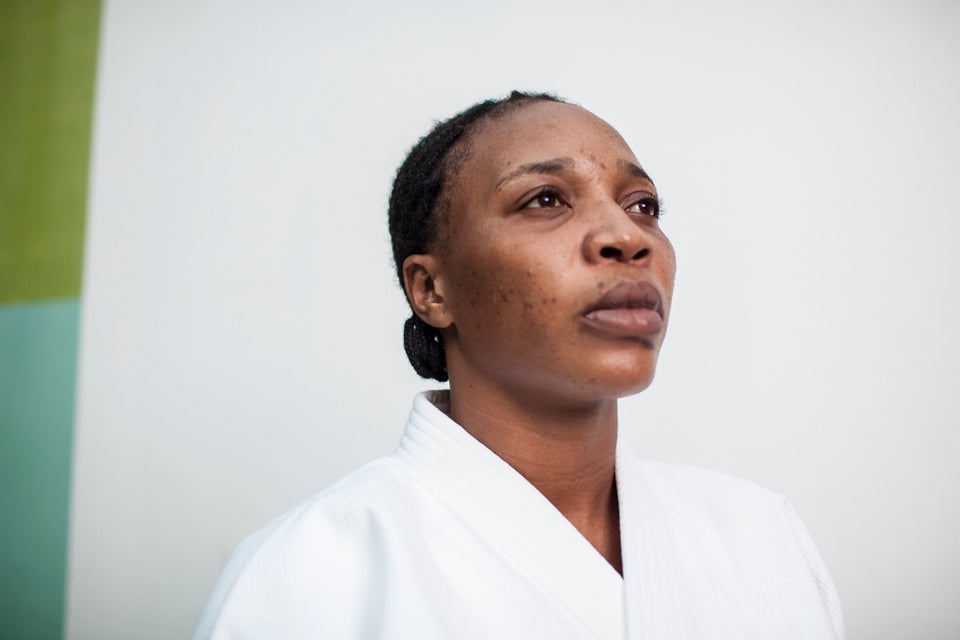 Meet The 2016 Olympic Refugee Team
Popular in the Community