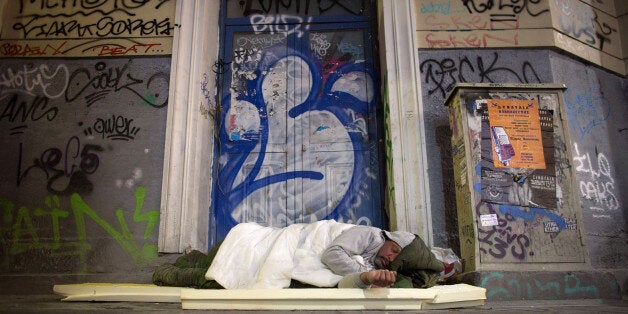 Greece's grueling austerity program lies at the heart of disagreements between the country's left-wing government and international creditors over bailout funds.
The so-called troika of the IMF, European Central Bank and European Commission is pushing the Greek government to implement budget reforms in exchange for extending more funds. But Greek Prime Minister Alexis Tsipras' Syriza party won Greek elections in January after pledging to roll back such austerity measures, which have taken a heavy toll on the country's economy and social safety net.
Greece now faces another bruising period of financial chaos and uncertainty, after long years of economic crisis in the wake of the 2008 financial crash and European debt crisis. Last month, the Greek economy fell back into recession yet again.
As Greece heads toward another crisis, this is what the country has already been through in recent years: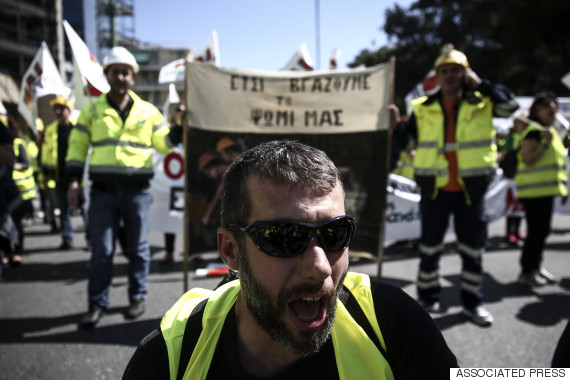 The Greek economy has been battered by years of recession. The country's gross domestic product dropped nearly 30 percent, from $354 billion in 2008 to $242 billion in 2013, according to the World Bank data.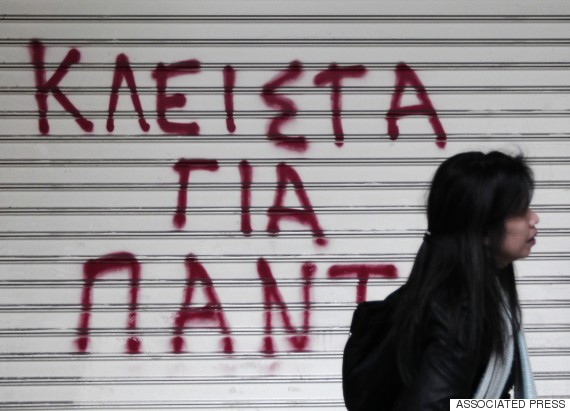 The economic downturn caused a huge retraction in employment. Entrepreneurship group Endeavor Greece estimates that Greece lost 1 million jobs in six years, primarily in construction, manufacturing and retail. As CNBC points out, this is a staggering number in a country whose entire population is just 11 million.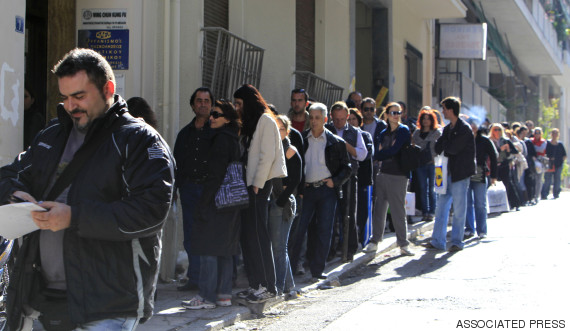 These staggering levels of joblessness developed in just a few years. In 2008, before the recession hit, Greece's unemployment rate was 7.8 percent.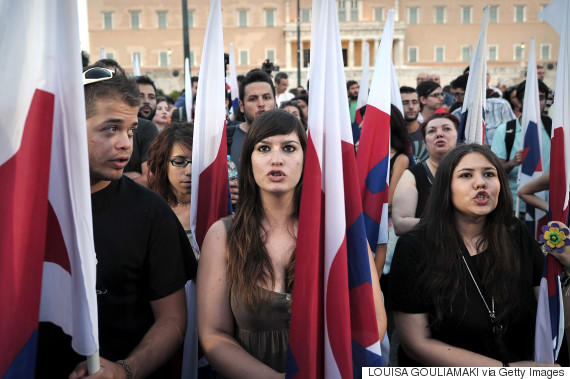 Greece also has the second-highest youth unemployment rate in the European Union, just under that of Spain. Latest EU statistics show 49.7 percent of Greeks ages 15 to 24 are unemployed. In 2008, the figure was 21.9 percent.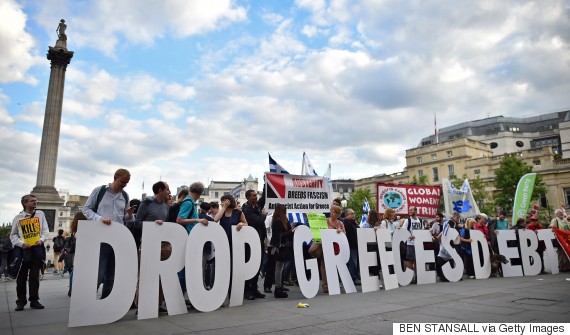 The dire economic situation has created a massive brain drain, with many young, educated Greeks seeking employment abroad. Over 200,000 people have left Greece -- mainly for the UK and Germany -- over the past five years, according to Endeavor Greece.
"Greece doesn't allow you to progress," 34-year-old Greek aesthetician Carmella Kontou told The Guardian. "You can't even begin to think of having a family or achieving things that elsewhere in Europe would be considered totally natural."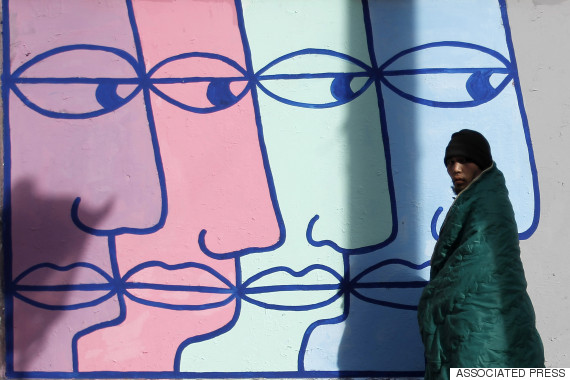 As part of the bailout deal, the Greek government in 2012 slashed the minimum wage by around 20 percent and froze public sector salaries.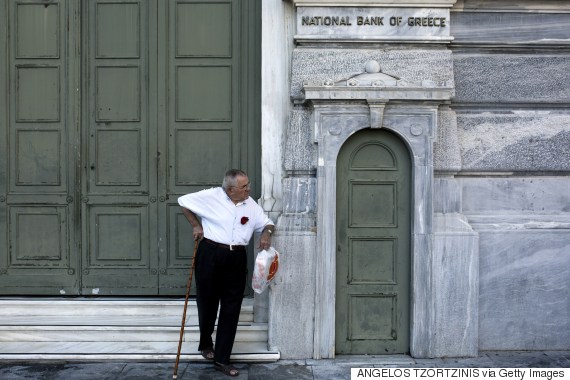 As Greece tried to dramatically cut down its public sector, tens of thousands of Greeks took up offers of early retirement, adding more pressure to Greece's overwhelmed pension system.
Greece was already struggling to pay pensions to its large older population -- some 20 percent of Greece is over 65 years old. Meanwhile, Greece's pension funds lost billions of euros when the country restructured its debt in 2012. Some pensions have been cut down by as much as 48 percent, the New York Times reported.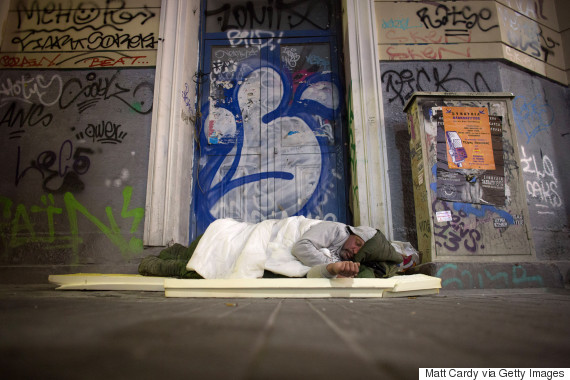 As the economic crisis pushed people out of jobs, some also lost their homes. One Greek minister called them the "new homeless" -- people who sleep on the streets because of financial ruin rather than social problems, the Daily Beast reported. One nonprofit estimated that homelessness in Greece increased by 25 percent in 2009.
Support HuffPost
The Stakes Have Never Been Higher
Related
Before You Go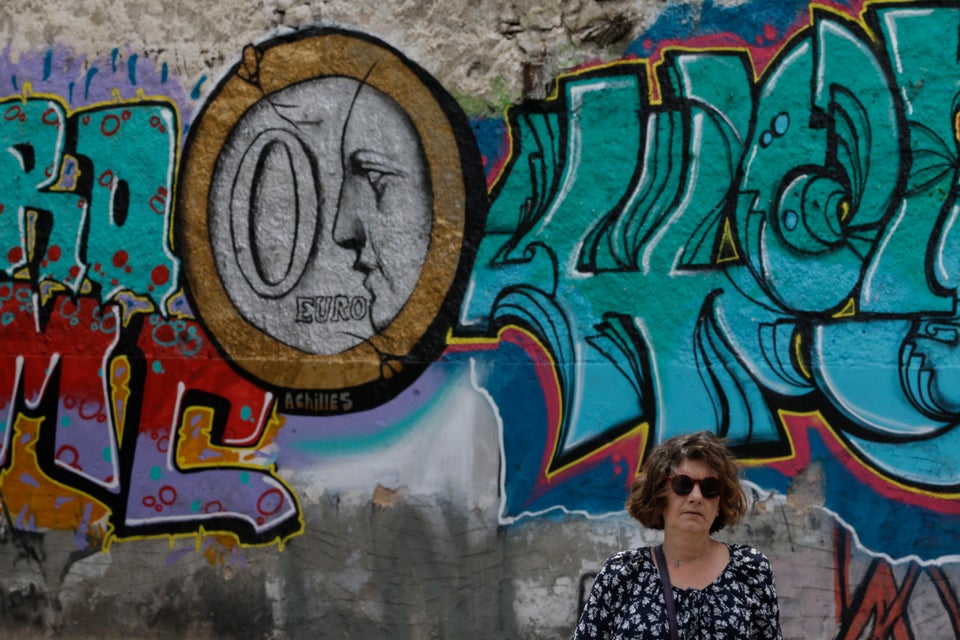 Athens' Badass Street Art
Popular in the Community