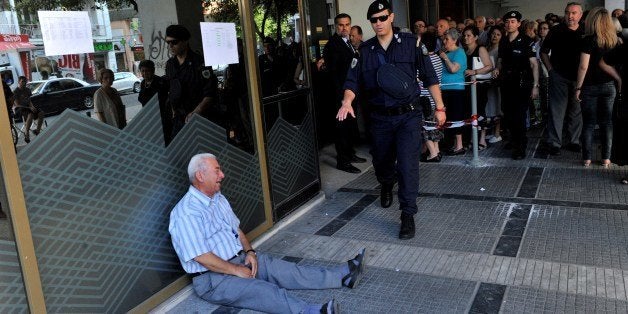 Giorgos Chatzifotiadis, a Greek retiree, was photographed sobbing on the ground after being unable to withdraw a pension on behalf of his wife, Agence France-Presse reported. Gap Finance CEO James Koufos who lives in Sydney, Australia, saw the image, and with the help of his mother, identified the 77-year-old as an old friend of his father's.
While he's miles away from the crisis, Koufos called on people across social media this past Sunday to help track the man down so that he could help pay Chatzifotiadis' pension.
I urge all my Facebook friends to please help us track this man even the journalists who wrote this or anyone out there...

Posted by James Koufos on Sunday, July 5, 2015
"This man is a old school friend of my late father! Gap Finance and I will pay this man's pension for 12 months plus!!! As long as it takes!!" Koufos wrote in a Facebook post. "I will never allow to see a fellow Greek proud hardworking man starve!! Please, please if anyone can help track this man down with his details I urge you to contact us."
Koufos' efforts seem to have paid off as he was able to track down Chatzifotiadis, News.com.au reported. The CEO now plans to fly to Greece this Saturday to meet with the 77-year-old.
Chatzifotiadis' photo was taken after the man had waited in line at four different banks in hopes of collecting a pension. When he was told that he would be unable to withdraw the money, the retiree broke down, according to AFP. The 77-year-old's emotional reaction struck a chord with Koufos.
"All of us are human beings and sometimes hits us in the sweet spot and we react without thinking -- that's what happened to me when I saw this," the CEO told the Daily Mail Australia. "I knew I had to try and do something."
Since his initial Facebook post, Koufos says he's received about 4 or 5 thousand euros from others who also want to help the 77-year-old and mentioned that he'll use some of the inheritance his father left him to pay Chatzifotiadis' pension.
Related
Before You Go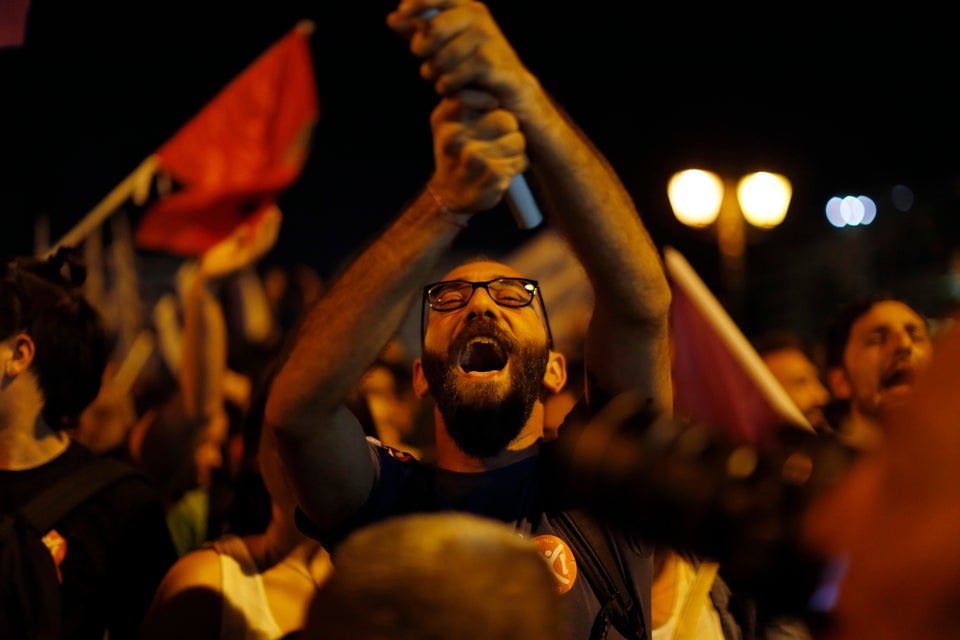 Greece Votes 'No'
Popular in the Community