Among the things Katerina Kaisari's grandfather left behind when he died last year was a stockpile of expensive heart medication.
"My mum wanted to throw the boxes away," said Kaisari from her hometown of Athens. "But I wanted to donate them to people who couldn't afford to buy their own medication."
Although Kaisari was keen not to let the drugs go to waste, she had no idea how to actually follow through with her idea until a friend recommended GIVMED, a Greek nonprofit that matches leftover medicines with people on low incomes.
For those based in Athens, where GIVMED is based, people with drugs to donate scan the barcodes of medicines they no longer need using GIVMED's mobile app. The app then shows which of the 40 listed healthcare organizations around the city need those particular drugs, letting the user choose whichever donation point is most convenient. For donors who live outside the capital, an online map shows the 120 or so donation points across the country.
Within days of downloading the app, Kaisari had delivered her grandfather's 12 boxes to a nearby social pharmacy, set up to serve unemployed and uninsured Greeks who cannot afford the medications they are prescribed.
Around the world, people struggle to afford medication while drugs worth billions of dollars go to waste. There isn't detailed data on what happens to these unused drugs, but anecdotal evidence suggests some are thrown in the trash or incinerated. There have even been reports of medical facilities flushing unused medications down the toilet.
In response, a nascent movement of medicine sharing organizations from Greece to the U.S. to Senegal is emerging to tackle the dual problems of waste and unaffordability by redirecting medications to low-income communities.
For GIVMED co-founder Thanasis Vratimos, the idea to set up his organization came seven years ago after a close relative of his died and he realized how difficult it was to re-home unused medicines.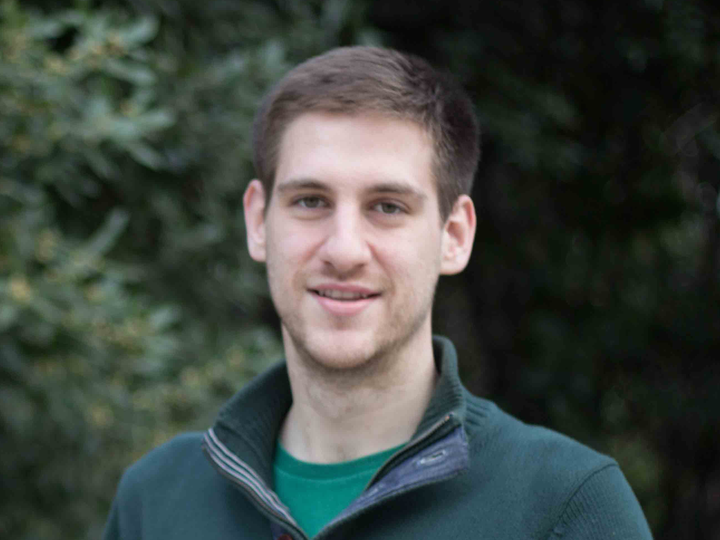 "After a lot of research in my hometown, Tripoli, these medicines eventually ended up in the hands of people who needed them," says the 25-year-old. "But why should that have been so time-consuming and difficult?"
Launched in 2016, GIVMED is funded by a mixture of individuals, private companies and social foundations, and does not charge the healthcare organizations which receive and re-distribute the donated drugs – which they also do for free. According to Vratimos, the app has so far facilitated €200,000 ($246,000) worth of medicine donations.
But some sound a note of caution about medicine sharing. Andy Stergachis, director of the Global Medicines Program at Seattle's University of Washington, says drug donations can save lives but warns: "There is no assurance that medicines from other healthcare facilities or from individuals are stored properly or not tampered with prior to their donation."
Some countries, including the U.K., take the position that medicines should not be re-used after they've been dispensed to a patient given it's not known how the products have been stored and consequently how safe or effective they are.
Indeed, soon after GIVMED's launch, the Greek Association of Pharmacists published a letter that branded the platform "a serious risk to public health". Vratimos says its concerns are invalid. The non-profit only sends donations to healthcare facilities that have an in-house pharmacist, he says, qualified to inspect each delivery. "I think every time someone has a new idea, people are afraid, especially when young people are behind it," he adds. "The quality of medicine is our first priority."
For Dimitra Pipili, manager of the Asylon Aniation hospice that looks after 180 people with neuro-disabilities, there's no denying the impact GIVMED has had. In the wake of the Greek financial crisis, the hospice was struggling to afford even basic supplies. "It was very difficult to pay for everything: medicine, food, and the large amounts we owed in tax," says Pipili.
Then two years ago the hospice was approached by GIVMED, offering to integrate it into its network of donation points. Now the hospice sends GIVMED a list of all the medicines it needs every month and, although GIVMED can usually only provide around 20 percent of what's on the list, it makes a huge difference, says Pipili.
While Vratimos is proud of what GIVMED has achieved, ultimately he wants the government to adopt the organization's ideas to create a nationwide system that provides free medication for Greeks who can't pay for their prescriptions, while making the most of resources that would otherwise be thrown away. "Putting leftover medicines to use is important, for the environment and for changing people's attitudes about their waste – in medicines and in general."
For more content and to be part of the "This New World" community, follow our Facebook page.
HuffPost's "This New World" series is funded by Partners for a New Economy and the Kendeda Fund. All content is editorially independent, with no influence or input from the foundations. If you'd like to contribute a post to the editorial series, send an email to thisnewworld@huffpost.com
Popular in the Community