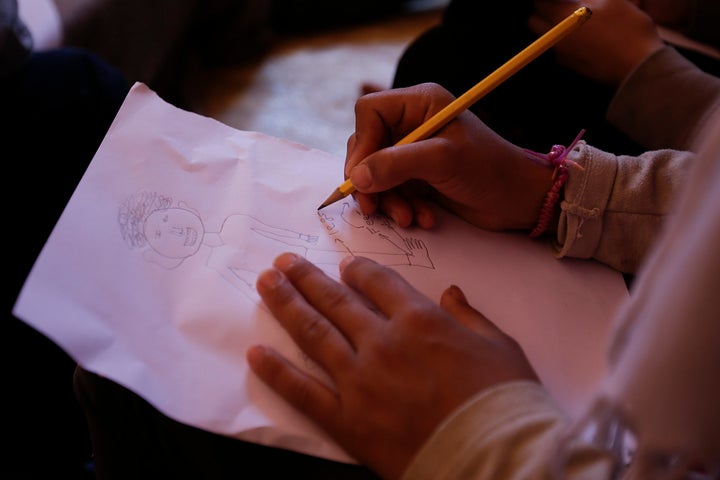 Greece's education system has been in dire straits for some time. But when the new school year begins next week, one thing will be different: Greek schools should have no shortage of teachers or textbooks, Education Minister Nikos Filis has said.
It will be the first time in many years that the country's schools will have these needs fully met. But getting to this point has been a painful process, and many educators and parents say Greece is taking the wrong approach to reform.
As the country's bailout agreements take an enormous toll via surging unemployment rates, a prolonged recession and a dramatic decline in living standards, the country's education and health care systems have been among those hit hardest.
Greece reduced its national education budget by 36 percent between 2009 and 2015, according to government data. This drop in funding means that primary schools, secondary schools and higher education institutions have all seen cuts in teacher salaries (which have declined by almost 40 percent since 2010), as well as hiring freezes and infrastructure deterioration.
Substitute teachers have stepped in, but their lives are hardly stable. A wave of teacher retirements in the past five years means that vacancies have been filled with almost 22,000 primary and secondary education subs, "who get paid very little and live in constant uncertainty," according to Eleni Zografaki, president of the Greek Federation of Secondary State School Teachers.
This time around, however, there will be a bright spot when the school year starts on Sept. 12. About 800 substitute educators ― specialists in Greek as a second language ― have been brought on to teach at least 2,000 refugee children and as many as 22,000 migrant children. This doesn't solve the problem of the system's reliance on substitutes, but it's welcome news for thousands of children who have fled war and poverty and now live in Greece in hopes of finding a better future.
These hires are being pushed by the Syriza government, which has made education reform part of the country's bailout agreements. Other significant changes are on the horizon: Compulsory education will be extended from 10 to 14 years by adding nursery school and the last grades of high school. And ― controversially ― the government will reduce school hours from seven to six and make cuts to the after-school programs that many parents rely on to keep their children supervised.
"Greek education was under collapse, so reforms are not only desirable but necessary, and were long due," Angelos Bovalis, a spokesman for the Ministry of Education, told The WorldPost. "In the previous months, we set up a committee of national dialogue on the matter, summoned teachers and took into account their input for this scheme to come together. Education needs consent, and there are no magic recipes."
The shortfalls in the school system have been emotional for parents and teachers alike, said Mariza Alexiou, a substitute French teacher and a mother of two high schoolers. She has worked as an educator for nine years, but didn't get re-hired last year.
"When I was working as a substitute outside Athens, I would spend more than I would get, as I had to cover my own costs of transportation," Alexiou said. "But I did it because I love my job. I find it unacceptable that a public institution can use you for as long as they want, and then toss you away."
"Of course I am anxious about my kids getting a good education," she continued. "But I also see other parents in more strained financial circumstances than mine, and it is getting more and more upsetting."
Teachers' unions, meanwhile, have already staged rallies in protest of the new changes, demanding that the government hire teachers on a permanent basis instead of relying on substitutes and creating job insecurity.
"I can't be sure what this reform will bring to our education system, because another government might change everything again tomorrow," said Christina Kyriazopoulou, a teacher at a primary school in Spata, near Athens. "I remain optimistic about our schools, though, as I see many of my colleagues going the extra mile and being there for the children in every way. After all, it's the children that give us hope to carry on."
Calling all HuffPost superfans!
Sign up for membership to become a founding member and help shape HuffPost's next chapter
BEFORE YOU GO
PHOTO GALLERY
Greece's Economic Crisis Through A Photographer's Lens