There is no better time of the year than spring to create fresh new recipes with whole ingredients to help us feel good from the inside out.
While I typically advocate eating healthy meals rather than drinking them, there is no denying that smoothies provide an easy way to add a variety of nutrient dense foods to your snack time. This sweet and tangy smoothie recipe contains avocado, kiwi and pineapple -- a nutritious trio that delivers a healthy dose of fiber and vitamin C. Avocado provides energy, which comes from its monounsaturated 'healthy' fat content. It is also a good source vitamin E, known for its ability to help our skin retain its natural moisturizers. Vitamins C & E work as antioxidants to block cell damaging free radicals. Over time, free radicals may contribute to the aging process and the development of cancer, heart disease, and arthritis.
Enjoy looking and feeling younger with this energy boosting smoothie.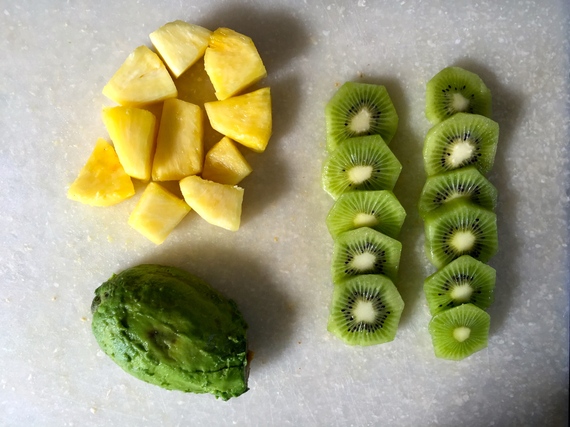 Ingredients (2 servings)
2 cups ice, crushed
1/2 avocado
2 kiwi, peeled and sliced
1 cup fresh pineapple, chopped
½ cup almond milk
2 teaspoons honey
Directions
1. Place all ingredients in a blender and mix until smooth.
2. Pour and garnish with a slice of kiwi.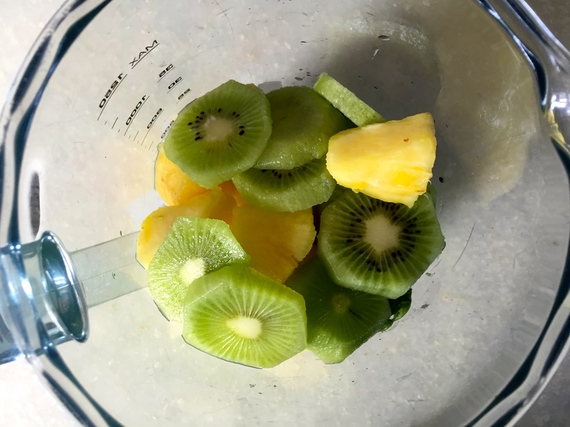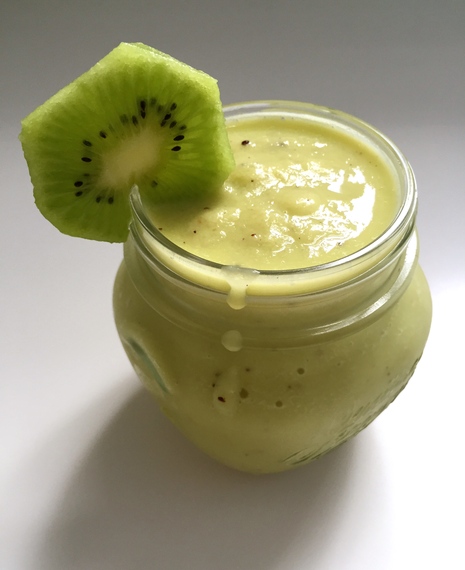 Healthy Happy Smoothie Drinking!