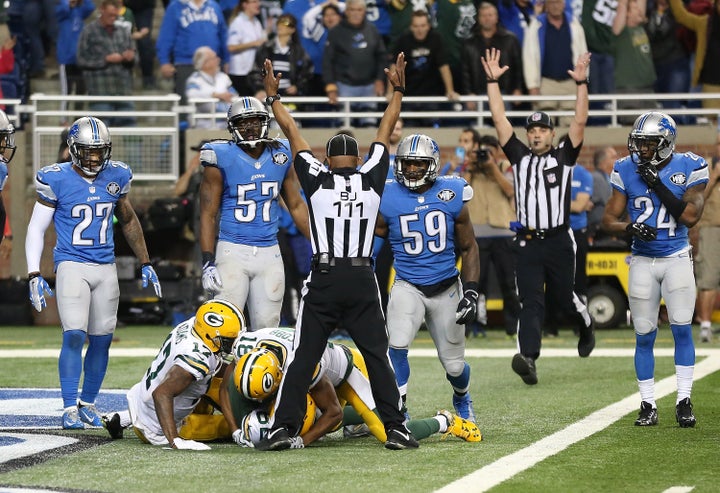 The Green Bay Packers beat the Detroit Lions 27-23 on a last-second, 61-yard Hail Mary pass by quarterback Aaron Rodgers Thursday night.
Here is another view from about the 40-yard line.
The Packers were in position to run this Hail Mary because the Lions were flagged for this controversial face mask penalty on what would have been the final play of the game.
Rodgers and Green Bay took full advantage. The Packers quarterback, who turned 32 on Wednesday, was able to avoid pressure, buy time and heaved the ball almost 70 yards to wide receiver Richard Rodgers in the end zone.
The Packers had to climb out of a huge hole to set themselves up for the massive play. With about nine minutes remaining in the third quarter, Green Bay was down 20-0. They eventually outscored Detroit 27-6 in the second half.
Before Thursday's night's game, the Packers were reeling, losers of four of their previous five games. A loss against Detroit could have spelled trouble if they wanted any shot to win the NFC North.
With Aaron Rodger's heroics, Green Bay is very much alive.