In compelling portraits by award-winning photographer Ariana Lindquist, and dramatic short narratives by nationally recognized journalist Saundra Amrhein, Green Card Stories (Umbrage Books, $40) depicts the lives of fifty recent immigrants, revealing their personal journeys along the often-difficult route to obtaining a green card and U.S. citizenship. An introduction by immigration lawyers and Green Card Stories collaborators Laura Danielson and Stephen Yale-Loehr provides an enlightening discourse on the current state of immigration law and reform in this country.

The book shows a larger story about the trends in immigration -- that the majority of immigrants in the United States today come from Latin America and Asia, while fewer come from Europe than in centuries past. Most are of color; many are women; and many now settle in new destination regions like the Midwest and the Deep South, as well as in traditional gateway cities on the coast.

Their stories represent a vast array of ethnic and class backgrounds -- from doctors and entrepreneurs, to actors and artists, machinists, construction workers and a former migrant worker who is now a high-school principal. Their experiences reflect struggle transitioning from professional jobs in native countries to cleaning floors and stocking store shelves when starting over here.
Some of these individuals overcame limited education to establish successful careers -- Green Card Stories features business owners, a world-class chef, a registered nurse, and a captain in the U.S. Army -- after grappling with the challenges of learning a new language and culture, navigating a new system after fleeing war and persecution, or searching for better jobs and educational opportunities.

Their stories also reveal how lives are impacted by current immigration policies - the separation of children from parents who are deported; the incarceration of legal immigrants with green cards over bureaucratic mistakes; and how permanent residents who thought they did everything 'the right way' still found themselves in deportation proceedings. Along with showing the difficulties underlying this process, Green Card Stories conveys the persistent resourcefulness and optimism that immigrants bring with them to this country.
All photographs are copyright Ariana Lindquist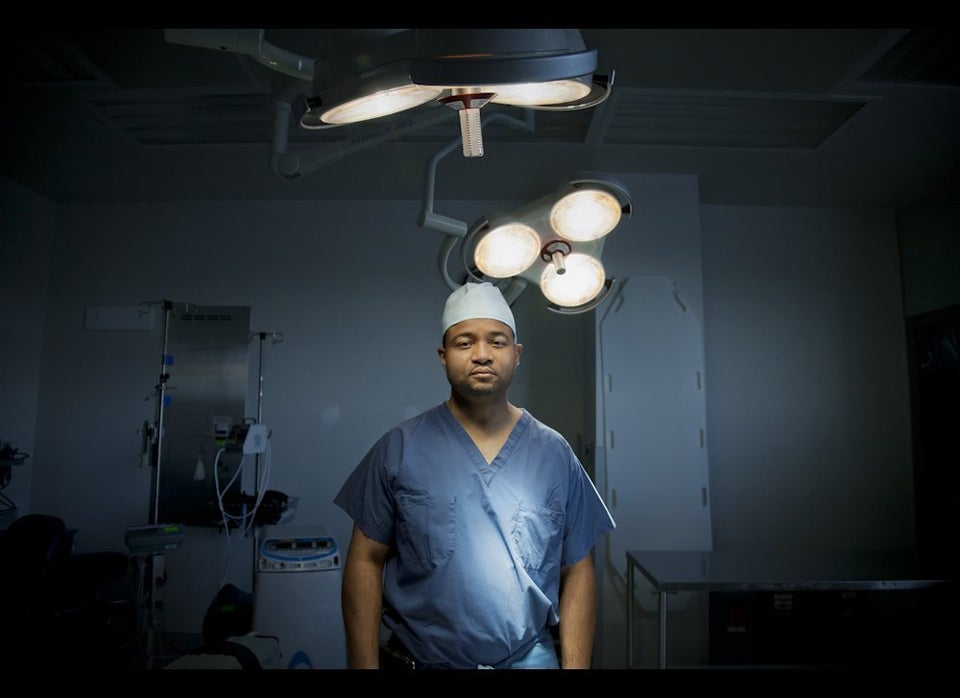 green card stories
Related
Popular in the Community