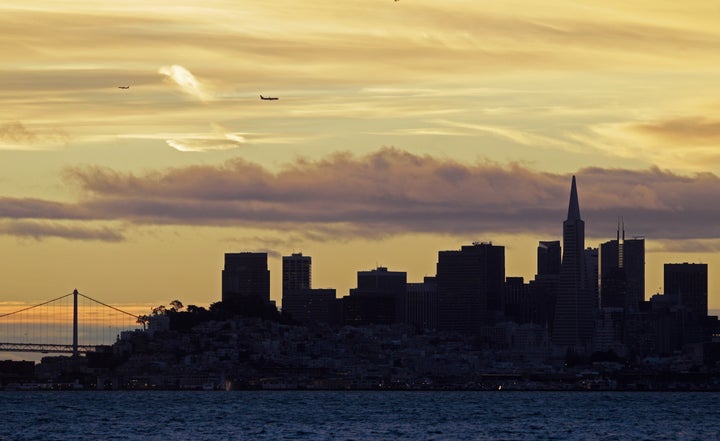 As we read in international papers in recent weeks, the Chinese government is actively working -- sometimes violently -- to prevent people from moving from rural areas to cities.
The government simply can't keep up with rapid urbanization and rural residents seeking opportunity in cities. Regional governments are suppressing populations so they have time to build, but the construction can't be completed fast enough.
China is developing entire neighborhoods and cities at once, and a large portion of that development is "green." This March, China adopted its 12th Five-Year Plan calling for actions to, "address inequality and create an environment for more sustainable growth."
The Chinese are not deploying the latest green energy, water, and transportation innovations that reduce energy consumption and carbon emissions per unit of GDP by 17 percent because of some larger desire to be sustainable. They are doing it because they see it as the only way to achieve the necessary long-term cost and resource savings required to serve the 250 million people who will migrate to Chinese cities over the next 15 years.
China is not alone. Around the world, urban development and revitalization efforts are accelerating despite our international economic woes. The mainstreaming of green building -- previously the domain of but a handful of the most progressive cities 10 years ago -- is influencing the revitalization and begging a provocative question: How do we do this at scale?
The answer is green neighborhood development. Neighborhoods are an important place to innovate -- small enough to go fast and large enough to make a difference. Cutting edge neighborhood projects from Vancouver to Abu Dhabi are focusing on carbon, water, transportation, human health, security and resource-sharing. Green neighborhoods are important for the future resiliency, stability and economic health of cities and countries. The Chinese understand this better than most.
A new era of urban innovation is upon us, and it's focused on redesigning or creating neighborhoods that are safe, affordable and walkable. Here in Portland, Ore., we recently converted our South Waterfront district from a contaminated former industrial ship building area into one of America's greenest neighborhoods.
All of the buildings are green, there's lots of open space, and there's a streetcar and even a gondola. In Denver, Kansas City and Seattle, major neighborhood retrofit projects are underway. And in two weeks, more than 400 people from around the world will gather here in Portland for the second annual EcoDistricts Summit, which will focus on how to link green building, smart infrastructure with community engagement and action in existing urban areas.
Progressive mayors, city administrators and developers are driving the global transition to green neighborhoods. To some extent, they don't have a choice. In 2008, for the first time in world history, more people lived in cities than not. City officials -- despite political and financial pressure -- have no choice but to sprint forward on green neighborhoods in the name of resource protection, economic development, and creating clean places where people actually want to live.
The tying-together of so many urban innovations at once -- district energy, green streets, smart grid, and local transportation options to name a few -- to create efficient neighborhoods and cities is what industry insiders call the "era of integration" or "green cities." Aside from population pressure, this new era is also emerging because of the financial crisis, not in spite of it.
These projects create jobs, strengthen the clean tech and real estate development sectors and provide consistent and ongoing cost and resource savings. They also demonstrate that the world's greatest greening opportunity many not be saving trees, but rather making our cities self-reliant so they are less dependent on the natural order for resources.
Naysayers claim that all of this activity is a bolt-on addition to the real economy. But look closely at any large-scale development project in the middle of nearly any American city and a different picture emerges. These projects are all green in various ways, whether we call them that or not, and they are happening at larger and larger scales.
By 2015, most of these projects will be certified green, equating to more than $150 billion in economic activity. For now and the foreseeable future, these green projects are a good part of the mainstream American economy.
Rob Bennett is the executive director of the Portland Sustainability Institute in Portland, Ore.

Related
Popular in the Community