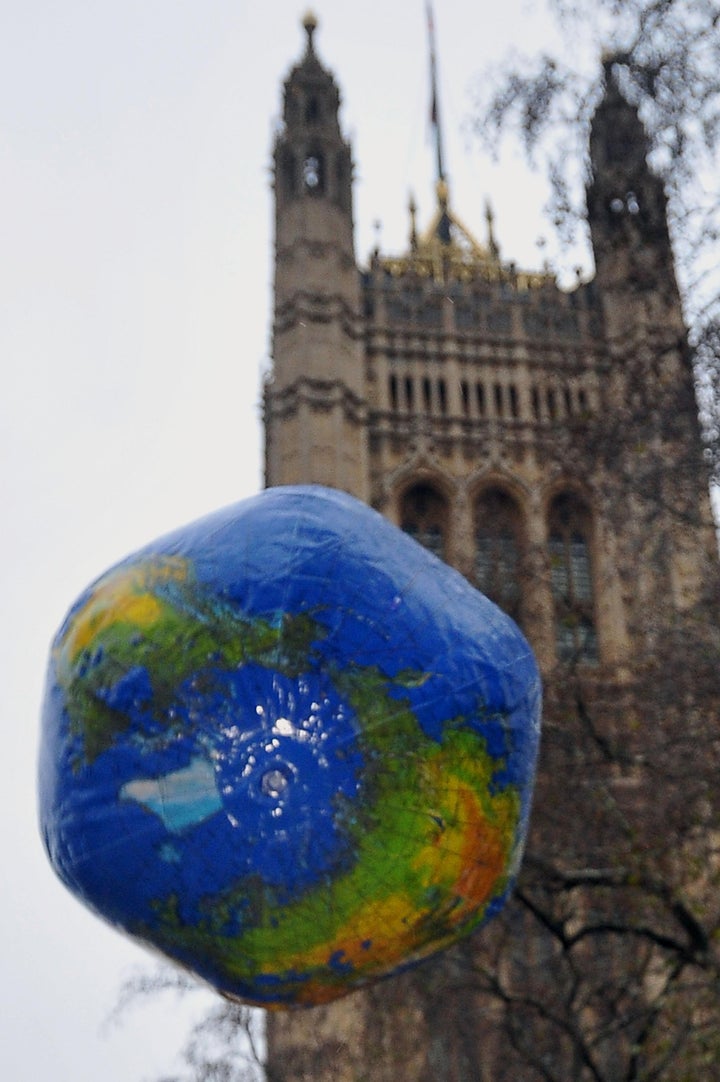 I managed to escape the San Francisco sustainability circuit a few weeks back (which in its own right could be a full time job) and attended the Opportunity Green Conference in Los Angeles. It was a refreshing change, and I came home with some pretty interesting insights and a few new perspectives on green business practices.
First off, I like this conference. It could have been the presence of celebrities such as Adrian Grenier or post event parties on sky-scraper roof tops. But regardless, it had a cool factor that exceeded the green events I've been to recently.
For the most part, attendees, presenters and exhibitors were all about making the green movement consumer and business friendly, because after all, what good is even the most sustainable company on the planet if they go bankrupt? A few brands really stood out, not necessarily because they are the greenest, but because they are driving industry-wide change.
One such company is Starbucks. Have they completely solved their massive cup use issue? No. But they led the industry by introducing the first FDA-approved use of post-consumer recycled content for their cups (others followed suit), and haven't stopped trying to improve since.
Another impressive company was Domtar Paper. A paper company doesn't necessarily jump to the top of my mind when it comes to thoughts around sustainability, but Domtar was another great example of one company driving change to an entire industry. They literally (thankfully) created the industry standard for FSC-certified paper with their EarthChoice brand back in 2005, forcing competitors to follow (even the fictional Dunder Mifflin Inc. from The Office even adopted a sustainability program). To further accomplish their goals, Domtar announced a partnership with RecycleBank to better encourage recycling among consumers, where recycling rates lag compared to office and industry settings.
An additional highlight to this conference was the annual OG25 Awards, where the conference receives submissions from hundreds of clean tech or green start-up companies (sometimes just people with great sustainable business ideas). After being narrowed to 25 finalists, each with 60 seconds to pitch their idea, the winner, as voted by the event participants and attendees, receives a $25,000 check to help get their idea/start-up off the ground.
This year's winner was PrintEco, a software start-up that automatically re-formats draft print projects to the most efficient size and placement, reducing the number of pages printed. Another impressive runner-up was The Mutual -- which you can think of as a "Groupon for good" -- where you donate to charities & get rewarded with perks from participating brands. The OG25 Awards alone made this conference stand out.
Overall, Opportunity Green did L.A. proud. The Los Angeles area also hosts Fortune Brainstorm: Green and a variety of other sustainability events to boost their cred in the movement. So the question remains, is S.F. so last year, and is L.A. moving into the new hot spot for green conferences?
Well, as hip as Opportunity Green was, the answer is no. San Francisco still by far leads the way in the quality and quantity of sustainability-focused events. But that's not to say that S.F. can't learn a thing or two from our SoCal friends. In an era where the Kardashians and reality TV reign supreme, the "it factor" is a powerful tool to making green living relevant to mainstream America. And after all, isn't that the point of all of this?
So while San Francisco is still the place to be for green conferences, I did enjoy my Hollywood high at this particular event. The venue and attendees, while not as "hard core" as many S.F.-based (BSR, Corporate Eco Forum come to mind), made me realize that it's going to take a combination of L.A.'s glitz and glamour and S.F.'s passion to make sustainability stick for everyday people. In fact, one show attendee at Opportunity Green responded to hearing that I lived in San Francisco by saying "Great place, but that city is as liberal with their green event permits as they are with their politics." Stereotype? Yes. Fair? Maybe.

REAL LIFE. REAL NEWS. REAL VOICES.
Help us tell more of the stories that matter from voices that too often remain unheard.