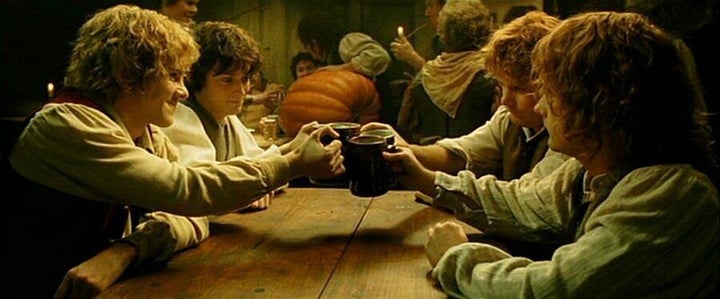 Great news, "Lord of the Rings" junkies. The Hobbiton film set -- the village where the films were made, which was turned into a tourist attraction in 2002 -- opened the Green Dragon Inn up to visitors on December 1. The structure, which was also used to film scenes in The Hobbit, is now a working pub.
The inn's food and beverage manager, Shayne Forrest, overseas a menu that includes drinks like Girdle Fine Ale, Sackville Cider, Oak Barton Ale and Southfathing Ginger Ale.
An official ribbon cutting was important enough to draw the likes of New Zealand Prime Minister John Key, as well as several actors who played hobbits in the films.
Take a look at the newly opened Green Dragon Inn pub in the gallery below.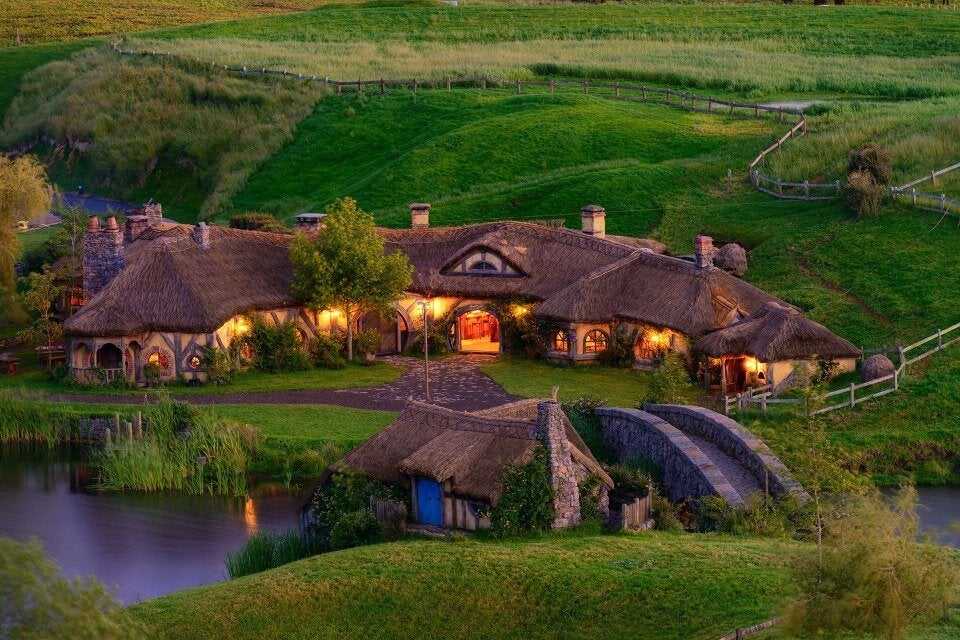 The Green Dragon Inn From The Hobbit