Given that conventional lawn mowers and other gas-powered landscaping tools hold the dubious distinction of being responsible for generating a staggering 5 percent of air pollution in the U.S., maintaining a well-groomed yard that's up to HOA snuff (or your own Augusta National-esque standards) comes equipped with deep environmental consequences. In fact, according to EPA estimates, a new, gas-powered lawn mower operated for just one hour generates the same amount of air pollution — namely, smog-forming volatile organic compounds and nitrogen oxides — as a car driven for 45 miles. Looking at carbon dioxide emissions alone, it's estimated that a single gas mower produces 87 pounds of the greenhouse gas annually. And while Americans collectively burn an estimated 800 gallons of gasoline using lawn equipment each year, 17 million gallons of the fuel doesn't even make it that far and is spilled during the refueling process — that's more than the oil that was released into the environment during the Exxon Valdez spill in Alaska.
Although things have improved since the EPA introduced emissions standards for landscaping equipment in the mid-1990s, and tightened just last year, rendering that yard all neat 'n' tidy can still be a mighty dirty task. But things are getting progressively better as consumers continue to opt for the numerous electric alternatives that are out there for the taking. These plug-in and cordless, battery-operated models can make a huge impact. According to the EPA, if 1,000 gas-powered mowers were replaced with electric models, 9.8 tons of harmful VOCs would be eliminated each year — the equivalent of removing 230 cars from the nation's highways. Old-school reel mowers are also making a comeback. These models allow eco-conscious landscapers to groom their small- to medium-sized lawns in a completely emissions free manner (keep in mind that electric models aren't 100 percent perfect as they require juice to power up) and receive a fantastic aerobic workout in process. Can't beat that.
We've rounded up seven top-notch pieces of outdoor landscaping and maintenance equipment ranging from lawn mowers to pressure washers to hedge trimmers that are available in emissions-free electric or non-electric models as well. If you've become tired of the fumes, the gas stink, the spills and the ungodly noise associated with gas-powered machines, than we think they're worth a look (and keep an eye out for any available rebates in your area that reward you for switching from gas to electric). Or you could just hire a goat.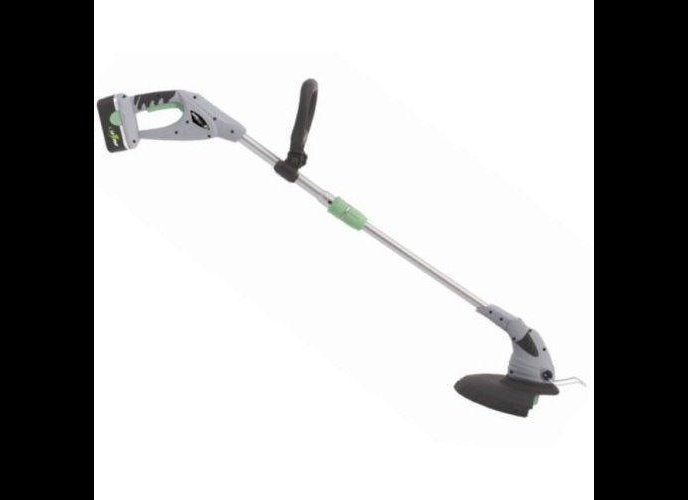 Emissions-Free Landscaping Tools
Related
Popular in the Community