With summer underway and Independence Day just around the corner, it's the perfect time to pick up some charcoal, fire up the grill, schedule a barbecue and ... get ready for a guilt trip?
It's the tongue-in-cheek premise of a new University of Michigan video that offers green grilling suggestions to make backyard barbecues more environmentally friendly.
In the "Grilling Guilt Trip" video, environmental engineering professor Steve Skerlos explains the impact of grilling on the environment and gives tips on how to reduce your carbon footprint, whether working with a propane or charcoal grill.
What you grill matters as much as, or more, than how you grill, he explained. Chicken has less of an impact than red meat, and vegetables are even better.
A lot of it boils down to water consumption, Skerlos said.
"If we're talking about a couple pounds of red meat, maybe four half-pound hamburgers, we're talking probably more than 2,000 gallons of water associated with producing that meat," he said. "Typically, when we think about water consumption, we think about showers and we think about sprinklers. Less often we're thinking about the food we eat, but when it comes to red meat that's one of the big issues."
That doesn't mean he's advocates against grilling red meat. In fact, in some ways, the more the better.
"Put as much food on [the grill] as possible," he advised. "The more you cook at once, the more efficient you're going to be."
Ready to load up that grill for Fourth of July, and the guilt-free summer to follow? HuffPost Taste has plenty of ideas, from the classic to the gourmet.
Watch the video above to get the scoop. No grill, or looking for some side dishes for your barbecue? HuffPost Taste also picked out the best, simple grill-free summer recipes: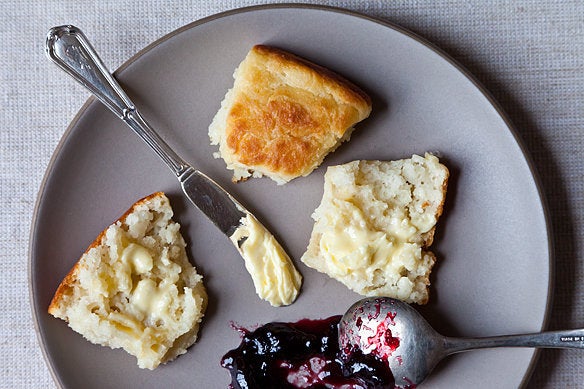 No-Grill July 4th Recipes
Popular in the Community