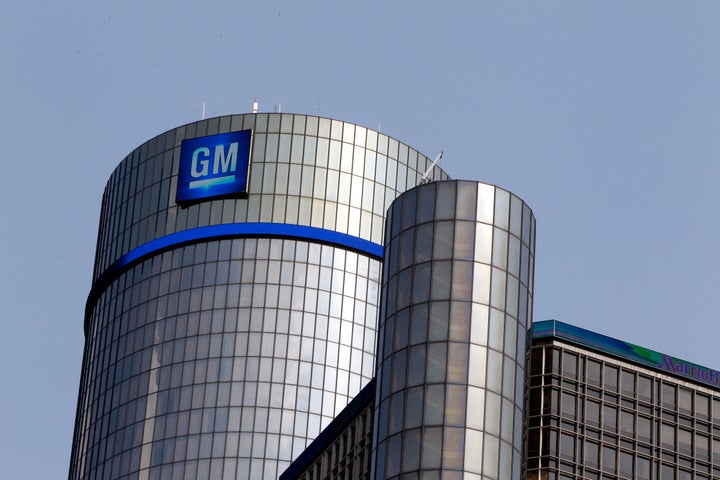 The recent disclosure that General Motors' charitable arm has funded a think tank skeptical of climate change fueled an outcry among environmentalists. Now, an environmental group says it has collected 10,000 signatures urging the automaker to stop funding the Chicago-based Heartland Institute.
Internal documents leaked in February show that the General Motors Foundation -- which the automaker says is funded separately from business operations -- donated to the institute $15,000 in both 2010 and 2011, with another $15,00 expected in 2012.
Heartland, which identifies itself as a free-market think tank, has questioned the consensus around global warming through its newsletters, web site, and the support of scientists. Last year, the tagline for its annual conference on the subject was "Global Warming: Was It Ever Really A Crisis?"
GM spokesman Greg Martin said the automaker's charitable arm supports groups which "foster careful and thoughtful debate."
"We don't necessarily see eye-to-eye with all these groups on all these issues," he said. "But we try to take a position of engagement rather than building walls."
All donations go through an annual review process, he said, and the automaker is currently assessing its funding for the Heartland Institute, as it does every year.
The bulk of Heartland's funding comes from one anonymous donor, who has given the group $11 million since 2007.
Non-profit groups are not legally obligated to reveal their donors. In the past, Heartland has been transparent about its funding, posting a list of contributors on its web site, but took it down in 2004.
"Critics who couldn't or wouldn't engage in fair debate over our ideas found the donor list a convenient place to find the names of unpopular companies or foundations, which they used in ad hominem attacks against us," the institute wrote after taking down the list. "After much deliberation and with some regret, we now keep confidential the identities of all our donors."
GM is not the only automaker to fund Heartland: Ford and Chrysler have also contributed to the institute.
Forecast The Facts, an environmental group which encourages TV meteorologists to talk about global warming in broadcasts, supported the petition-signing efforts urging GM to stop funding the Heartland Institute. The donation is a "contradiction to GM's public stance on climate change and its effort to reinvent itself around cars like the Chevy Volt," said Daniel Souweine, Forecast The Facts' campaign manager. "When taxpayers bailed out GM, this is not where they were expecting their money to go."
But GM's inconsistent positions on climate change should not be entirely surprising. Until 2010, one of the automaker's top executives was a vocal opponent of climate change. Bob Lutz, who retired from GM as vice chairman and who is credited with developing the advanced hybrid Chevy Volt, has called global warming a "total crock."
"The oceans were going to get hot. The Florida Keys are supposed to have disappeared by now," he said last week on HBO's "Real Time With Bill Maher." Lutz said he's so confident that global warming isn't happening, he bought a house in the Keys, quipping "It's supposed to be gone by now."
Jim Lakely, a spokesman for Heartland, told The Huffington Post that the group does not deny the science behind climate change. "We are doing everything we can to promote scientific debate and public understanding of this important and complex topic," he said. The group does not identify donors "in order to keep the focus on the issues we address," he said.
As to the scandal behind the documents, a statement on the institute's website says that the internal documents were stolen by someone posing as a member of the board, who asked for the material to be sent to a new email account. Since then, Peter Gleick, president and co-founder of the Pacific Institute, a climate research group, has confessed to the stunt , adding that he regrets his actions.
This story has been updated with a comment from the Heartland Institute.
Related
Popular in the Community