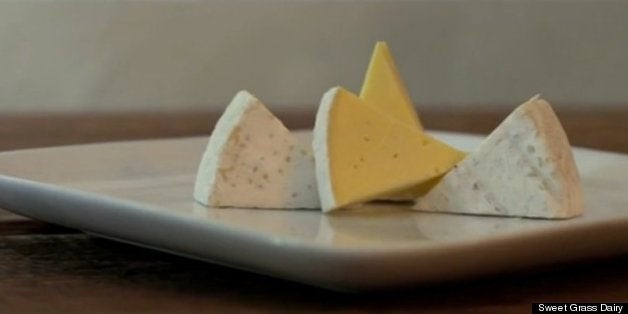 We've met some of our favorite cheeses the way we've met some of our favorite friends -- unexpectedly, by happenstance and afterward, our lives were never the same. At least that's what happened when we met Green Hill by Sweet Grass Dairy in Thomasville, Georgia.
We met Green Hill, a buttery, double-cream, Brie-style cheese, thanks to Liz Thorpe, author of The Cheese Chronicles and self-described "geek for cheese." When Thorpe spoke at the 2013 Southern Food Writing Conference, she understandably focused on cheese from the American South, which until that day, we were pretty hard-pressed to name off the top of our heads. As she spoke, Thorpe benevolently sent trays of Green Hill to circulate throughout the crowd. Each attendee was handed a not-insubstantially-sized wedge and told to dig in.
There are two things you notice immediately about Green Hill: 1) how white, but thin the rind is (since this is a Brie-style cheese, it has a characteristically snow-white bloomy rind, but unlike a Brie, which can sometimes have an overwhelming amount of funky rind, Green Hill is protected by a nearly paper-thin layer of white stuff. Which means, ultimately, you get more cheese.), and 2) how yellow the cheese itself is. There is no artificial-coloring afoot, here. As Thorpe explained to us, the more grass a cow eats, the yellower (and hence more full of flavor and nutrients) their milk will be. The great thing about raising cows and making cheese in the South is that there is grass everywhere. The stuff just grows with little to no begging or pleading. This results in a a cheese that is the texture of Brie, with the tang of a sharp cheddar. Which is to say, in case we're not making ourselves clear, that one of us could easily polish off a wheel in one sitting. This cheese is perfect.
Don't take it from us, just ask the cheesemakers.
If your local cheese shop doesn't carry Green Hill (because they are insane or just haven't yet been enlightened), you can order some on Sweet Grass Dairy's website for a very worthwhile $11/wheel. We can't wait to hear what you think.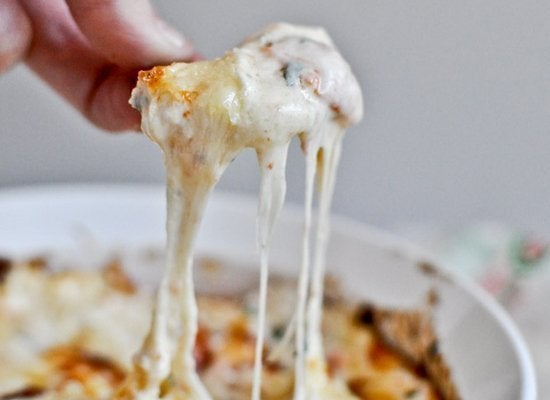 For The Love Of Melted Cheese