 California homes that meet environmental standards, such as energy efficiency and proximity to public transportation, are selling at higher prices than homes that don't, according to a new report.
The study, conducted by researchers at UC Berkeley and UCLA, looked at homes that were labeled green by LEED, GreenPoint Rated and Energy Star – rating systems that give green label certifications to homes. To be certified, each rating system has a list of criteria homes must meet, including well-insulated ceilings and walls and energy-efficient lighting.
"This is the first systematic evidence of the financial value of green label homes as measured in the marketplace," said one of the study's researchers, Nils Kok, a visiting professor at UC Berkeley. "Green labels seem to inform and influence the opinions of consumers."
A green label increased the selling price of a single-family home by an average of 9 percent compared with nongreen label homes. Researchers controlled the data for the age, location and size of the home so that all homes were comparable. They studied data from all of the 1.6 million green label homes sold in the state in the past five years.
Based on the average California home price of $400,000, a green label increased the value of a home by an average of $34,800.
Consumers value green label homes because of the increasing cost of keeping a home cool, the report said.
"The value of a green home will be higher in a hotter area like the Central Valley than a more moderate area like Santa Cruz," Kok said. "It seems like consumers are rational or quite smart in pricing in this value and the benefits of a more efficient home."
Another reason the price of green homes is increasing is because of an increased awareness of the "going green" ideology, the report released Thursday said.
Researchers calculated the number of hybrid car registrations in different areas across the state. Where there were more hybrid car registrations, people paid more for green homes. The report termed this the "Prius effect."
Real estate agent Heather Leikin, who mostly works in west Los Angeles, said her clientele for green homes is usually "hipper, more forward-thinking people" and younger families who are concerned about the health of their children.
"They don't want leaky air ducts that are going to get dust in their children's lungs and things like that," she said. "They want a higher quality of life for their family."
Leikin sells both green and nongreen homes, but often she'll encourage buyers who are in the market for a nongreen home to make green upgrades.
"I generally sell it to them by saying, 'Listen, you need to do these upgrades anyway, and you can get green credits back through state programs and local programs … and us marketing the property as green will also get you more money and get it sold in a faster period of time,' " she said.
Green home updates can include installing insulation with 30 percent post-consumer recycled content, high-efficiency toilets with dual-flush, an energy-efficient heating, cooling and ventilation system (HVAC) and solar panels.
If a homeowner is making green updates from scratch, the most basic green renovations cost on average about $10,000, said Janine Kubert with Build It Green, a nonprofit that promotes energy- and resource-efficient homes in California. The organization launched GreenPoint Rated, its own green home rating system, in 2006 and has since green label certified a little more than 13,000 single and multi-family homes.
Because there are many homebuilders and homeowners claiming their homes are green in one way or another, it's important to have third-party rating systems that prove the label means something, Kubert said.
Green labels are given when construction is completed and currently there isn't a system that checks on the maintenance and upkeep of a green home, said Nathan Krantz, director of technical services at Build It Green.
"That's probably the next wave of influence," Krantz said. "Right now, homeowners just want to know if there's a green label at all. … That will be a more sophisticated buyer at that point. I feel like we're still a ways from that being an issue."
Still, potential buyers should ask when a green label was given, Kubert said. "A home that was rated more recently has a better guarantee of being green."
Kok said in his study he did find that the more recently labeled green homes seem to have gone up in value relative to the beginning of the sample period.
"It might be various reasons," he said. "Maybe brand recognition or slowly the market is picking up and buyers are taking these features more into account."
Besides energy savings, there are other benefits of owning a green home, Kok said.
Ian MacLeod, an architect who upgraded his Albany home to meet green standards a few years ago, can attest to those benefits. While he appreciates that his monthly electricity bill ranges from $4 to $15 a month, he said he gets great satisfaction from saving energy and living green. Also, his house is comfortable to live in.
"It's not drafty, there aren't big temperature swings. You're just getting a better experience," he said.
Anika Anand is an investigative reporter for California Watch, a project of the non-profit Center for Investigative reporting. Find more California Watch stories here.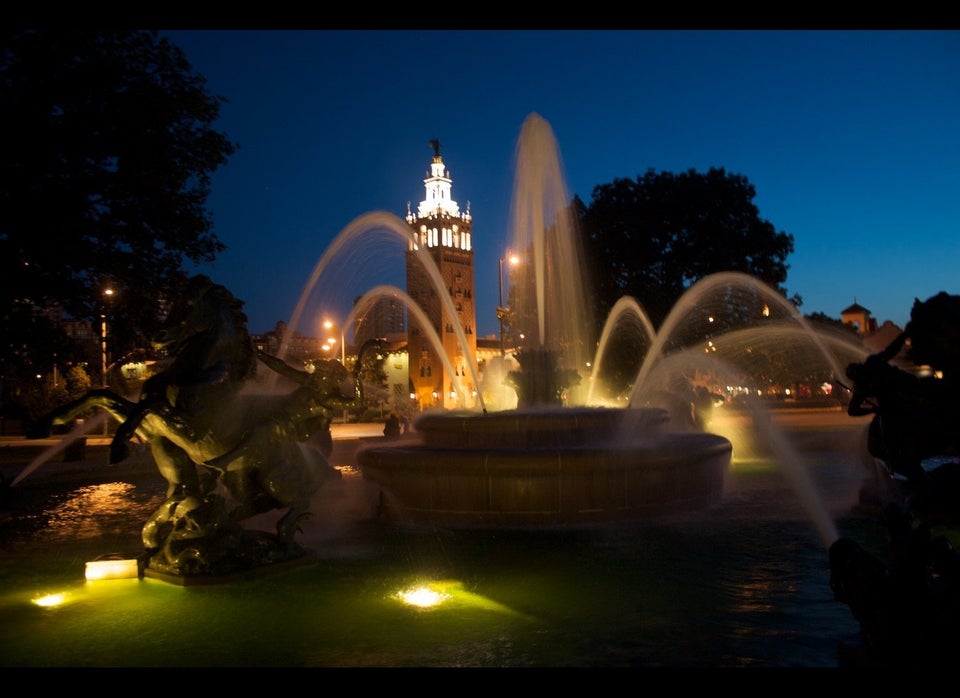 Greenest Cities
Support HuffPost
The Stakes Have Never Been Higher
Related
Popular in the Community